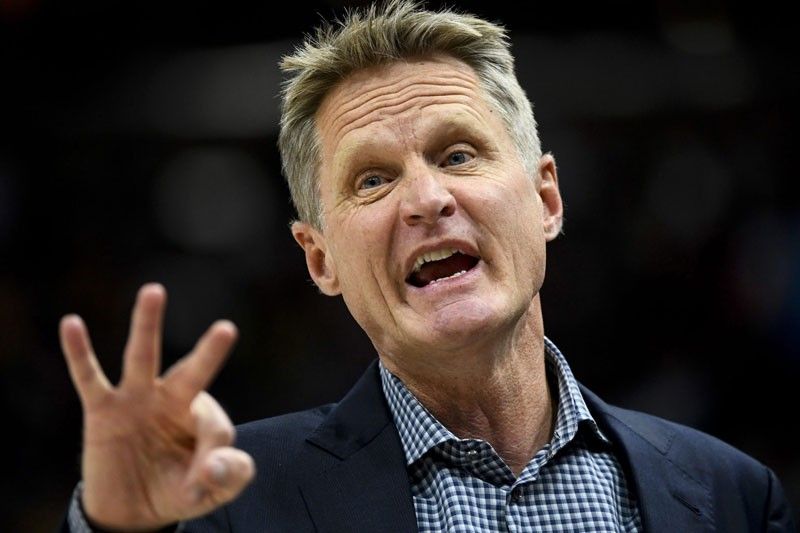 Warriors hurting but unfazed in playoffs
(Associated Press) - April 14, 2018 - 12:00am
OAKLAND, California – Stephen Curry on the sidelines again, this time with a hurt knee. No longer the sure-thing No. 1 seed. Steve Kerr piecing together rotations based on who's available through illness and injury.
It hasn't exactly been an easy course this season for the defending NBA champions.
The Golden State Warriors are used to being the best out West, a top target that everyone in the NBA seeks to unseat.
It's just a little different this time.
Not that Kerr is overly concerned. Golden State's coach thinks the Warriors will be just fine when they open their best-of-seven series against No. 7 seed San Antonio at home Saturday afternoon.
"We're going to have new life when the playoffs start. And I'm well aware of what a long, difficult season it's been," he said. "So many things have been thrown at us here the last month, especially all the injuries, which have really shaken up our rotation. That's made it difficult on everybody and our players. But they're fighting and that's the main thing.
"We're going to be all right."
During one especially tough stretch, all four All-Stars were out because of health – Curry, Kevin Durant, Draymond Green and Klay Thompson. Golden State dropped seven of 10 at one point last month, then lost its final regular-season game by a jaw-dropping 40 points Tuesday night at Utah.
Yet, now, everybody is relishing a new season.
"It's not a carbon copy of last year by any stretch," Curry said. "But I know for sure we have the guys and the IQ and the resiliency to understand how we're going to accomplish our goal this year and not compare it to last year. Because I'm sure you can ask any championship team along the way that's trying to repeat or whatever the case is, every journey is defined by different circumstances.