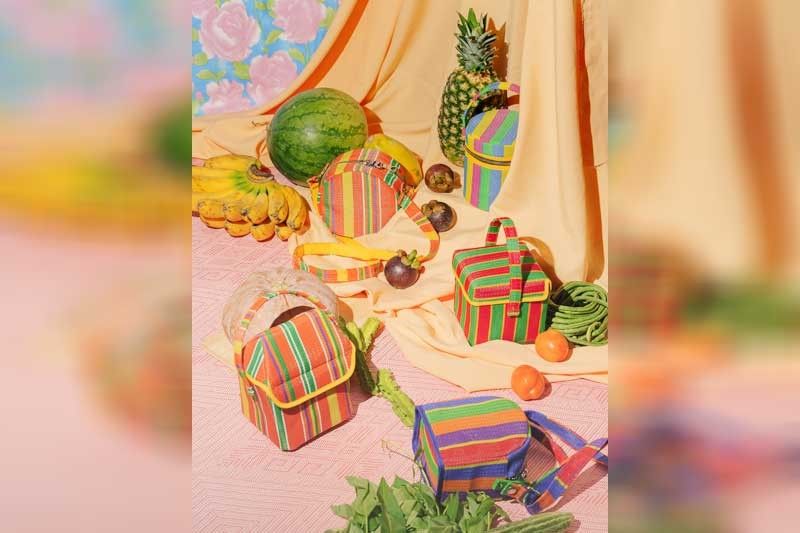 Available in five unique shapes and color ways, San Teodoro retails at P2,500 per design.
Box Fresh: Introducing San Teodoro's Mini-Bayongs
Mags Ocampo
(The Philippine Star) - January 18, 2019 - 12:00am
All Harvey Alumisin had in mind when he made his first 'cahon' was a one-time-use bag for a very particular wedding. What he got was a promising line of bags, ready for the limelight.
MANILA, Philippines — The best products are born out of a need. Harvey Alumisin's line of small-batch bags, San Teodoro, is proof of that. It all started when Alumisin himself needed a bag for a particular wedding. He couldn't find what he wanted anywhere on the market so he set out to make his own. He drew inspiration from his father's hometown, San Teodoro, Mindoro Oriental, where their family would receive the season's harvest in large, colorful bayongs. He wanted to work with the striped textiles of the bayongs and, fortunately, his brother's company Aegle Designs was available to help him. From there, the first San Teodoro cahon was born. One measly single-use prototype of a striped 5"x5" box sparked the beginning of the artisanal brand.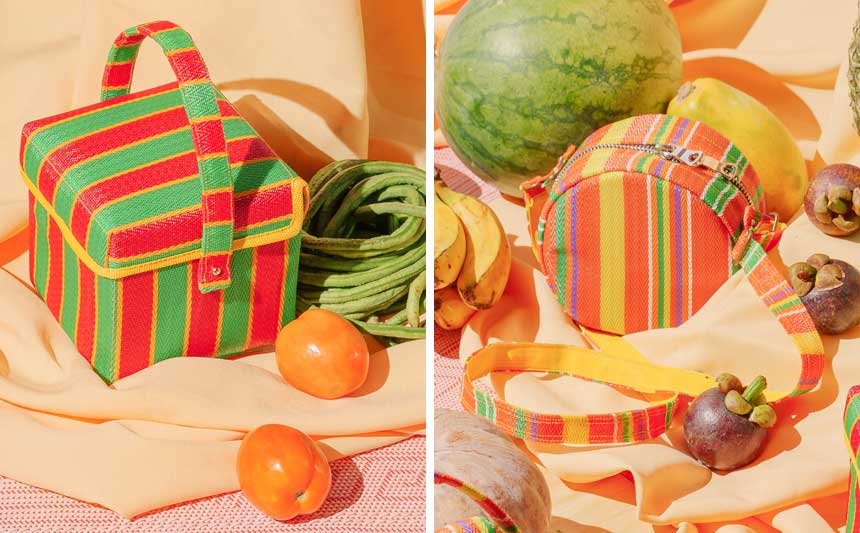 (Left) "Cahon". (Right) "Puto".
After receiving a lot of positive feedback and encouragement from fellow guests at the wedding, Alumisin started entertaining inquiries made through his personal Instagram account. Since creating the first bag in November 2018, the small brand has grown quickly, selling about 20 pieces and creating five unique shapes in five different color ways. Retailing at roughly P2,500 per piece, San Teodoro proves to be fairly affordable in relation to most local bag brands that have surfaced over the past few years. The selling process remains incredibly low-key despite the increase in demand — not because he is choosy with his clientele (an assumption that's been made in the past) but because for Alumisin, San Teodoro is currently still just a passion project. He doesn't make any money off of it as all proceeds benefit the children of San Teodoro (the town) and a mental health institution in Iloilo. He also has his hands full with a traditional 9-to-5 desk job.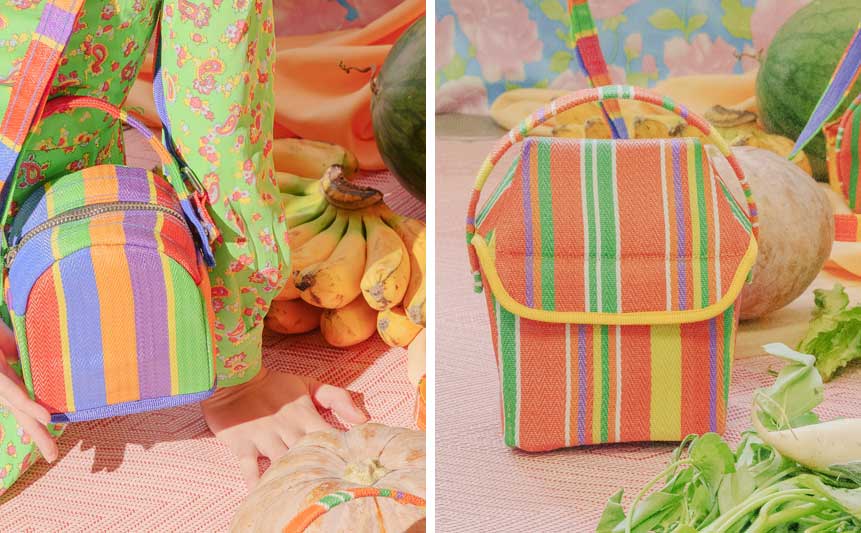 (Left) "Tinapay". (Right) "Bahay Kubo".
"I'm lucky I get to do something creative on the side," Alumisin shares, "but it isn't really easy to do this in big batches." It's important for Alumisin to be part of the process of creation, not just design. Since each bag is hand-sewn, he makes sure to check every piece before it's sent out for any manufacturing flaws. These days, the formerly unbranded bags now come with an impressive wooden tag. Moreover, they arrive in unassuming LBC boxes filled with fun, quirky surprises.
Durable, vibrant and fun, the San Teodoro bags have a bright future ahead of them. Big plans are in the works — a huge jump from the current personal-level operations — but Alumisin would like to keep it all hush-hush until everything is settled. For now, anyone interested in purchasing a cahon or bahay kubo can get in touch directly with Alumisin via Instagram (@harveyalumisin) or SMS (0917) 881 0013.