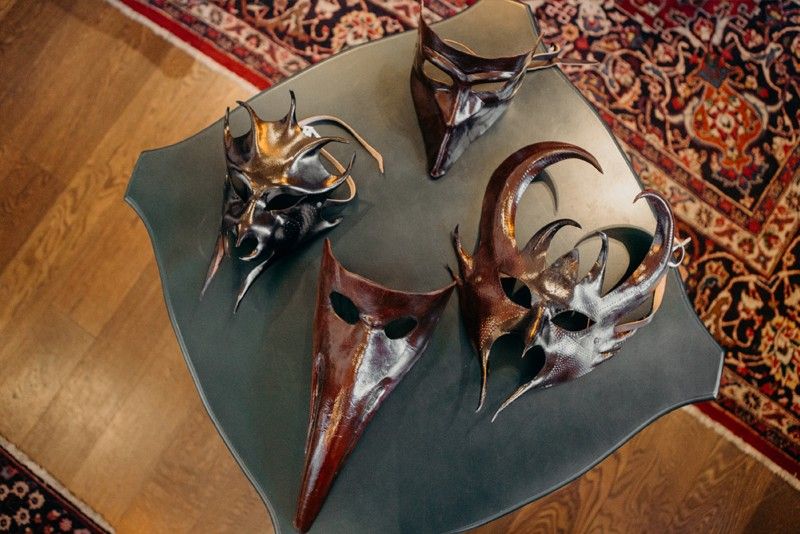 Gabbie Tatad
(The Philippine Star) - March 9, 2018 - 12:00am
The Marco Polo Collection reveals a closer look into new Venetian classics, merging craftsmanship perfected over hundreds of years with more modern takes.
MANILA, Philippines — Giacomo Gervasutti, a true born-and-bred Venetian, is doing what he can for the culture of his hometown — its charming streets, its seamless connectivity with all things acqua, and the artisans whose patient dedication to centuries of craftsmanship are slowly being replaced by today's fast paced machinery.
Venice, not entirely dissimilar to the circles within Manila society, operates with a certain familiarity. Mr. Gervasutti himself is best known as a photographer, saying, "I am always trying to find and catch the few faces and lights of this Venice that is much more than a simple city. She is alive, and I have always felt like an organic element of her old body." But he had the privilege of growing up around artists: his father being a painter, and his mother a jewelry artist who has spent her days creating pieces from antique Murano glass pearls. From a young age, Mr. Gervasutti has had firsthand experience with the wealth of talent cultivated in Venice's bosom, running the gamut from age-old Venetian textiles, the different complexities in crafting Murano glass, the way the classic Venetian masks have evolved to make room for different materials and more modern styles.
Inspired by Marco Polo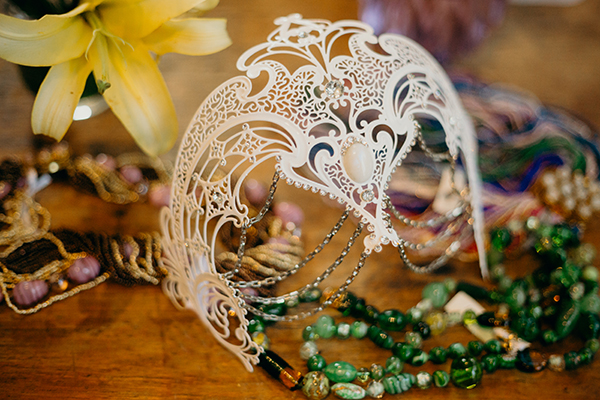 Also a frequent traveler to far corners of the world, Mr. Gervasutti felt inspired by Italian explorer and merchant Marco Polo. Marco Polo, a fellow resident of Venice, was the first to leave a detailed account of his travels to Asia; accounts that would later inspire the likes of Christopher Columbus to explore the Far East. In the way that the original Marco Polo went to foreign lands, discovering different lands and untapped treasures, Mr. Gervasutti hopes to bring to this side of the world the appreciation of the quiet artistry alive and well in his hometown. Thus, he established what he calls his "little collection of preciousness," more formally known as the Marco Polo Collection.
The Marco Polo collection boasts of interpretations of classic Venetian art, handmade by artists that ensure each piece is singular and unique, and unlike anything that one might find in a more mass-produced environment. There are Murano glass vases by Piero Barbini, which are beautifully delicate, and light as air, which have a tasteful but surprising use of color. There are necklaces by Marina Scarpa, containing rare pearls from the end of the 19th century, patiently strung together with gold and other precious materials, setting them apart from more common Murano glass jewelry. But the piece de resistance of the collection (and easily the most accessible) is the selection of Venetian masks.
Masks On Masks On Masks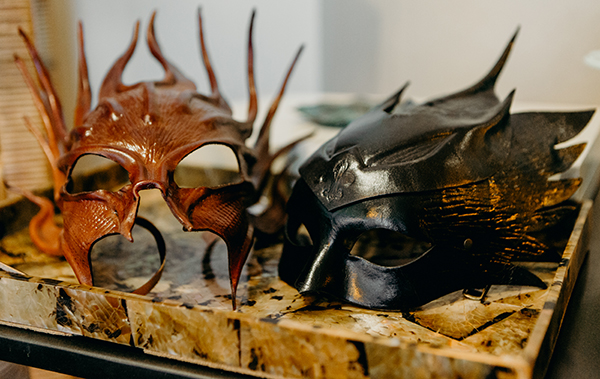 Michele Bertolini works with leather and a refreshing color sense to make extremely unique designs. These, according to Mr. Gervasutti, are masterfully produced one at a time, "following the seasons like a slow river, like a religion." Mr. Gervasutti says his personal favorite is the Dottore della Peste, which literally translates to "Doctor Of The Plague." Its long nose is a classic shape that hearkens to important historical times in old Venezia, and serves as a truly interesting art piece. On the more modern end of the spectrum, we have Lucia Zerman. Her iron masks have the appearance of intricate lace, which are made through the manipulation of steel plates with acids, then later fused with Swarovski crystals for an added touch of sparkle and brilliance. There are cheekier designs like a bunny-eared mask, as well as elegant black velvet crowns and more straightforward masks, but in glimmering gold and silver and encrusted in crystals.
Whether one is a seasoned traveler or has mere dreams of seeing Europe in the flesh, the Marco Polo Collection takes you away from the tourist traps and intimately details parts of its city through its curated pieces. Not only is it a refreshing window into Venezia as it is and as it was, but it is a meaningful reminder of why we purchase pieces of different cultures — to appreciate beauty, to widen our understanding, to explore the unfamiliar, and to remember the stories that come with each memento's creation. We take home a part of the canals and the deeply rooted history, which makes a sliver of glass mean just a little bit more.
* * *
The Marco Polo Collection is having a pop-up at Manila House Private Members Club in Bonifacio Global City through to the end of March.
For further information, their Facebook and Instagram handles are @marcopolocollection. Inquiries may also be directed to mpcollection@hotmail.com. and +639278652625.