Privacy settings: Not found
August 21, 2020 | 12:00am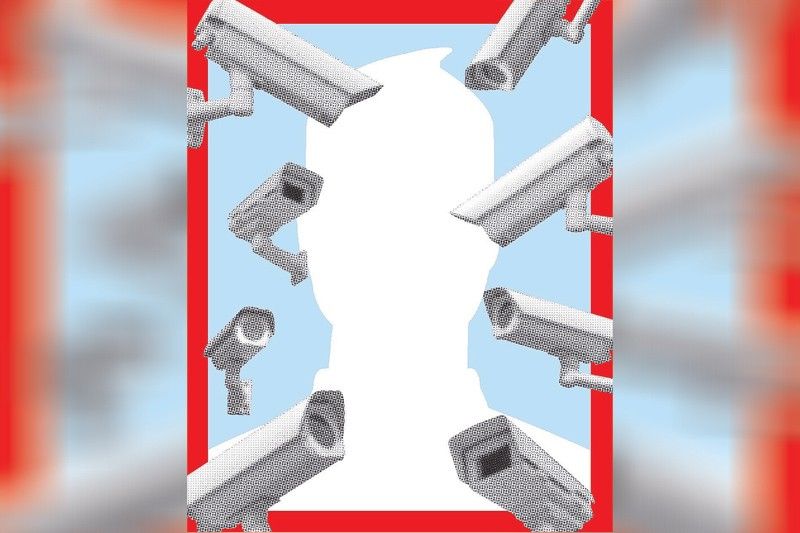 One June morning, when the Anti-Terror Law was only beginning to gain traction as a bill, students, faculty and alumni of several institutions woke up to empty Facebook accounts bearing their names. The first to have these duplicates were UP Cebu students after some of them were arrested during a peaceful protest — further solidifying the fear that such a law would be subject to abuse. Aside from individually reporting these accounts, victims were advised to keep their public accounts bare. The feasibility of this begs to be questioned — after all, in the era of individualism and social media, what semblance of privacy do we have?
I was raised on the internet, and I can't remember a time when it was good. It seems loss of privacy has always been the price we had to pay for its free services, but we didn't mind. Besides, we weren't giving away our data to the big bad tech guys exploiting the interwebs, but to our friends. This sense of community and connectedness appeals not only to an innate human need, but to our collectivist Filipino upbringing. We value groups with strong bonds, which offer us protection in exchange for our loyalty. Our virtues are relationship-oriented, and nothing is ever purely transactional. (All doctors I've ever consulted were friends of distant relatives, if not distant relatives themselves.) The word kapwa does not translate to "others" — that is its opposite — but to "together with the person," indicating a oneness between the inside and the outside of the person. From this arises a sense of entitlement to the supposedly private lives of others, perhaps to signify the strength of the relationship "Para naman kaming others" is a common response to one's unwillingness to meet the expectation for intimacy.
Collectivist cultures in general are reported to be more tolerant of intrusion into their private lives. However, this doesn't mean people in individualistic cultures hold exclusive rights to their interiority either. After all, it is these societies — the biggest one being the internet — that serve as the breeding ground for personal branding and identity politics. There are now tangible benefits to uploading your personhood online, and tangible setbacks if you don't. The internet is a free market and everyone now has to operate as what the New York Times called "one-person conglomerates": analyzing ourselves with marketing tools that were once only applicable to products — which we now are. The blurring of the line between product and people is caused by the disenfranchisement we feel from the rigidity of automation and the "brainwashing" repetition of corporate media. We now flock to plurality, to proof that there are actual real people behind the brands and public figures. Humanity is now incentivized.
While self-presentation is not a uniquely online phenomenon, what makes personal branding so distinct is the fact that it's additive: it's not actually based on anything but reputation, the credibility you manage to earn on the internet. Once wiped, you can't expect its merit to return. It is also more profitable — companies continue to prioritize profit at the expense of its workforce, so personal branding is a response to the changes in the economic landscape, where short-term contracts are more common. Outsourced labor is becoming the norm, especially with globalization widening the pool of potential employees. The rhetoric of personal branding links an individual's employability to the effectivity of their online self-cultivation, ultimately attributing unemployment to individual incapacity; and concealing the major faults of corporate greed and incompetent governance.
Personal branding is profitable, but it's not always done for profit. Humans are naturally curious and drawn to tracking progress — both of themselves and of others — so in the same way that humans were destined to invent the internet, we are also destined to overshare on it. It not only reinforces the relationships we have in these online platforms, but it makes tangible our identity; immortalizing our personhood in 280-character tidbits of information. The excessive surveillance and data privacy breach of major tech companies, while disturbing, is not the whole picture: there also exists an online culture that rewards deliberate sharing of personal information. In that sense, loss of privacy is technically incorrect — after all, we can choose not to photograph an event; we can type in a tweet and delete it halfway through. There is, however, the loss of private identity, which the New Yorker considers "the more immediate threat." Through our online presence, we can directly shape other people's perception of us, crowning the internet as the authority on public knowledge. This is seen on a criminal scale with prominent politicians investing large sums for "online defenders" to reshape public perception, or to commit historical revisionism under the guise of rebranding.
This is why the sudden appearance of ghost accounts is so worrying — the internet, in all its intangibility, holds actual, real-life power. We choose to divulge our identities online because we know, at the end of the day, it is in our hands — we hold sole control over our likeness, over what we present and what information is associated with us. Privacy, ultimately, is not necessarily withholding our identities, but having autonomy over it. Obviously identity theft is incredibly troubling, but even more so in the context of the Terror Law and the overtly militarist state implementing it. The words being put in our mouths might as well be bullets.
Similar to how personal branding is just a Band-Aid solution to a poor employment situation, scrubbing our public profiles bare is another example of shifting the responsibility to the victims and away from the perpetrators. This is a recurring pattern: ordinary people continue to bear the brunt of a system broken by the elite few. Facebook released a statement saying they found "no proof" of malicious intent from the ghost accounts; the unconstitutional bill has been signed into law. With a comprehensive COVID-19 response plan still nowhere to be found, our freedom is being taken away both offline and online. Where are we supposed to go now?