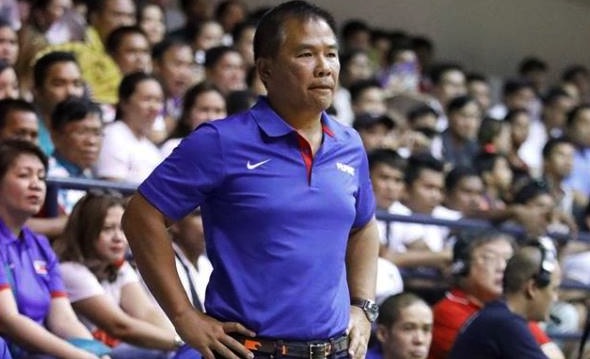 Gilas Pilipinas head coach Chot Reyes | File Photo
I moved out of my house right before ghost month hit last year. With nothing but a bed, an oven and a television that my mom won from a golf tournament raffle — my dad filled three Tupperwares with rice, sugar, and salt — we both hand-carried everything from the car to settle in in my new home. It wasn't much of an extravagant housewarming — I didn't have Internet connection, or a bed frame, or curtains — so for months I was sleeping on the floor; using cardboard to cover my windows; and binge-watching episodes of The Real Housewives of Beverly Hills to get by. Without access to the worldwide web (or a data plan on my phone), I resorted to the basics: cleaning, cooking and reading.
And then I had an epiphany: While I loved the independence and my me-time, I didn't like being the only living, breathing, creature at home. So I decided: I would get a plant.
It started with a succulent. I purchased an adorable little succulent that was planted inside a dinosaur sculpture, and I was in love. Obsessed. Like finally, here was something else in my home that had life. That had the possibility of death. I would water it once a week, and I gave it ample sunlight, as promised. And then, I had a sudden urge for more. (Is this what motherhood feels like?) A few weeks later, I bought two cacti. A few months later, without warning, I was nursing a foray of hanging and tropical plants: monsteras, philodendrons, calatheas… I was pruning ivy leaves and spending money on compost and fertilizer. I was taking cuttings from my mom's garden and repotting them with sincere glee. Like, no joke, plants made me happy.
Another plant lover said it best: just by being there, and breathing, you feel a sense of company among these greens.
And it's true, living alone pushes you to truly be in sync with yourself. And for me, I realized that I wanted the company. Quiet company. Now, I have a jungle in my front yard, and I'm not the only one. It's a new millennial obsession… These plants, a trend among the yuppie type. Instagram is blowing up with hashtags to fill the need: #jungalow apartments, #MonsteraMonday, #PlantParenthood. If there are fashion influencers like Kim K., there are plant influencers, too. But the funny thing is it ain't new.
Cultivating greens is just one of the millennial trends that seem to have come back to life. This week, we spotlight more of these trends that are heavily inspired by the generation before us. Francis Joseph A. Cruz gives tribute to the filmmaker George A. Romero — the father of zombie apocalypse movies — whose work has inspired an entire genre in cinema and TV, and who passed away just recently. And, a local underground Filipino wrestler talks about how growing up watching wrestling on TV led him to do the same.
Time is cyclical, and our millennial obsessions are often rehashed from the past. Here, we give tribute to the OG influencers of our lives.