Koji Arsua
(The Philippine Star) - November 8, 2014 - 12:00am
It's not Cannes, it's QCinema!
MANILA, Philippines - Quezon City is on a roll. After the city announced its support for same-sex marriage and LGBT rights, and the Maginhawa Street Food Festival, the local government has announced the Quezon City Film Festival. The festival, which takes place until Nov. 11 at TriNoma, has an impressive lineup of local and international award-winning films. We recommend three films that screened this year's Cannes Film Festival — Andrey Zvyagintsev's Leviathan, a look at the corruption in modern-day Russia; the Dardenne brothers' Two Days, One Night, about a woman who must fight for her job after her co-workers attempt to vote her out; and Xavier Dolan's Mommy, as it details how a mom handles a troublemaking son. Quezon City looks to be Manila's new cultural hub, and they have our full support.
Learn to wrap gifts like the Japanese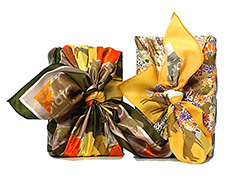 The Japanese are creative people who have their own (usually cooler) version of doing things. Gift-wrapping is one of them. There's a process called Furoshiki gift wrapping, which uses scarves or cloth instead of paper, giving your gift that unique look that will make the receiver want to open it first. Today, you can learn the art of Furoshiki gift wrapping with Vicky Ortega and Nenette Sadiua at the Yuchengco Museum. It's the perfect time to learn the craft because Christmas is coming up, and at least you won't feel bad when you give away mugs or picture frames. As long as you let them keep the scarf.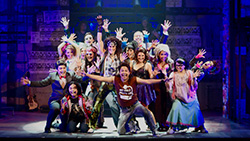 Rock to Rock of Ages
You've grown so accustomed to Rak of Aegis that whenever you see the commercial for Rock of Ages, which will be staged at the Meralco Theater until tomorrow, you instantly think of Aicelle Santos and the gang jumping around makeshift floors belting out Filipino karaoke hits. Rock of Ages is similar, except the showtunes are rock songs immortalized in karaoke machines all over the world. The story follows a small town girl and a city boy trying to make it big in '80s Hollywood. The music is glam rock, from Styx, Journey, Bon Jovi, and Twisted Sister, but the thirst for fame and fortune (and a recording gig) is distinctly now. A film adaptation with Tom Cruise critically bombed, but we're hoping that the local stage adaptation, starring Mig Ayesa, Nyoy Volante, KLa Rivera, and Jinky Llamanzares will live up to the Broadway jukebox musical. As they say, some will win, some will lose, some were born to sing the blues. We hope this one will rock.
* * *
Tweet the author @kojibberish.