Koji Arsua
(The Philippine Star) - October 18, 2014 - 12:00am
Get your art fix at ManilArt
MANILA, Philippines - ManilArt, the country's longest-standing art fair, is back for its annual run. Apart from inviting 28 of the country's best galleries, this year's edition has special exhibits on Romulo Galicano's work, which will focus on the aftermath of typhoon Yolanda; work by artists from Tacloban; Ramon Orlina's work from Museo Orlina; a group exhibition featuring 23 foreign artists (including Salvador Dali protegé Louis Markoya) and 18 Filipino artists; and the Sculpture Review, which includes 80 sculptural works. ManilArt has also partnered with Manila FAME, and you can go between exhibits using the air-conditioned deluxe jeepney with a TV screen, videoke system, microphones, and a cooler. ManilArt is being held at SMX, SM Aura until tomorrow.
Go to the Tokyo-Manila Jazz and Arts Festival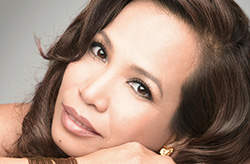 What's classier than Cherie Gil, jazz and Japanese musicians? Putting them together. This weekend, the Tokyo-Manila Jazz & Arts Festival will be held at four venues, depending on your taste (and location). The first leg was held last night at the Raffles Residences' Long Bar, and tonight, the main festival event takes place at Rockwell Tent, featuring a mix of Japanese and Filipino musicians. Tomorrow, there will be a workshop for young artists at the National Museum, followed by a young artists' jam at the Greenbelt 5 Fashion Walk. Sitti will be joined by saxophonist Hisatsugu Suzugi, pianist and arranger Yuki Aramasa, bassist Benisuke Sakai, percussionist Juasa Kanoh, and singer Charito Suyama, a Filipino singer famous in Tokyo. No one needs to be afraid of getting drenched by Cherie in water, because there won't be any second-rate, trying-hard copycats. Just amazing artists.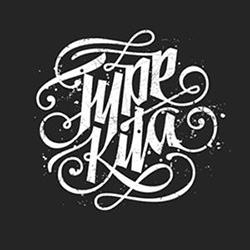 Type mo? Learn more about typefaces at 'Type Kita'
These days, the word "type" means something much different from the way our parents described it. It no longer means "attracted to," but "typeface," popularly known as fonts. Keep this in mind as you head over to "Type Kita" — it's an exhibit, not a speed dating program. The event consists of a film screening, live signage painting, type demos, a screen-printing session, and other activities with over 40 artists. Proceeds from the event will fund Heart School's educational art workshops and classes. Now that's our type. "Type Kita" will be held at 10A Alabama, Alabama Street corner E. Rodriguez Sr. Avenue, Quezon City.
Weekend reading: Lourd de Veyra's 'Espiritu'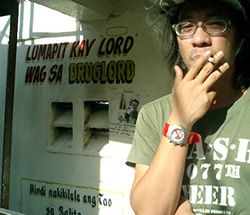 Recently, Lourd de Veyra received flak for an online article about the superficiality of fashion. Many thought that he had no idea what he was talking about, but come to think of it, he was being consistent (in 2007, his Radioactive Sago Project's album was called "T*ngina Mo, Ang Daming Nagugutom sa Mundo Fashionista Ka Parin"). Lourd is launching his new book, Espiritu, today — just in time for Oktoberfest, as Espiritu is described as a "cocktail" of short stories, trivia, personal essays, and historical accounts on the art of drinking. One essay is called "Paano Nga Ba Ako Natutong Uminom?" — a tough question because unlike sex, no one remembers their first time. Will the book bring Lourd back the respect he once had from the so-called "thinking class"? Espiritu will be launched today at National Book Store in TriNoma, at 4 p.m.
* * *
Have an event you'd like us to feature? Tweet the author @kojibberish.