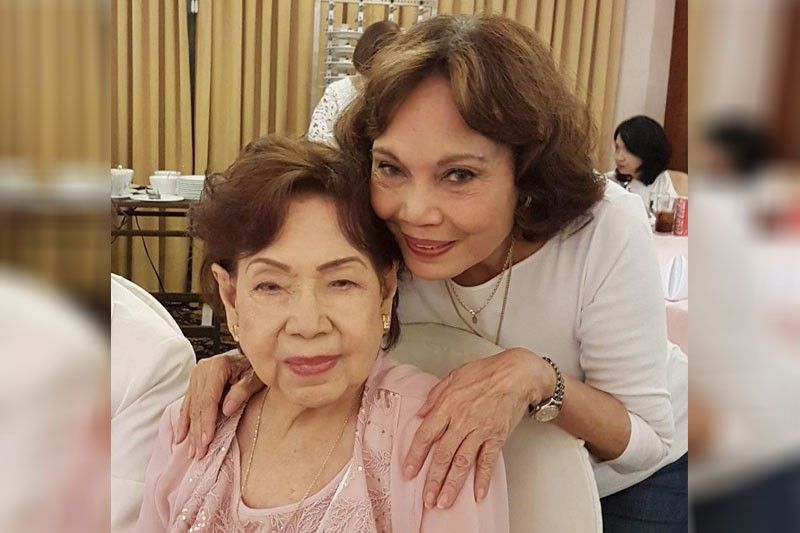 Tita Laling with daughter Tessie
Birthday celebrations are meaningful and memorable at any age, and celebrating a milestone birthday like 96 certainly deserves a party.
Adelaida Pages Javier, affectionately called Tita Laling, celebrated her birthday with friends and family at the Casino Español de Cebu. Loving daughter Tessie, an accomplished architect, planned the dinner-dance party.
The celebrant's younger sister Lourdes sat by her side, while a video chronicling Adelaida's life unfolded.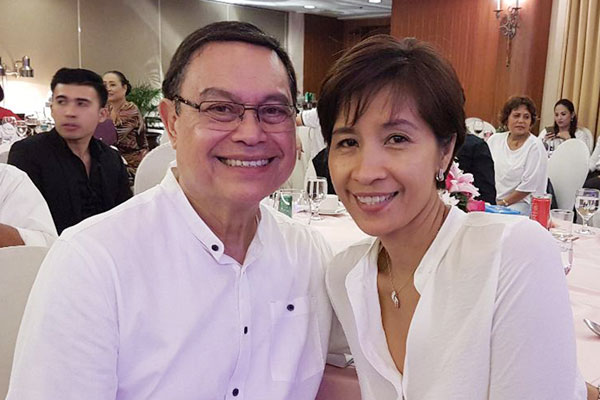 Bunny Pages with partner Tash Fuentes
Several lively dance numbers were presented by friends, knowing well how Tita Laling enjoys dancing. Tessie Javier and Queenie Amman did a fabulous Argentine tango while Jane Llaban performed a sassy Latin-style rhumba. Ellen Climaco, 89, likewise did an amazing interpretation of Kizomba, a sensual dance from Angola. Also very much in a dancing mood were the oldies but goldies group who rendered a medley of chacha, swing and boogie. Tita Laling also went on stage and did a smooth foxtrot that had everyone cheering her on and asking for more. She demurely obliged.
Bunny Pages, a close relative of the celebrant and entrepreneur with dozens of successful ventures, narrated a meaningful and appropriate poem titled "Youth" by Samuel Ullman. Let me quote.
"Nobody grows old by merely living a number of years. People grow old only by deserting their ideals. Years wrinkle the skin, but to give up enthusiasm wrinkles the soul. Worry, doubt, self-distrust, fear and despair, these are the long years that bow the head and turn the growing spirit back to dust."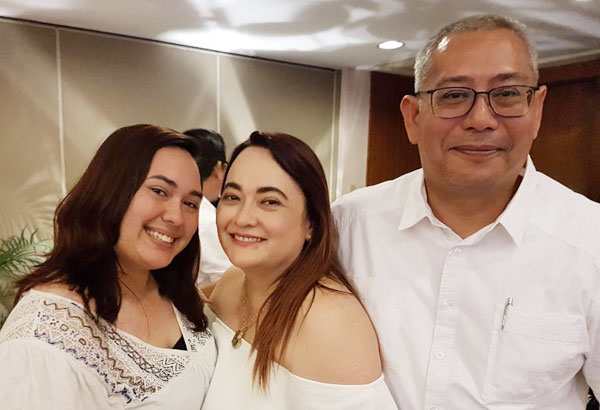 Gabee, Chiqui and Rex Crystal
The memorable party focused on honoring the wisdom that comes with age, celebrating a life well-lived and hoping for more happy years to come.
Wrapping up the program was the cutting of the splendid cake by the celebrant surrounded by her daughter, sister and loving friends. A moving sight for a truly beloved lady.