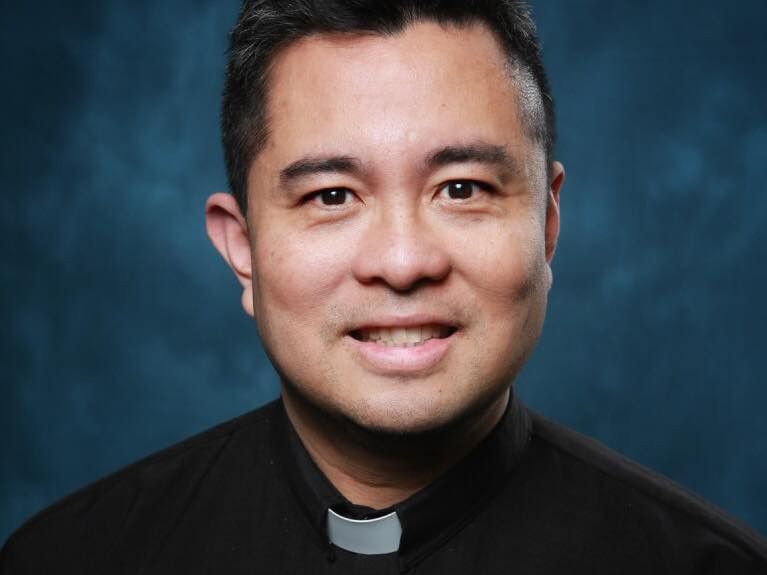 Fr. Nicanor Austriaco is a molecular biologist and visiting professor at the University of Santo Tomas.
Facebook/Nicanor Austriaco OP
Filipino priest develops oral, yeast-based COVID-19 vaccine
MANILA, Philippines — A Filipino priest and scientist is developing an oral, yeast-based vaccine against COVID-19 and its many variants.
Fr. Nicanor Austriaco has been working on the vaccine since last year. A molecular biologist and visiting professor at the University of Santo Tomas, the Dominican priest shared his proposed yeast vaccine delivery system during a virtual lecture last December.
Speaking to UST's university-wide paper, The Varsitarian, Fr. Austriaco said that once developed, the oral vaccine will be something "like Yakult" that anyone can drink everyday.
With the use of the probiotic yeast, his team will genetically modify it to induce immune system response against the virus, he told News5 in December.
The priest-scientist, who holds a PhD at the Massachusetts Institute of Technology, has said in several interviews that he aims to develop the vaccine in oral form so that it could reach as many people, even as far away as boondocks. He also sees it as a means to lessen the risk of exposure or contact. He even said that since yeast can be stored at room temperature, refrigeration is not necessary for his proposed vaccine.
"You don't need a doctor, you don't need a nurse, you don't need an injector, you don't need a refrigerator. For our country, with more than 7,000 islands, millions of Filipinos in the bundok, how will you deliver the vaccine to them?" Fr. Austriaco said in an interview with GMA News Online.
"This yeast delivery system is very stable. You can put it in a box and you can carry it with you, take it on the boat, take it on the Babuyan islands without refrigerators," he added.
He said that he does not expect for this vaccine to be as 100% effective as the vaccines by Pfizer and Moderna but hopes it will "provide enough protection" so that Filipinos will not have to go to the hospital.
In the same interview, the priest-scientist shared that he and the team will conduct tests on mice at UST and estimated that the results of the study will be out by December this year.
As of Tuesday, the Department of Health reported 9, 296 new cases, with a total of 124,680 active cases, 603,310 recoveries and 13,191 deaths.