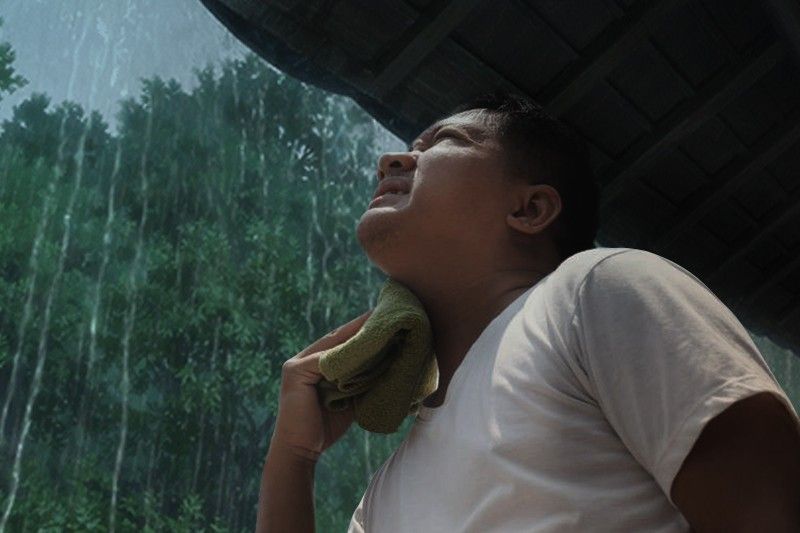 In the tropical Philippines, a lot of us can easily be prone to dehydration, no matter the season. It pays to be informed of dehydration's symptoms and causes
LIST: 6 ways to beat dehydration even during rainy days
MANILA, Philippines — On average, our body is made up of 60% water, from which many of our bodily functions depend on. So it comes as no surprise that lack of water in our system could lead to all sorts of health concerns—most notably, dehydration.
In the tropical Philippines, because the islands are situated right on the equator, temperatures rise regardless of season—sunny or rainy. Filipinos always experience heat that goes as high as 40 degrees Celsius in the metro, and even higher in neighboring provinces.
READ: Metro Manila heat index reaches 40.4ºC
With this kind of heat, a lot of us can easily be prone to dehydration. It pays to be informed of dehydration's symptoms and causes in this infographic: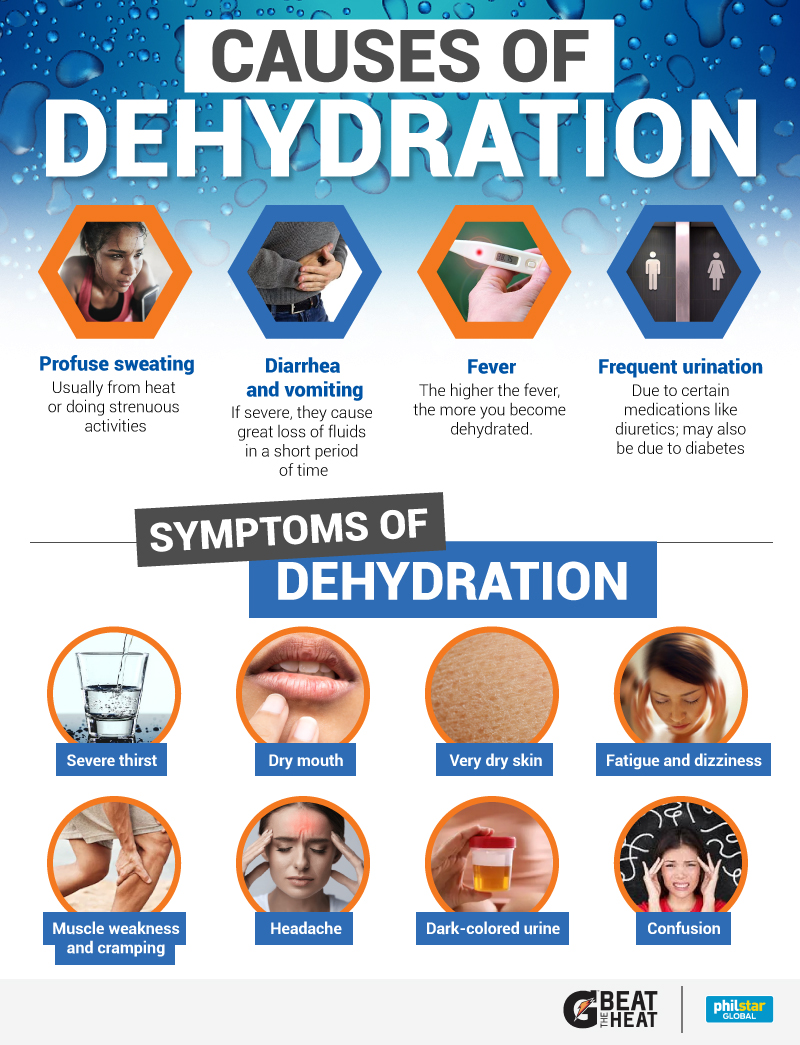 Anyone is prone to dehydration. Luckily, there are ways to prevent it. According to Harvard Medicine, the average person needs at least 30 to 50 ounces of fluid per day (that's roughly 1-1.5 liters).
Keep hydrated with these simple tips:
1. Be mindful of activities
When doing taxing chores or physical activities, make sure to keep hydrated. Sometimes, we get into these without replenishing first.
2. Always have a bottle ready
Dehydration can strike anytime, anywhere, especially when you're stuck in transit or simply too busy on your way. Always keep hydrated by bringing your tumbler or flask.
3. Avoid too much caffeine
Coffees is packed with caffeine, which is a diuretic. A diuretic is a substance that makes one urinate more. Hence, the body lose fluids faster. So take your coffee in moderation.
4. Easy on the alcohol
Overdrinking affects hormones in the body responsible for the retention of fluids. When you wake up with a hangover and a headache in the morning, it simply means you're dehydrated.
5. Take note of the weather
Especially when it's hot and humid. Keeping hydrated can help cool you off wherever you are in the city.
6. Beat the heat with Gatorade Ion
Hydrating everyday is now easier—and more refreshing—with Gatorade Ion! This citrus flavored thirst quencher is packed with ions yet low in sodium and has no preservatives and artificial colors. With this optimum formulation, Gatorade Ion replaces the fluids your body loses from sweating.
With Gatorade Ion, go beat the heat and dehydration!
For more information, check out Gatorade Ion at https://ww.facebook.com/GBeattheHeat/.