Metro Manila heat index reaches 40.4ºC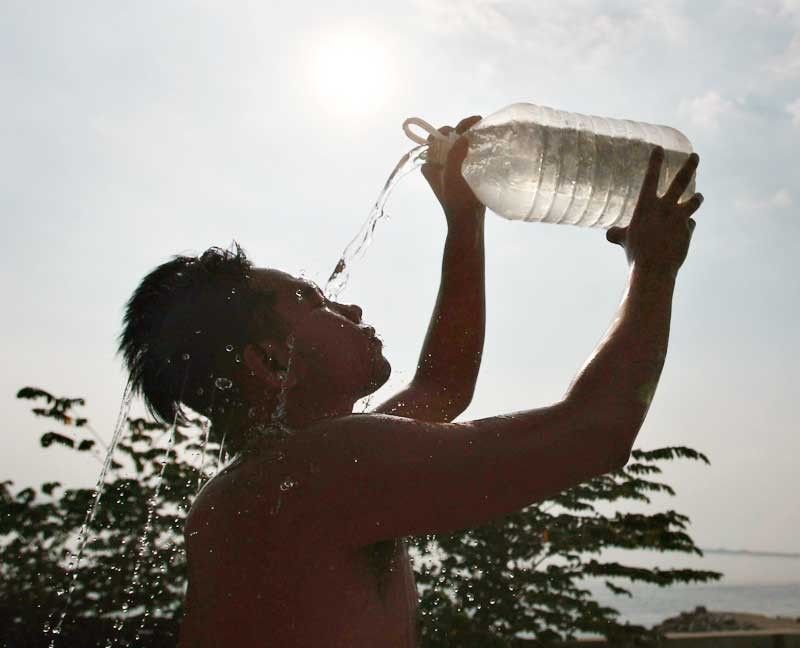 MANILA, Philippines — The heat index – the temperature as felt by the human body – hit 40.4 degrees Celsius in Metro Manila yesterday.
The Philippine Atmospheric, Geophysical and Astronomical Services Administration (PAGASA) said the heat index was recorded at the PAGASA station of the Ninoy Aquino International Airport in Pasay City at around 2 p.m.
It was slightly lower than the 42.2 degrees Celsius heat index recorded in the same city on Saturday.
Heat index is a measure of how hot it actually feels when relative humidity is factored in with the actual air temperature.
It is usually higher by at least two to three degrees Celsius º from the actual air temperature.
Slightly lower heat indices were recorded in other parts of the metropolis yesterday.
In Port Area, it was at 38.3 degrees Celsius and 38.2 degrees Celsius at the PAGASA Science Garden in Quezon City.
For the entire country, the highest heat index was registered in Dagupan City, Pangasinan yesterday at 44.1 degrees Celsius.
It went to as high as 48.2 degrees Celsius on April 3.
PAGASA advised residents to observe extreme caution as heat indices between 32 to 41 degrees Celsius could cause cramps and exhaustion, and continuous activity could result in heat stroke.