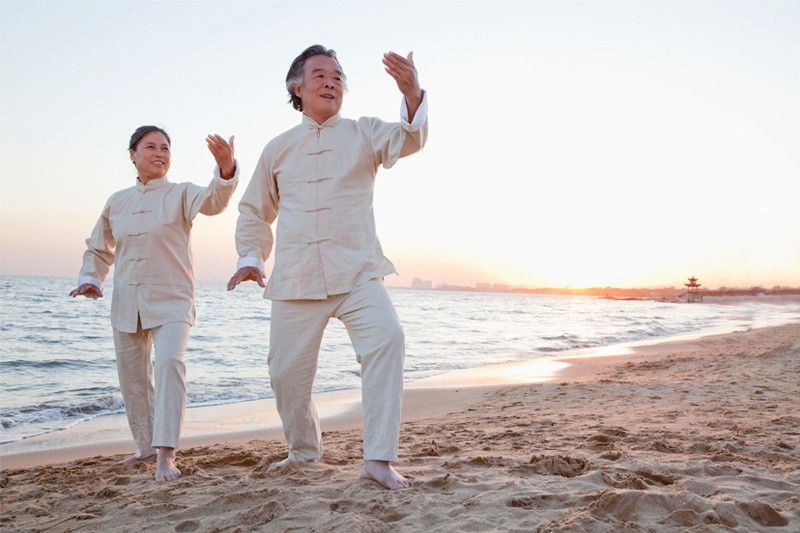 At 50, experts suggest that people stay as active as possible to boost energy and improve muscle strength.
How baby boomers bloom after 50
MANILA, Philippines — Aging has been linked to negative connotations, making us believe that we can only do so much once we reach a certain age. If this has influenced how you live your life, you should take a step back and look around.
Now is the time to defy the limitations pressed by the people around. The truth is that our golden years are our all-access pass to life's limitless learning and discoveries.
As you start to explore life, here are three tips that can help you jumpstart a fruitful journey after 50.
1. Exercise
Once a person hits 50, they start to lose 10 percent of muscle mass for every succeeding decade. Since this naturally occurs with age, experts suggest that people stay as active as possible to boost energy and improve muscle strength, helping improve balance, flexibility, and stability.
"You know you have reached a moderate to intense level of physical activity when you feel slightly out of breath but still able to carry on a conversation. Regular exercise will also help you stay strong to accomplish everyday tasks," Toronto- based dietitian Michelle Jaelin said in Top 3 Tips to Boost and Maintain Vitality.
For elders, exercising doesn't have to be uncomfortable and strenuous. Incorporating exercises into favorite hobbies and pastimes such as walking to the grocery or mall, carrying shopping bags, moving around the pots in the garden or mowing the lawn. Every morning, brisk walk around the neighborhood as you enjoy the bright and relaxed morning mood.
Just make sure to consult with a healthcare professional regarding what exercises or physical activities are suited for you.
2. Sleep
Who doesn't want the feeling of a refreshed body and mind the morning after a good night's sleep? Aside from giving you a fresh-looking face and energy to conquer whatever's ahead, a solid amount of sleep can help boost your immunity.
According to experts, sleep deprivation hinders immune system function, increases risk of heart diseases, and decreases the body's ability to combat health conditions.
"Ensure you get the same amount of sleep every night (between seven and nine hours is ideal), and avoid doing other activities in bed. Activities that involve staring at screens such as watching television or answering emails on your tablet or phone keep the brain awake, disrupting your bedtime routine," the dietitian shared.
3. Healthy meals
Before you finish your grocery list, have you considered how your food choices affect your health? Nutrition and digestive health are often put aside even if they play a crucial role in making sure the body is in tip-top shape as you age.
"Make sure you have nutritious snacks on hand: Fresh fruits and vegetables, nuts, yogurt or hard-boiled eggs are all great food options that help raise energy levels. Eating smaller, more frequent meals throughout the day can also help maintain good energy levels," she advised.
Thankfully, with science and innovation on our side, the secrets to blooming golden years can be had in a nutritional drink. BOOSTTM Optimum from Nestlé Health Science is high in vitamins E, B6 and B12. A glass of this adult nutritional drink contains proprietary-owned Nutri-ULTRA, which supports muscle strength, immunity, and digestive health.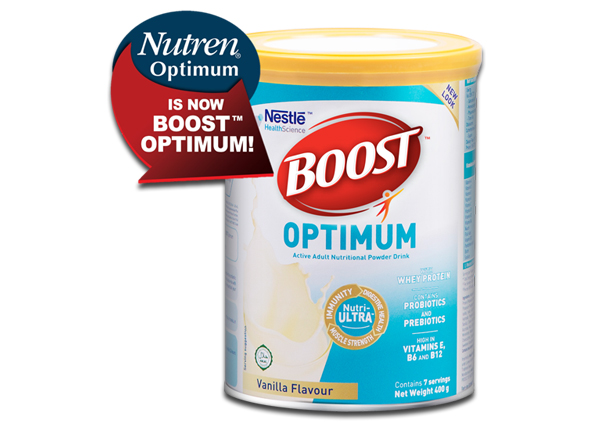 To learn more about BOOSTTM Optimum, visit https://www.nestlehealthscience.ph/brands/boost and Nestlé BOOST PH on Facebook. BOOSTTM Optimum is available in Mercury Drugstore, and other leading drugstores and selected supermarkets.