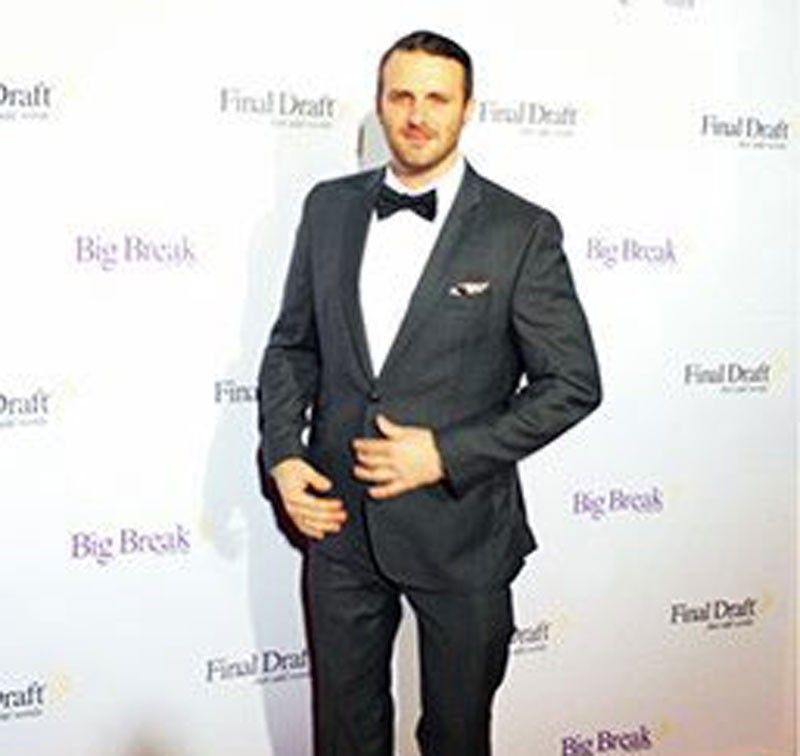 Nicholas Anthony performs in Manila on February 14.
This comedian is not a fatty mess
Exercise is like meditation for me. I need to be in a positive place for creativity to flow. Working out helps me get there.'
Nicholas Anthony is quickly becoming one of America's top touring comedians and he is ready to take Manila by storm this Valentine's Day.
Treat your date to a curry and comedy night with "Nicholas Anthony: Foolish Heart" on Feb. 14 at Union Jack Tavern in Makati City. Buffet dinner is from 7 to 8:15 p.m. Show starts at 8:30 p.m.
Anthony won first place at the coveted Las Vegas Comedy Festival and has been on two season's of NBC's Last Comic Standing. He is currently writing for CBS's The Inspectors.
His shows are described as exceptional "with his quick, candid delivery he creates a fun-house ride audiences never forget." He takes random situations and twists them into comedic gems.
Philippine STAR: Why did you decide to get into comedy?
Nicholas Anthony: There is a great comedy scene in my hometown in Minneapolis, Minnesota. There's a club that did a great job of supporting young comics called Acme. I was in-spired by George Carlin, Eddie Murphy and how funny my mom is.
Do you really think that laughter is the best medicine?
No. I think medicine is the best medicine. For the last time, I'm not a doctor. So stop calling me. (Laughs)
Do comedians make it a point to stay fit?
Most comics are fatty messes. I do a lot of yoga and thinking. I'm better than other comics.
When traveling for work, do you find time to exercise?
I stay in pretty good shape. Exercise is like meditation for me. Some people can be creative when they're at their worst. I need to be in a positive place for creativity to flow. Working out helps me get there.
How do you come up with your material?
I write everything funny down, then I work it out onstage. I also do some free writing when I don't have ideas flowing.
What can people expect from your show?
Sarcasm at its finest. Travel, food and relationships. What it's like to live in Los Angeles. I'm not very political, but more interested in philosophy and wisdom. Lots of introspection. And deep dives into my own bullshit.
What are you looking forward to when you head to Manila?
I have reservations at Gallery by Chele. I want to eat lechon, see a cockfight and go to the Divisoria market.
The event is produced by Prime I Events and Happy Happenings.
For tickets, call 0920-9717055 or 0917-5703057.
* * *
Follow me on Twitter and Instagram @anthonysuntay, and like my Facebook page Anthony Suntay.