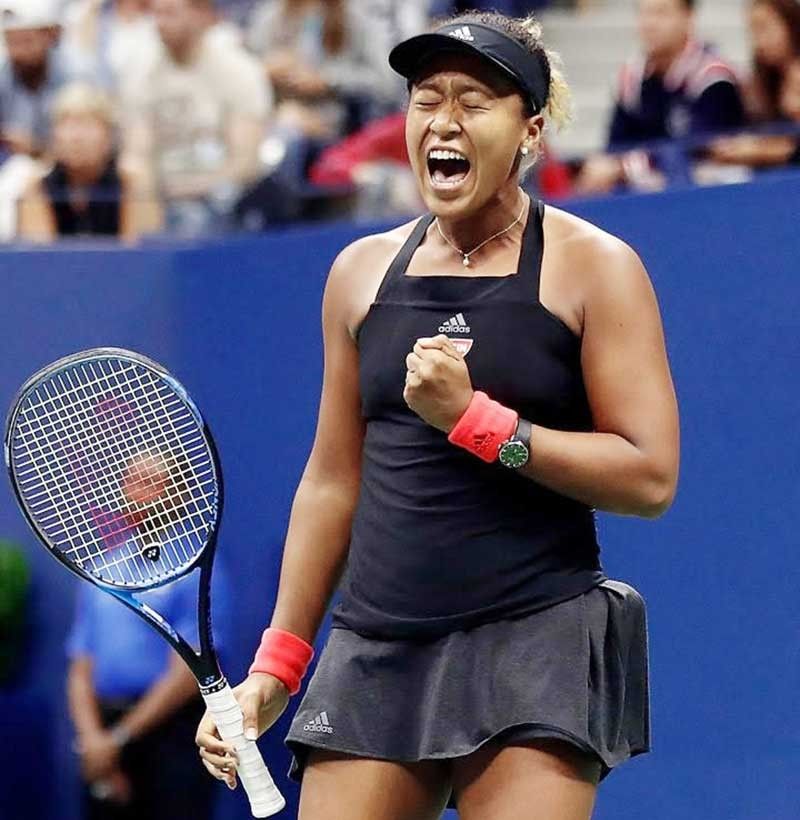 Naomi Osaka is the world's No. 4 tennis player in the women's division.
Naomi Osaka Is 'Hotter' Than Ever
REAL SPORTS SCENE
-
Anthony Suntay
(The Philippine Star) - December 11, 2018 - 12:00am
Osaka's breakout victory in the US Open, where she defeated Serena Williams, was one of the most watched finals, and her appeal has now broken out beyond the tennis scene.
Naomi Osaka is on top of women's tennis right now, and there is no property any hotter — even when you include the men's circuit!
Her breakout victory in the US Open, where she defeated Serena Williams, was one of the most watched finals, and her appeal has now broken out beyond just the tennis scene.
Everyone wants her to be part of their brand as she has quickly gotten numerous new sponsors. And more are lined up trying to sign her up.
The world's No. 4 was mobbed in Singapore where she competed in the yearend tournament and her every press conference was packed.
PHILIPPINE STAR: Does the last six, seven weeks kind of feel surreal to you?
NAOMI OSAKA: I don't know. I'm playing tournament after tournament, so I don't really have time to think about my life changing or anything. I'm thinking more about my next match and my next tournament. So I feel like I would need the year to end to maybe process more.
Are you feeling a difference in your life at all?
With the recognition part, I do feel a bit different. Like before, I felt like only the Japanese knew me. But now here in Singapore, like in the airports and stuff… I just think that that's kind of funny. I'm really grateful that people want to take pictures of me and stuff.
Do you feel you have had to change your personality or adjust a bit to try and cope with all this?
I can't change who I am. But I have been thinking — this is going to sound really weird, but I wonder about people who don't show their personality versus people that do. Like I feel people will dislike someone no matter what if their minds have been made up. So, for me, I never really thought about changing how I am. For example, if I didn't act as weird as I am, or if I was just sort of like a robot with the yes-and-no questions, I feel that wouldn't really be true to myself. So I haven't really thought about changing my personality. Unless you really want me to. Then maybe I'll consider it (laughs).
What's the best piece of advice you got from your family?
My mother, father and sister have been really supportive. I talk to my dad the most because I feel like he's the one that calms me down. The best advice he's given me in general is that everyone has his/her own path. You shouldn't really compare yourself to other people. As long as you try your best, then something will eventually happen.
What is your mindset now?
I'm very happy that I am in this position, but I don't necessarily want to have the feeling of satisfaction because that means you think you have reached your goal. I don't want to stop here.
* * *
Follow me on Twitter and Instagram @anthonysuntay, and like my Facebook page: Anthony Suntay.