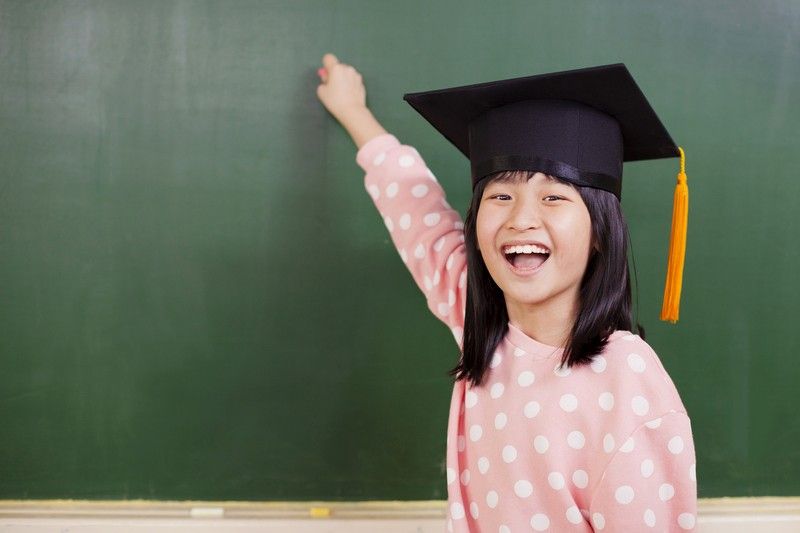 With these budgeting tips and unique savings account, parents will be able to save for their kids' future education!
Top tips to help you save for your child's future
(Philstar.com) - September 20, 2018 - 9:30am
MANILA, Philippines — Parents work as hard as they can to be able to give their children a bright future with the best possible education—right from the beginning, during pre- and grade school.
But even with their hectic and demanding schedules as providers, parents value more the time spent with their little ones especially during back-to-school season and for the duration of the school year.
To help parents meet both responsibilities, we share to them budgeting and bonding tips — yes combined — for the kids' schooling. Not only will they be able to save for their kids' future education, they can also have fun and spend time together!
Before school opening
After settling enrollment requirements and tuition fees, the next immediate expenses that parents will face are the school supplies. While back-to-school shopping normally counts as a stressful task for parents — especially moms! — it can turn into a fun experience with kids without breaking the bank.
Schools usually provide parents with a list of required notebooks, pads of paper, envelopes and so on. In addition, there will be personal items like bags, pencil cases, coloring materials and other trinkets. Parents, on the other hand, will allot an estimate budget to buy all the needed school supplies.
Before shopping day, make a final list of the must-haves. Sit down with the children, show them the list and budget. To not dampen their excitement, let the kids have a list of "nice-to-haves" on top of the must-haves.
Teach them that they can prioritize between the two. If they choose to get the nice-to-have over the must-have, make them save for the price difference in the coming days.
On the other hand, if they do choose the must-haves only, tell the children that whatever will be saved from the budget is theirs. As reward, why not buy a cone of ice cream from that extra? A sweet surprise indeed!
Here are other back-to-school shopping tips:
Buy notebooks, pads, pencils and ball pens in bulk so it will come out cheaper.
Don't buy school uniforms all at once because kids can outgrow them. You can always buy during the middle of the school year to replace the older ones, which can be passed on over to the little ones as well.
It's good to invest in pricier, high-quality bags that can last but not on school shoes, which they can also outgrow in one school year.
Textbooks often account as one of the major expenses of children. If a school allows you to buy them outside, do so if you believe this will let you save.
During school
At their young age, children are given school allowance, thus the freedom to spend on their own. This is the perfect opportunity for parents to teach their kids the value of the money they are given.
Life Hacker shares the Jar Challenge as a simple financial lesson to children. In this challenge, there will be Spending Jar for whatever they want to spend on; Sharing Jar for buying gifts for friends and people they love; Saving Jar for any immediate item they want to save for like a piece of toy over the weekend; and finally the Investing Jar for any long-term item they want to save money on. This can be a bike or a smartphone, if you will allow so, in the future.
Whatever they save from their school allowance, they can decide to split into the four jars. This is a good way for children to manage their savings according to which matters most to them — something they will carry on when they get older.
Another advice for parents is creating a weekly baon plan for the kids. They save not only money but also time doing the grocery just once a week.
This is where the fun comes in! While it may be hectic in the morning to prepare the kids — waking them up, organizing their things and then bathing and dressing them up — allot some time preparing their baon together!
During this bonding time, tell them that by bringing baon to school instead of buying at the cafeteria, they are able to save more money, which can be used to pay their tuition.
Beyond schooling
Children can further learn about saving outside beyond schooling with the BDO Junior Savers account. Those aged 0 to 12 years can already open a passbook account for as low as P100.00 and start earning interest upon reaching a P2,000.00 deposit balance. Those who are 7 to 12 may even choose to get a personalized Junior Savers ATM Debit Card!
Remember that Jar Challenge? The BDO Junior Savers account is the perfect place for the kids to keep their savings safe and even growing. Best of all, the money they save may be used to fund their higher education in the future.
Parents can also automatically transfer funds from their existing BDO Savings Account to your child's Junior Savers Account via Easy Saver or BDO Online Banking (enrollment is required).
To open a BDO Junior Savers Account, visit www.bdo.com.ph/junior-savers for a list of requirements and complete process.