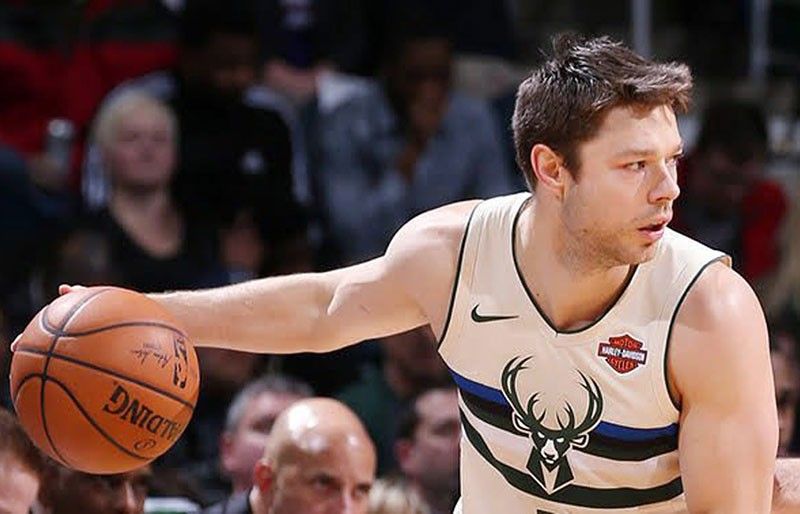 Unlike other cagers, Matthew Delavedova is such a timid individual on court.
Matthew Delavedova bounces back from injuries
Matthew Delavedova is one of those players you'd love to have on your team, but hate facing because he is so tenacious — some regard it as roughhousing.
Most Australians play that way, but more so the guards who have to contend with bigger players on the court. And this toughness is what gives them that edge.
That physical mentality came to a head when the Australian national team made international headlines with their brawl with our Gilas Pilipinas basketball squad.
Delly, as he is fondly called, wasn't part of the players involved and sanctioned, but the entire Aussie group became persona non grata in local shores.
It's unfortunate because Delly is such a timid individual on court and he had to cut his trip here short due to the incident.
Peak Philippines granted Philippine STAR an exclusive one-on-one with Matthew a day before the fateful incident.
Philippnie STAR: Welcome back to Manila!
Matthew Delavedova: Happy to be here! This is the first stop and then we head to Rome, Italy, then Paris before heading back to Australia, so it's going to be a busy week after the games. It's going to be fun to go to those countries and meet the people from Peak and the fans. The fans are extremely passionate there.
Last season was riddled with injuries…
It was tough and it's the most injuries I have had in my career. I was getting healthy and feeling good and then I stepped on somebody's foot so I'm out again. But it's a part of the game and you have to keep trying to get healthy and be back in time for the playoffs. Unfortunately, we came up short, so it was a tough year.
What grade would you give your team in 2018?
We didn't achieve our goals. We wanted to go further in the playoffs and we felt like we could do more. So I think next year we're going a lot further. You know Boston was a tough team, they made it to the Eastern Finals, but we felt we had opportunities to beat them. We just need to learn to take advantage of those opportunities.
Was the Jason Kidd incident a distraction?
It's tough when your coach is fired. It was a surprise to all of us. You build a relationship with him and then you get a message that he's not the coach anymore. So it's tough but it happens in the NBA. You just have to deal with changes and I guess it's a part of life as well.
Was it difficult adjusting to a new coach?
Well, Coach (Joe) Prunty was our assistant. So we all knew him. He had a tough job 'cause he had a good relationship with Coach Kidd, but he did a great job, considering the circumstances and he's off to coach in Phoenix and I think he will do a good job.
What are your expectations for this season?
It's exciting. Our new coach (Mike Budenholzer) has a really good reputation. He did well in Atlanta, so I think we have a good crew that is older now, and we've played together for a few years so we know each other's game. We have big goals for what we want to do. Giannis (Antetokounpo) is one of the best players in the league. Kris Middleton had unbelievable playoffs. We definitely want to win the East. I think individually, if we all just get a little bit better during the off-season, then we can come back and put it together. I think we should be in pretty good shape.
* * *
Follow me on Twitter and Instagram @anthonysuntay, and like my Facebook page: Anthony Suntay.