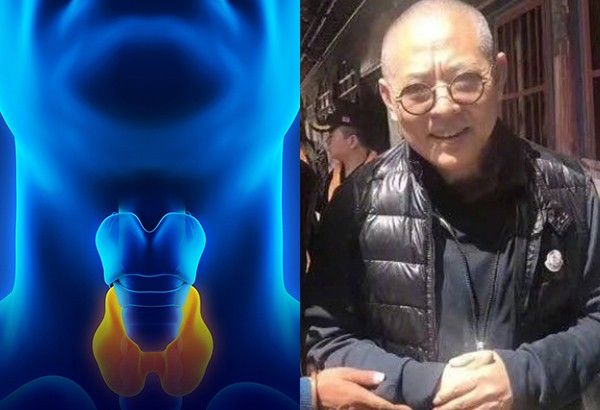 From left: Artist's visualization of a thyroid disease; trending photo of martial arts star Jet Li.
ManilaMed/Released (left); Screenshot from Twitter/@StxNaty (right)
Hyperthyroidism: A closer look at Jet Li's condition
MANILA, Philippines — After Chinese actor Jet Li's alleged aged and weak photos circulated in the Internet these days sparked concern for the martial arts legend's health, his manager, through a statement sent to The Washington Post, clarified on Monday that Li is "all well and good."
The "frail" photo of the 55-year-old, according to manager Steven Chasman, is just taken at a bad angle.
So, apparently, Jet Li is suffering from "hyperthyroidism and spinal problems" and this is him now : pic.twitter.com/Ss0W2EL96D

— simón (@StxNaty) May 19, 2018
"He has hyperthyroidism that he's been dealing with for almost 10 years. It's nothing life-threatening and he's dealing with it," the manager added.
On a Twitter post by netizen @StxNaty, Li was seen looking frail and far from the youthful and agile looks of his past action movies.
"So, apparently, Jet Li is suffering from 'hyperthyroidism and spinal problems' and this is him now," the netizen captioned.
Reports said that Li revealed last 2013 that he was suffering from hyperthyroidism, as well as a heart condition. Quoting his doctor, Li said at the time that he could "either continue making (action) films or spend the rest of his life in a wheelchair."
Nonetheless, Chasman told USA Today that Li is in good health, calling the online discussion "much ado about nothing."
"We appreciate everyone's concern. But Jet is completely fine. There's nothing wrong with him. There's no life-threatening illness. He's in great shape," Chasman said.
Chasman added that the picture in Tibet has been taken wildly out of context.
"It's one picture and people are making these interpretations from it. If you took a picture of me at the wrong angle and wrong time of the day, I could look frail as well," he said.
What is hyperthyroidism?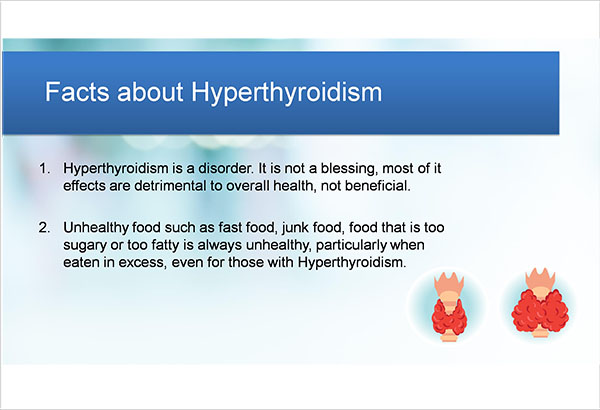 Dr. Juan Carlo Dayrit, ManilaMed/Released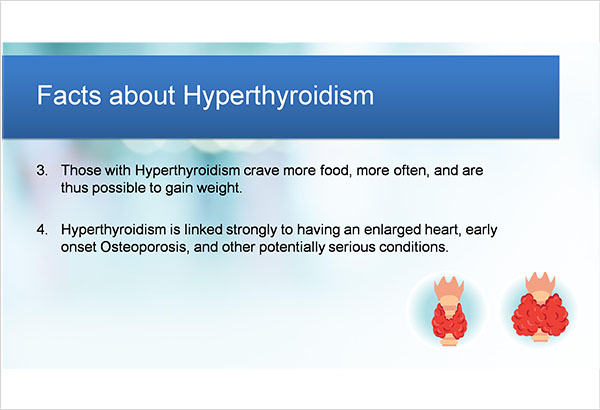 Dr. Juan Carlo Dayrit, ManilaMed/Released
Li is one of the many Hollywood celebrities with thyroid problems. Among those suffering or have suffered from different thyroid-related illnesses are model Gigi Hadid, "Jane the Virgin" star Gina Rodriguez, Sia, Missy Elliot, Zoe Saldana, Sofia Vergara, Rod Stewart and Oprah.
A butterfly-shaped gland found at the lower part of the neck, the thyroid regulates not only one's metabolism, but is vital in maintaining overall health.
A disease that tends to be more prevalent among women, especially older women, the myths and misconceptions surrounding hyperthyroidism and its "evil twin" hypothyroidism were discussed by physician Juan Carlo Dayrit, an endocrinologist at ManilaMed, at a special media briefing.
One thing Dayrit made clear is that for the most part, people's notions of hyperthyroidism and hypothyroidism are incorrect, and there is a need to dispel the myths surrounding these disorders.
According to Dayrit, hyperthyroidism is so poorly understood that many people, women in particular, actually envy people who have it because they think that people with hyperthyroidism never become overweight.
"Yes, hyperthyroidism makes you hypermetabolic, but it also makes you eat more. So as long as you eat in excess of what you burn, then you gain weight," Dayrit clarified.
The most dangerous myth about hyperthyroidism though is that it has no consequences other than keeping a person from gaining excess weight.
"Yes, it will make staying thin easier, but it can adversely affect the heart. Those with enlarged hearts at a prematurely young age often have the condition because of hyperthyroidism…It can make your heart large, it can make you palpitate, it can make your heart beat irregular at the same time," Dayrit explained.
"It is not unusual for those with hyperthyroidism to have Osteoporosis by the time they are 50. These are just some of the complications of hyperthyroidism."
Among the symptoms of those with hyperthyroidism include hallucination, mood swings and irritability, sudden weight loss, heart palpitation, abnormal sweating, and always feeling hot even if they are already in an air-conditioned room.
Unfortunately, treating hyperthyroidism is not easy. It requires seeing your doctor at least once to twice a year.
"There are tablets, but often these aren't enough, and more radical measures such as radiation and even surgery may be required," said Dayrit.
The doctor estimated that radiation therapy can cost P20,000, while surgery costs P100,000. Around 70 to 80 percent of those with hyperthyroidism are advised to undergo radiation only once. But if the condition is very strong, the radiation could be repeated.
"Let's start first with surgery. Tinanggal mo 'yung thyroid mo eh. Automatically, 'pagtinanggal 'yung thyroid mo magiging hypothyroid ka. So, from hyperthyroidism you will become hypothyroid. For radioactive iodine, what if 80 percent of the thyroid gets destroyed? Posssibly, magiging hypothyroid ka din. Hypothyroidism is a side effect of radioactive iodine. The same with tablets," the doctor explained of the treatments' side effects.
After treatment, however, the doctor assured that the condition will not come back.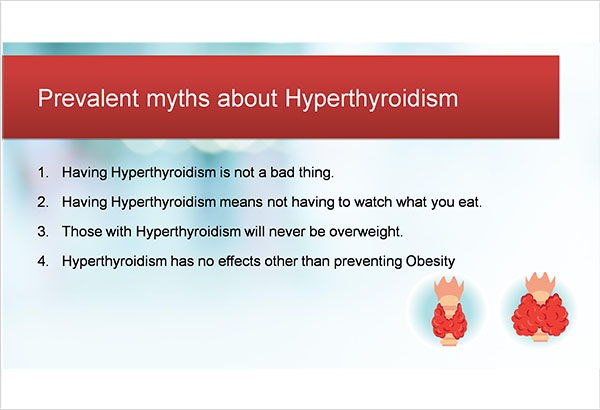 Dr. Juan Carlo Dayrit, ManilaMed/Released
Hypothyroidism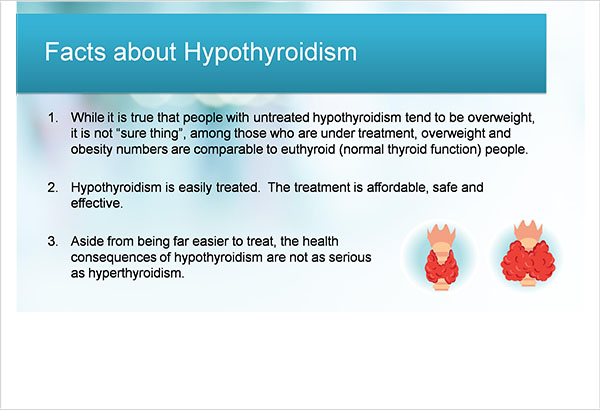 Dr. Juan Carlo Dayrit, ManilaMed/Released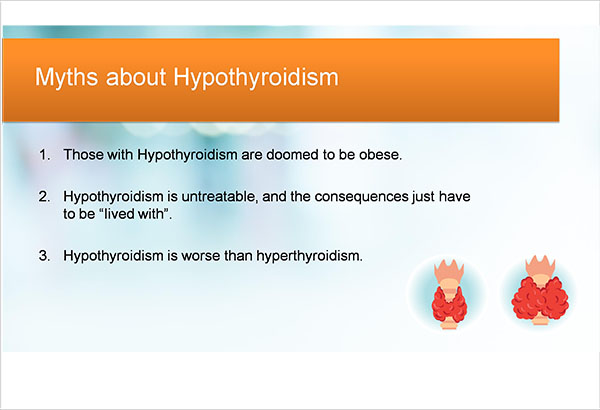 Dr. Juan Carlo Dayrit, ManilaMed/Released
While hyperthyroidism helps keep a person thin, hypothyroidism is considered the "evil twin" said to "doom" a person to be overweight no matter how diligently they diet, or how rigorously they exercise.
For untreated hypothyroidism, Dayrit has these thoughts: "Not all people with hypothyroidism are obese, but hypothyroidism makes you hypometabolic, which means that your body burns less food than what you're supposed to burn in 24 hours. So if your food intake is constant or even increasing, the result is you become overweight or even obese."
According to the doctor, "If you suffer from hypothyroidism and are in fact overweight or obese, then you should correct the hypothyroidism. Diet and exercise will not work as they should until you correct the disorder."
Depression, said the doctor, is one of the manifestations of a hypothyroid disorder. "You're depressed because you're a hypothyroid that's a possibility, but you're not necessarily depressed kasin gagamutin ka lang mawawala depression mo. They are correlated, pwede kang ma-depress kasi isa sa mga kino-control ng thyroid na ginagawa ng thyroid gland eh 'yong mood ng tao."
It is a myth, said the doctor, that hypothyroidism and being overweight as a result of hypothyroidism are just something a person has to live with.
"Hypothyroidism is very easy, very convenient, very cheap to treat. There are no hopeless cases. As long as the patient is taking the medications, he or she should be euthyroid (normal thyroid function) again. It's very cheap. One a tablet a day, in the morning, one tablet costs P10 to P15. As long as you're taking it hypothyroidism, even severe hypothyroidism, can be managed."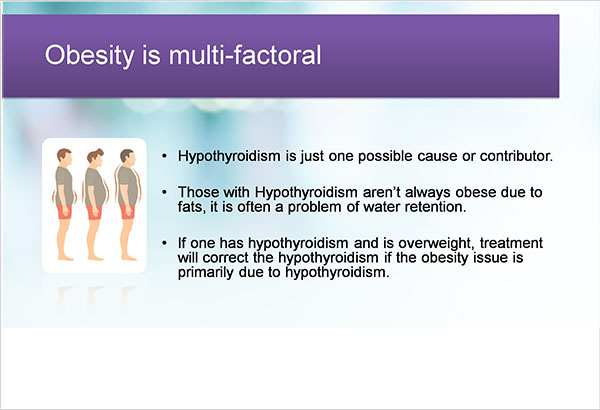 Dr. Juan Carlo Dayrit, ManilaMed/Released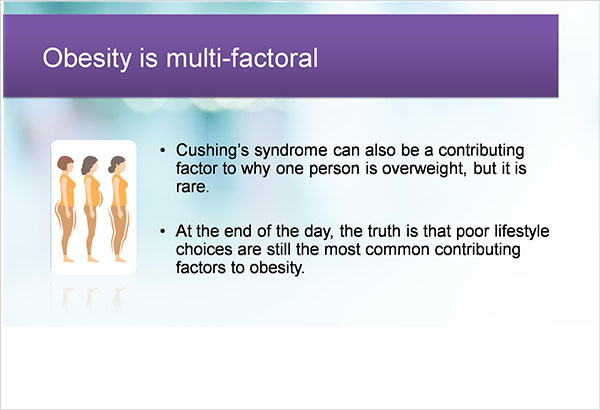 Dr. Juan Carlo Dayrit, ManilaMed/Released
How do you acquire hyper/hypothyroidism?
Sadly, Dayrit said, thyroid problems are more common among women than men.
"Ang thyroid lagi kong sinasabi sakit ng babae 'yan. Kasi being female, 'yong hormones na dala ng regla, hormones na dala ng pagbubuntis, they have a lot to do about being part of (thyroid problems)," the doctor explained.
Thyroid problems, he added, are also genetic. "So, 'di ako magugulat na nanay mo meron, tita meron, malamang ikaw magkakaroon din."
Taking injectibles, said the doctor, may also increase the chances of having a thyroid disorder.

"Hindi lang po kasi estrogen ang primarily responsible sa buong metabolism. Estrogen is one thing, that's correct. Hormones is also another one. If you're hypothyroid, your bone metabolism may be increased, kaya po you'll be prone to osteoporosis. 'Di lang po estrogen, 'di lang po hormone, estrogen ang nagcocontrol ng buong metabolism. Thyroid hormones can also be responsible."
Nonetheless, the doctor said thyroid problems can also inflict men like Jet Li because men also have estrogen, but in lower levels than women.
The doctor clarified that there are no specific diets for those with hypothyroidism and hyperthyroidism.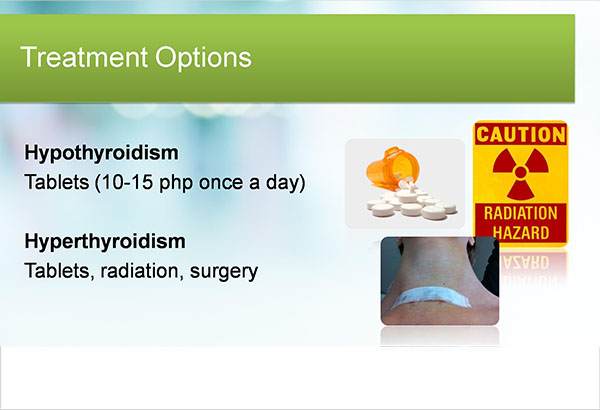 Dr. Juan Carlo Dayrit, ManilaMed/Released
Hyper/hypothyroidism and goiter
Hyper and hypothyroidism are very different from goiter, clarified Dayrit.
"Hyper and hypothyroidism they can have both goiter. Very, very different thing. When we say goiter, it's just an enlargement of the thyroid gland. 'Pag enlarged 'yong thyroid then that's called goiter," he explained.
"Hypo and hyperthyroidism, that's the function of the thyroid. Function meaning its production of hormones. So 'pag sinabing may goiter ka it's either malaki 'yong thyroid mo, or normal 'yong size ng thyroid mo but within the thyroid may bukol. Pwedeng may bukol ka, pwedeng malaki 'yong thyroid mo but the thyroid is secreting normal levels of hormones."
Very prevalent in the Philippines
According to Dayrit, thyroid disorders are very common in the Philippines, most especially among women.
"Madami. Out of 25 patients that I checked, five to seven are hyperthyroid. It's common."
Dayrit's discussion on irregular thyroid function was organized by ManilaMed, a top healthcare provider in Manila that is taking an active role in fostering the discussion on urban health. — Reports from Jan Milo Severo