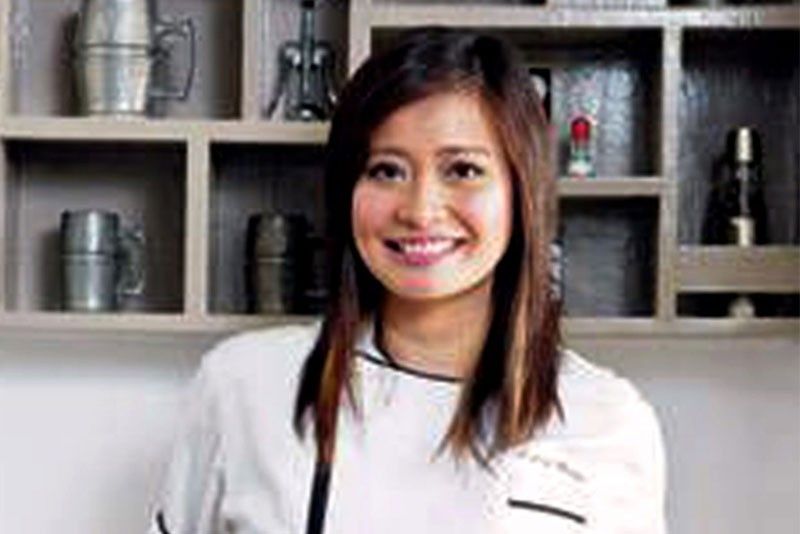 Chef Rosebud Benitez on nutrition, fitness and family
Every mother knows nutrition is vital to health. Nutrition is also extremely vital in fitness. Any fitness professional will tell you that fitness is 70-percent diet and 30-percent exercise. Some would even go to say it's 80-percent diet and 20-percent exercise.
One woman who knows this so well is chef Rosebud Benitez. An avid gym goer, mother and chef by profession, chef Rosebud has kept fitness a top priority since 2012.
Today, she keeps busy taking care of her family, working out and running her diet delivery business Fresh Fuel Ph. We caught up with her to talk about fitness, nutrition and family.
Philippine Star: What keeps you busy nowadays? What is a typical day in your life?
Rosebud Benitez: I am busy with my food business, cooking demos and teaching culinary classes part time. Aside from that, of course, I'm busy being a wife and a mom, especially to my four-year-old toddler. A typical day for me is waking up at 7 a.m. and getting my son ready for school. I then head off to the gym to work out. Usually I do any work-related stuff after lunch, whether it be recipe testing, answering emails, going to meetings, etc.
Why is working out a priority for you?
I have always been a couch potato all my life until 2012 when I realized I wasn't getting any younger and I needed to make my health and wellness a priority. I come from a family with a history of hypertension, diabetes and heart disease. I work out to make sure I maintain a healthy body and mind.
How do you balance time for exercise with motherhood and your busy schedule?
I make a weekly schedule that I follow as to when and what time I will go to the gym to exercise. It's just a matter of knowing that exercising is important and prioritizing it. I work out at least thrice a week for about 1 1/2 hours at the gym.
Do you bond with your family through fitness?
Yes! My husband and I almost always work out together and my two older kids now go to the gym with me. My daughter and I like attending Body Combat together and it has become our thing.
Do you follow any special diet? Are there any efforts done in the kitchen at home to keep the family healthy?
I have my meals from Fresh Fuel Ph (formerly Weigh to Go Ph). That's my food delivery business. Everything is portion controlled and calorie counted. I believe that being healthy is 80-percent nutrition and 20-percent exercise. What we put in our bodies is very important. We all eat brown rice and I have come up with a lot of healthier recipes for my family.
What advice would you give mothers who want a healthier lifestyle for themselves and their families?
Make that decision first. Once you're decided, follow through with an action plan. Enroll yourself in a gym or even just start by jogging in your neighborhood. Do anything to jumpstart your body and if you can, tag along a friend who can be your fitness buddy. The hardest part is really few weeks into a new regimen. Once you keep going, maybe on your third week, I'm sure you'll learn to love sweating and working out. It will eventually lead to a healthier lifestyle for keeps.
* * *
Post me a note at mylene@goldsgym.com.ph or mylenedayrit@gmail.com.