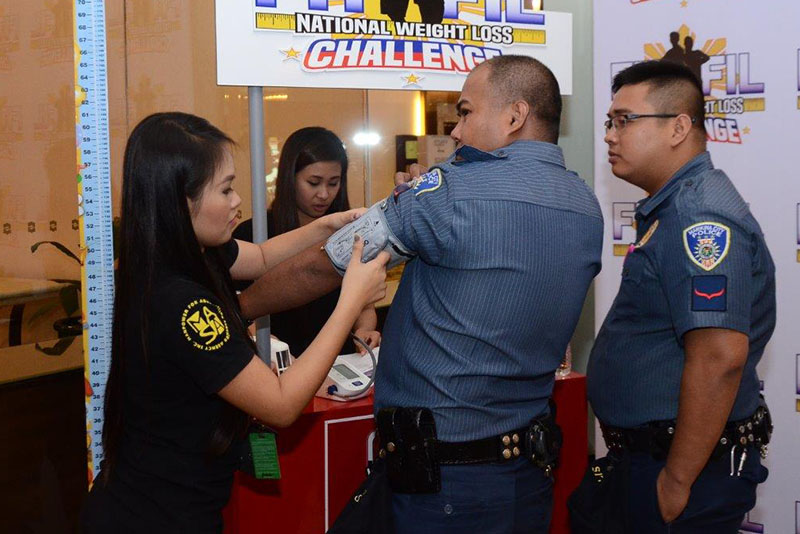 The Philippine National Police pledges to lose 500,000 lbs. in the Fit Filipino (FitFil) 1 Million Lbs. National Weight Loss Challenge. Released
Call to donate your extra weight
MANILA, Philippines — In Southeast Asia, while the Philippines has the second lowest obesity and overweight prevalence at 5.1 percent and 23.6 percent respectively, the country is the fourth highest spender for obesity-related problems and its rising obesity problem costs the nation $0.5 to 1 billion annually.
Such has been the findings of "Tackling obesity in the ASEAN," a recent research conducted by The Economist Intelligence Unit and commissioned by the Asia Roundtable on Food Innovation for Improved Nutrition. The report looks at obesity prevalence, economic impact and policy interventions across six ASEAN countries—Thailand, Indonesia, Singapore, Malaysia, the Philippines and Vietnam.
Based on the study, key obesity drivers in the Philippines include lack of exercise and low dietary quality.
In this light, premier wellness and lifestyle coaches Jim and Toni Saret of "Biggest Loser Philippines Season 2" challenge the nation to fight the battle of the bulge this 2017 through the Fit Filipino (FitFil) 1 Million Lbs. National Weight Loss Challenge.
FitFil aims to be the biggest on-ground and online fitness campaign in the country. The program runs for six months and aims to encourage everyone to pledge and lose the pounds. Even before its official launch, medical associations, and public and private sectors have already answered the call and made their pledges. Individual, squads, corporations and even cities are encouraged to join the cause toward a healthier and fitter lifestyle.
This national challenge is the first step to the Fit Filipino Movement's vision of one million fit Filipinos by 2020. According to Food and Nutrition Research Institute Director Mario Capanzana, "Three in 10 Filipinos are overweight or obese. Of these three, one overweight adult can be found in the National Capital Region."
"We want Filipinos to see that getting fit and healthy can be easy and fun when you have the whole nation rallying together for this cause," said Coach Jim.
"Wellness starts with the little changes in our lifestyle choices. We can start with better eating habits or a simple 4-minute workout daily," Coach Toni added.
Among the first organizations that pledged support is the Philippine Heart Association. "Prevention is still the best step to be in tip-top shape. Following PHA's 52100 Health Lifestyle (which stands for five daily servings of fruits and vegetables, two hours of screen time, one hour of exercise daily, zero sugary sweets and zero smoking) is one way of supporting the Fit Filipino Challenge," said PHA President Dr. Raul Lapitan.
The Philippine Medical Association is also taking on the challenge. "Obesity needs to be addressed. Proper nutrition and fitness can reverse that. We encourage everyone to join the Fit Filipino Movement," said PMA President Dr. Irineo Bernardo III.
Registration is free and will run until December 5 at FitFil.ph website.
Interested participants can also visit select Robinsons Supermarket every Saturday to register and submit their official weight. After their final weigh-in, participants can get rewards if they achieve their wellness goal.
As an advocate of health and wellness, insurance company FWD Life Philippines supports the movement to inspire "a new wave of awareness for the health benefits of keeping fit" since living life to the fullest begins with being healthy, said the company's Head of Marketing, Rochelle Vandenberghe.
Last June 24 at Central Park in SM by the Bay, the coaches led the four-minute metabolic fitness (metafit) routine they called the "FWD Motion," followed by a fitness party.
"Through this advocacy and movement, our goal is to spread the message that being fit and well starts with a simple commitment: encouraging everyone to take ownership of their health and join us in getting fit," said Coach Jim.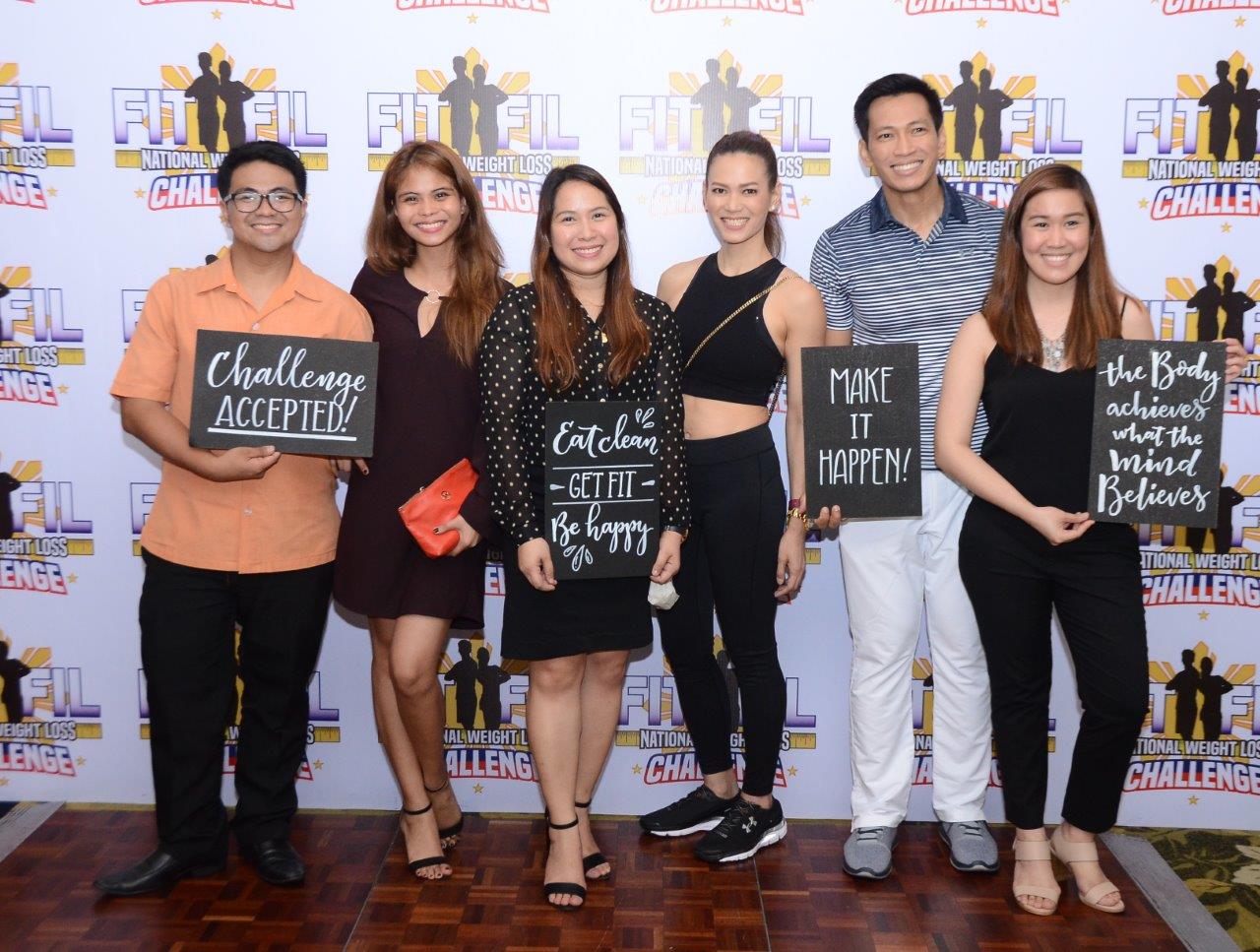 Coaches Toni and Jim Saret (fourth and fifth from left) dare Filipinos to live a healthier, more active lifestyle and join the FitFil1 Million Lbs.National Weight Loss Challenge. Answering their call and strengthening their commitment to wellness is Robinsons Supermarket, represented by Marketing Manager Angela Totanes (third from left).