Liza Soberano and the Mitsubishi Mirage G4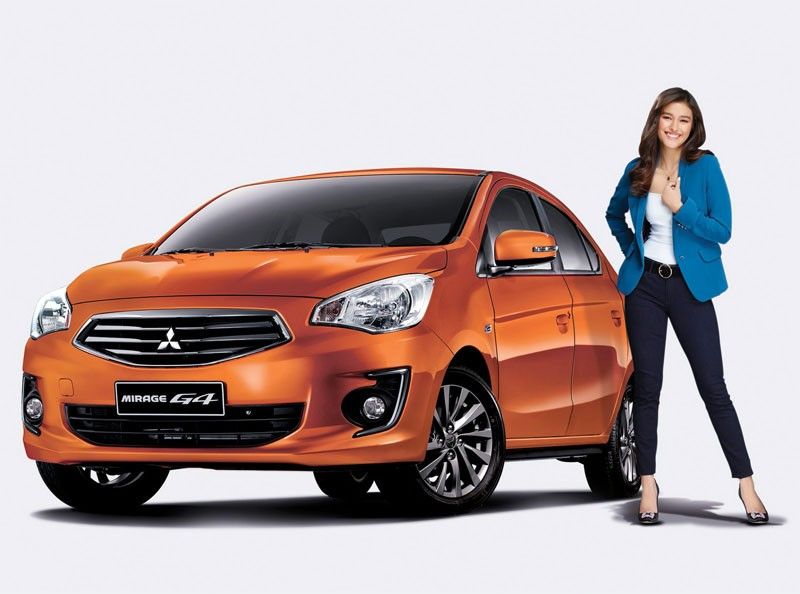 When Mitsubishi launched its latest Mirage G4, it got Liza Soberano as the brand ambassador.
With the tagline "Be Practicool," Mitsubishi Motors Philippines Corporation (MMPC) highlighted the Mirage G4's impressive features combining both functionality and practicality and, at the same time, a fun and easy-to-drive sedan, thus making it both a practical and cool car — a for millennials.
As we know, Liza is currently one of the most in-demand and most beautiful actresses in the Philippine entertainment industry and has achieved numerous awards and recognitions here and abroad. Liza is also known for being one of the best-dressed actresses in the industry. Her style has often been characterized as chic and classy yet still practical and fun just like the Mirage G4.
So, as I stepped into the G4, I imagined what it would be like if I took Liza for spin. Here goes.
Not only does Liza shows that she's a woman of substance and style, but her character also reflects how youthful and fun loving she is.
Lover of fun. That is definitely what I experience in the G4. It is that type of car that one drives down and up EDSA — with all the traffic — and never feels like driving is a chore. With it's small and nifty body the G4 flows in and out of traffic jams with ease.
I was told that despite her busy schedule Liza is always on the go to spend time with her family and friends. She finds the Mirage G4 truly fits her lifestyle. MMPC believes that the charming Liza perfectly personifies the Mirage G4 brand as a "Practicool" car.
Cool car
The G4 is definitely the car of cool; I never experienced any "uncool" moments behind its wheel. The car performs like it should and it make driving easy for anyone behind the cockpit, because not only is everything within reach, the small sedan performs at it should — once the driver steps on the brakes, takes a quick turn, or has to maneuver into tight spaces.
Beyond being a practical car (and indeed it is) the Mirage G4 is a standout. So, too, is Liza Sobrerano.
The Mirage G4, which stands for Mirage Global 4-door sedan, is available in three variants namely the GLS CVT (Continuously Variable Transmission), GLX CVT and GLX MT (Manual Transmission). This proudly Filipino-made sedan is powered by a fuel-efficient 1.2 liter In-Line 3 cylinder gasoline engine, which can achieve up to 21 km/l. It offers great cabin and trunk spaces that is spacious enough to fit your lifestyle stuff, providing customers with great value for their money.
I should know. Because not only did I drive within the city limits of the metro, which can be a gas-guzzling experience given the traffic. I took the Mirage to nearby Batangas and allowed it to run freely, and I noticed how — with the absence of too many stop-and-go signals — the Mirage was a truly an economical car to drive.
As I drove to Batangas on a weekday, I thought about Liza Soberno taking the Mirage G4 for a spin. I thought about first-time car drivers and how much they would enjoy what the G4 had to give.
The Mirage G4 gets a refreshed rear bumper design, as well as new design for the taillights to add to its youthful appeal. The Mirage G4 is available in eight fun colors for the GLS variants and six colors for the GLX variants to match every customer's personality.
It would have been fun to drive with the ambassador of the Mirage G4, but for the drive to Batangas and the beach where I ended up, I imagined how a young person would have felt in this nifty sedan.
We would have fun in the drive and I would have learned what young people like about the G4.
Fun, fun, fun.