Where Asian flavors tango with latin flair
August 27, 2020 | 12:00am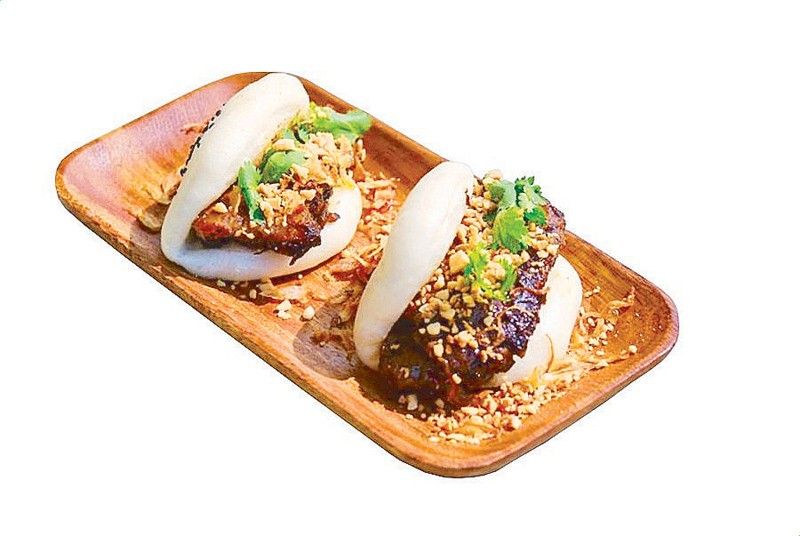 MANILA, Philippines — Not many people got to try Sunae Asian Cantina when it opened last March in BGC — 10 days before lockdown was declared — and again during this latest MECQ, and that's a shame, because the restaurant, operated by the Nikkei group headed by Carlo Lorenzana, offers Nikkei's winning formula: excellent Asian-meets-Latin American food paired with signature cocktails and served in a modern, hip setting that would look equally at home in New York or Buenos Aires as in Manila.
Sunae also has the advantage of having an executive chef who hails from both continents: Christina Sunae, a Korean-American who was born in the US but grew up right here in Pampanga, and is currently based in Argentina, where she's lived for the past 15 years.
"When my dad, who's in the military, married my stepmom, a Filipina, we moved to the Philippines, where I spent my formative years, from seven to 12 years old," Sunae says. Her Kapampangan stepmom was the person who raised her, after her biological Korean mom disappeared from her life. "All the basis of my food — even though the dishes are Filipino or Thai or Vietnamese or Indonesian — is always what I learned in my apu's (grandmother's) and my mom's kitchen."
Christina soon moved back to the US, where she started working in restaurants at the age of 14, tackling jobs from the front to the back of the house.
As a grownup she started traveling the world, learning how to cook different cuisines, and went to Argentina on a whim, where she met her (now ex) husband and settled there, becoming a mom to two kids.
Together with her husband she opened Cocina Sunae in their house, eventually moving it to a larger location in Buenos Aires, where it's now called Cantina Sunae, has earned a solid 4.5 out of 5 rating on TripAdvisor and is currently ranked No. 67 among over 6,000 restaurants in the Argentine capital.
Lorenzana met Sunae through his chef-partner in Nikkei, Juan Barcos. "He told me about Christina, but before that, I was hearing about Christina already."
Carlo went to Argentina to visit her restaurant, and loved it. "It's just that simple," he says. "Good food will always fly. I thought it would do well here."
There was an expansive, 170-square-meter space beside Nikkei in BGC that "every day was just tempting me, reaching out to me, talking to me that I should put something there," laughs Lorenzana. "And then Christina came, so I was like, hey, that's it."
Southeast Asian meets latin american
Sunae's signature dish, Burnt Coconut Curry, happens to be a dish inspired by the Southern Philippines. "A friend of mine, Datu Shariff (Pendatun III), taught me a few dishes," she says. "He's the one that introduced me to Southern Mindanao cuisine, the Muslim cuisine."
She met him at Amy Besa's house in Malate, where Besa had invited him to teach Sunae how to cook dishes from the south. "He taught me how to use the technique of burning the coconut completely, charring it black."
While the datu used chicken as the protein, Sunae, who lives in Argentina where beef is practically a religion ("It's the number-one product," she says), decided to do it with beef ribs instead. "To an Argentine person, that's, like, wow."
She applied the Filipino technique she'd learned from Datu Shariff of making tiyula atum, the burnt coconut curry, thickening the curry sauce and putting more burnt coconut and coconut milk in it, and the result is so unique and appetizing that even if I normally shy away from black dishes like paella negra at restaurants for fear of getting black in my teeth, after I'd consumed the springily tender beef ribs that Sunae braises for two hours, I sprinkled on more of the house-made palapa that comes with it and actually started spooning the black coconut sauce into my mouth because I couldn't get enough of its umami curry flavor.
Another dish I find mind-blowingly good is Sunae's Khao Soi (Chiang Mai curry with coconut milk, free-range chicken and egg noodles). "When I was in New York, I worked at a Thai restaurant where I first tried the Khao Soi," relates Sunae. "The chef there taught me how to make it, but it was too light."
It was on a culinary trip to Chiang Mai in 2010 that she had her "aha" moment. "I traveled by myself to Chiang Mai and took classes on how to make northern cuisine — because that is my favorite Thai cuisine — and that's how I learned to make Khao Soi." For both cantinas she tweaked the recipe further to make it her own, thickening the sauce and intensifying the flavors, and the result is the must-order dish featured on the menu today.
For appetizers Sunae offers a number of open-faced paos based on the ones she's been making ever since she was 10 years old in Pampanga. "We make sure the pao is the same siopao that would have the asado inside, but I just make the pao open," she says. "It's the same recipe that we've been making in my family forever."
I ask Sunae how Argentines react to the Filipino dishes on her menu, and she replies, "Filipino food is not so well known here in Argentina. They might not think that they're eating Filipino food until you tell them; they think they're eating Thai, or Vietnamese. But then you explain it to them and they're like, 'Wow, this is really good.'"
She jokes there's only about 100 Filipinos in Argentina, "and I know most of them." She believes Filipino food is the easiest of Southeast Asian foods for Argentinians to get, because "it's softer on the palate."
The sotanghon, for example, has been a quick-fire hit: "They love it. It's amazing."
"It's very Filipino," notes Carlo. "My dad is a super sotanghon lover — he's Ilocano and old-school — he loved it!"
The bestselling cocktails to pair Sunae's food with, according to marketing manager Monica Modomo, are the Pipino Gimlet ("It's very refreshing with cucumber"), and the Jasmine Blossom. "We launched a drink special: order three selected beverages — either a cocktail, beer or wine — for only P500." They call it the "Bounce Back Hour," but it's all day long.
Chef Sunae recommends the terrace overlooking the city for drinks: "It's a beautiful location."
Before the pandemic Sunae traveled throughout the Philippines for a whole month with a photographer in order to write a cookbook, Kusinera Filipina, which will be published soon, and what she found very interesting and completely different was the south. "When we went to Cotabato it's just a different type of life," she says. She was taken by their version of sinigang, soured with calamansi and made with goat meat. "Their sinigang kambing was so good," she raves. "I felt like those were my discoveries that I found super-interesting to see."
* * *
Sunae Asian Cantina PH is located at 2/F One Bonifacio High Street Mall, BGC, tel. nos. (0916) 607-4903 and 7746-9046. Hours are 11:45 a.m. to 9 p.m. every day. Follow them on Facebook at "Sunae Asian Cantina PH" and Instagram @sunaeasiancantinaph.
* * *
Follow the author @theresejamoragarceau on Instagram and Facebook.