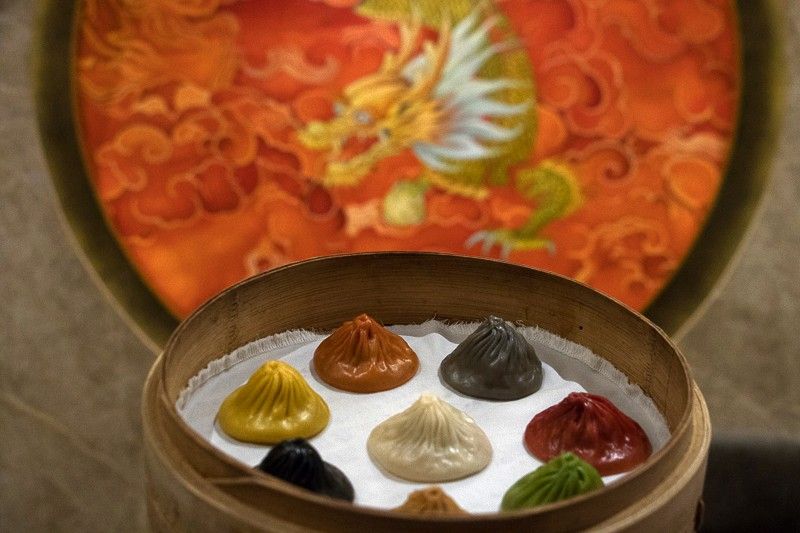 Literally translating to "little dragon buns," xiao long bao is a pork and soup dumpling that originated from Shanghai. It seems simple but can be highly technical to prepare and even trickier to cook to perfection.
Philstar.com/Erwin Cagadas
The legend of 'xiao long bao' arrives at The Podium
Paradise Dynasty's The Podium branch serves eight innovative varieties of xiao long bao
MANILA, Philippines — Seated inside a Chinese restaurant, a basket of dim sum is a sight that always teases the senses, elevates excitement and beckons an authentic dining experience. Upon opening the basket, let the steam come outand finally, smell and see those glistening, freshly-cooked dim sum. Sooner than later, you'll find yourself holding the chopsticks.
This gastronomical experience is elevated with what is dubbed "The Legend of Xiao Long Bao" at Paradise Dynasty.
Literally translating to "little dragon buns," xiao long bao is a pork and soup dumpling that originated from Shanghai. It seems simple but can be highly technical to prepare and even trickier to cook, especially to perfection.
Paradise Dynasty not only achieves this but also pushes the envelope further. Only at the international dining concept will you taste eight flavors—each in distinct, bright color.
Start with Original, the traditional xiao long bao featuring fresh pork filling in a sweet soup broth; and green Ginseng, a soothing herbal goodness of ginseng and pork soup dumpling.
Go global with brown Foie Gras, a touch of French luxury married perfectly with the traditional Chinese delicacy; Black Truffle, a luxurious treat offering the unmistakable aroma and taste of black truffle; and yellow Cheese that offers the silkiness of cheese.
For distinct flavors, try the orange Crab Roe, morsels infused with pork and delicate crab roe; the grey Garlic with just a simple twist of fragrant garlic; and the red Szechuan with the subtle heat from a touch of chili oil and peppercorns.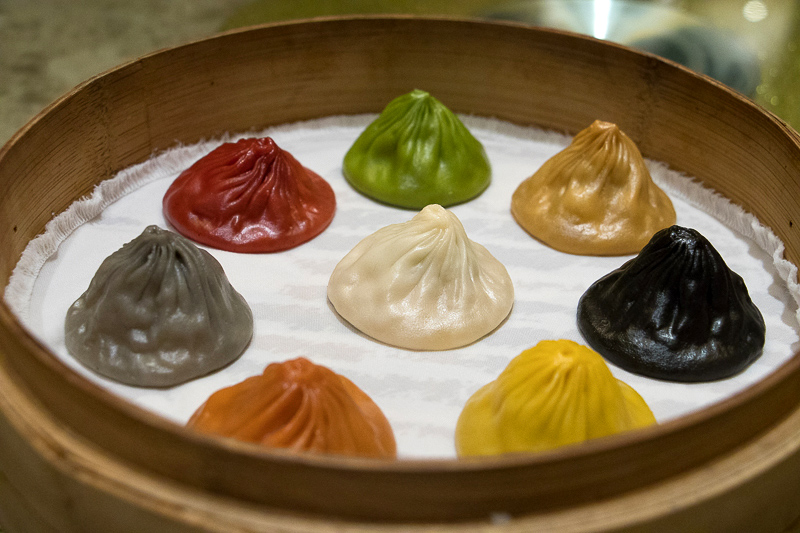 Paradise Group Chief Executive Officer Eldwin Chua invented these eight flavors: Original (white), Ginseng (green), Foie Gras (brown), Black Truffle (black), Cheese (yellow), Crab Roe (orange), Garlic (grey), and Szechuan (red).Philstar.com/Erwin Cagadas
No less than Paradise Group Chief Executive Officer Eldwin Chua invented these fusion of international flavors after rounds of tasting and testing with a team of chefs.
"With this new concept, we want to provide diners with a valuable dining experience that comprises affordable food in a mesmerizing setting located at a prime location," Chua says.
Paradise Group is the company that started Paradise Dynasty in Singapore back in 2010. With seven restaurants there and with presence in Malaysia, Indonesia, Japan, Hong Kong, China and Taiwan, it finally opened doors in the Philippines in 2016 at its first branch at S Maison in Pasay City.
This year sees the opening of its second Philippine branch at The Podium. On October 26, its third branch at SM Aura Premier will begin serving Paradise Dynasty's legendary xiao long bao varieties.
What's new at Podium
The Podium branch, which can seat over 200 diners, as well as host private luncheons or dinners, has just introduced new and exclusive dishes last September.
"We believe that these dishes, which have come straight from Singapore, will appeal to the taste buds of our diners. These dishes feature sweet, salty, spicy and sour, tastes that we all love," operations manager Jonathan Ko said.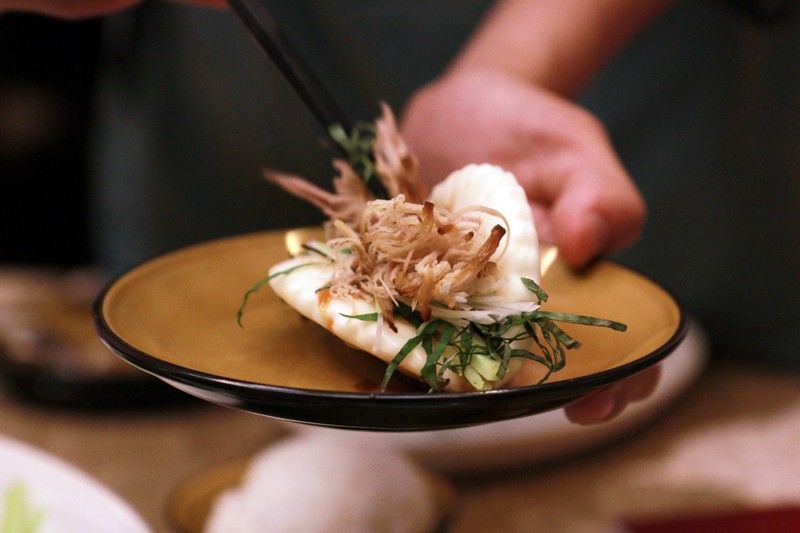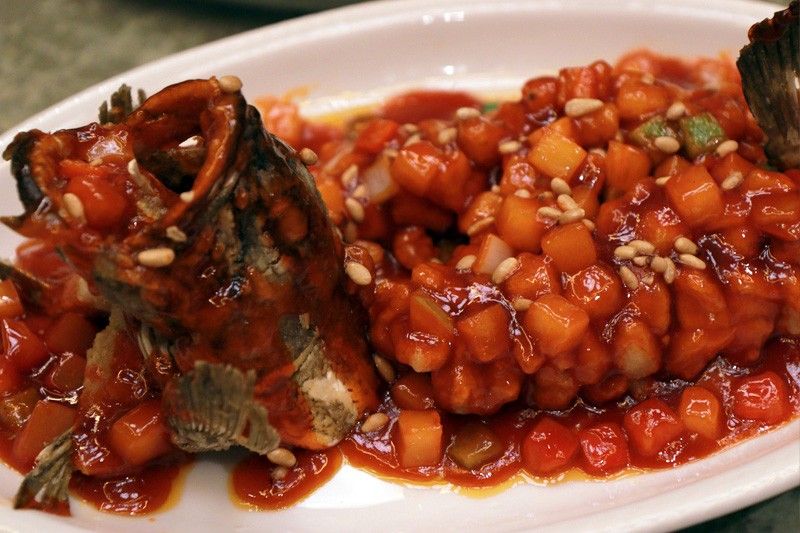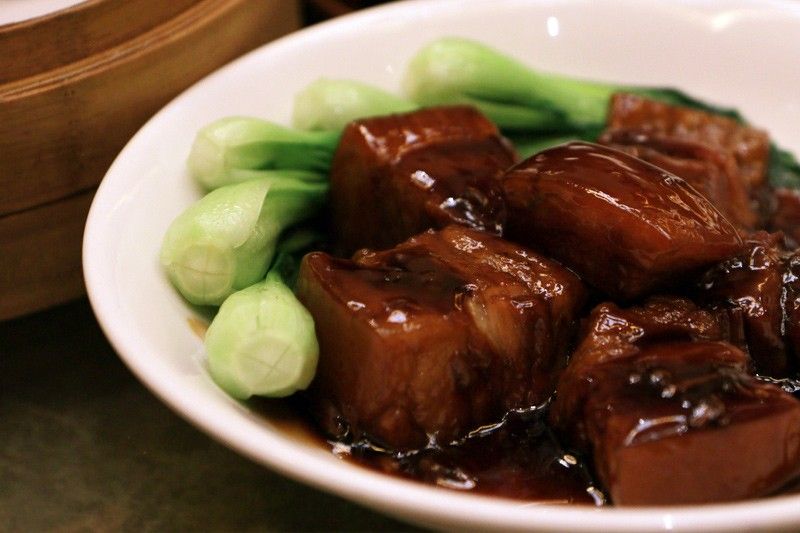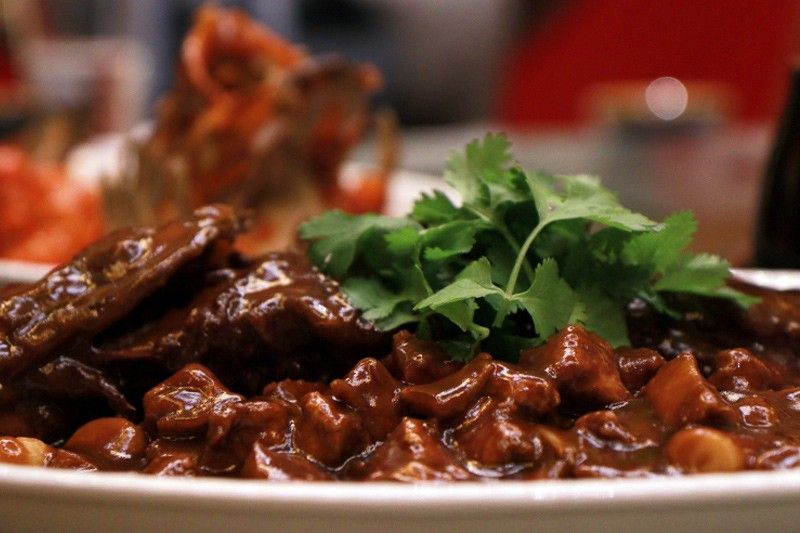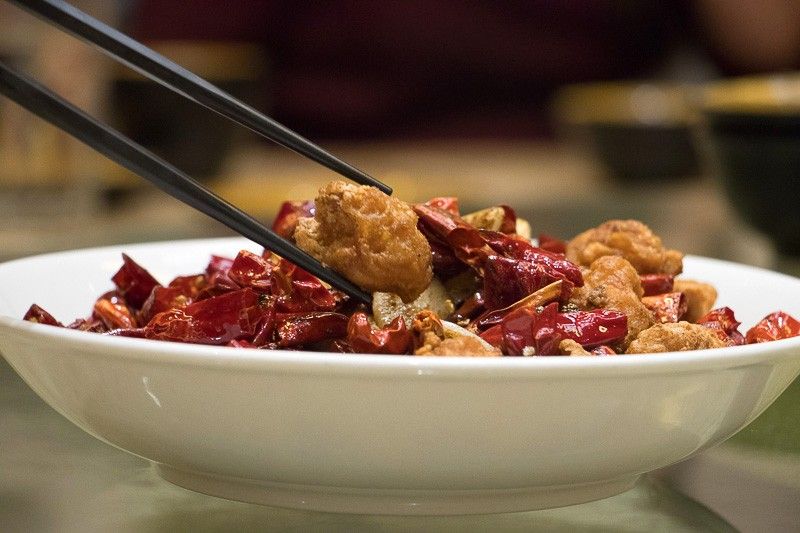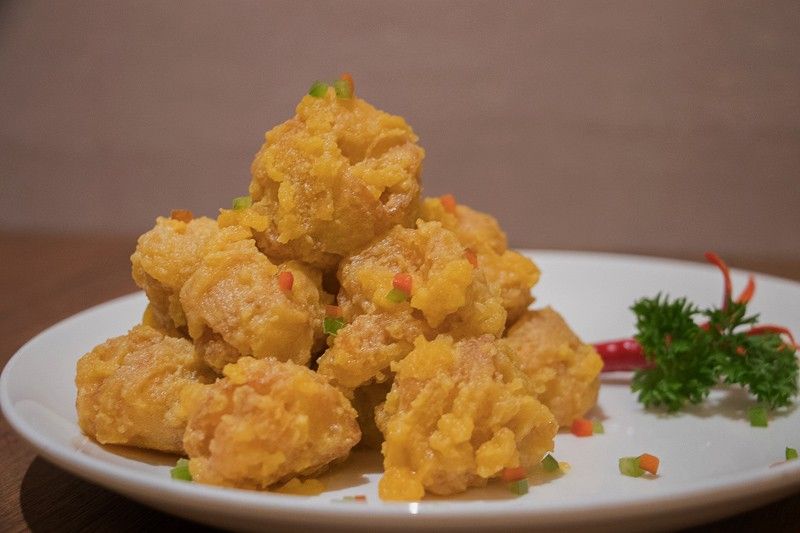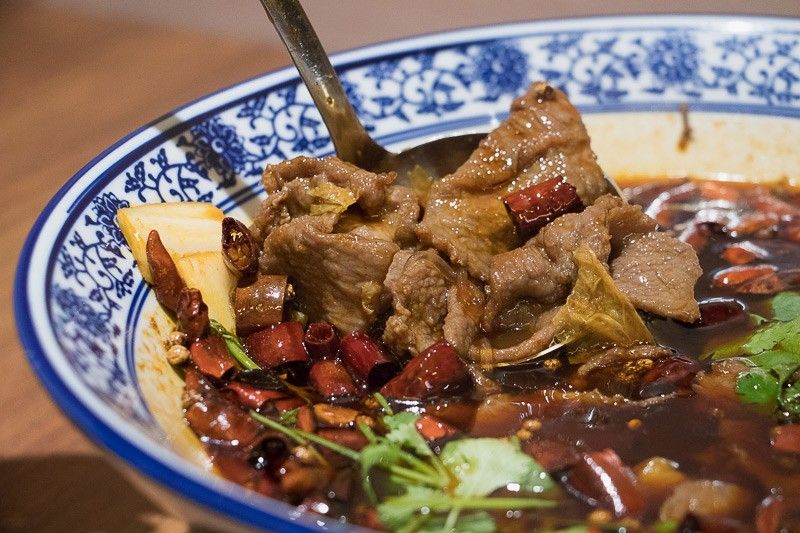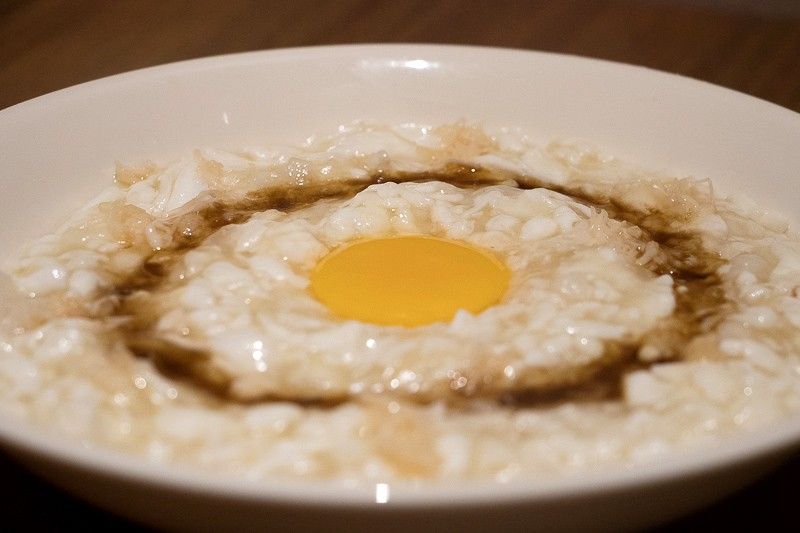 <
>
Leading the list is Paradise Dynasty's first-ever duck dish in the Philippines, the Deep-fried Duck with Steam Bun.
Ko explained during an exclusive tasting that the duck is first boiled and then fried to achieve tenderness inside and crispiness outside. The duck meat then goes inside the steamed bun along with fresh vegetables and special in-house sauce for a light main dish.
The restaurant now also serves two grouper dishes to expand its seafood selection in the menu. The first is the Grouper with Pine Nuts and Fruits that is an upscale version of the sweet and sour fish. The Grilled Grouper with Tofu in mapo tofu style sauce, meanwhile, is the version with just the right amount of spiciness and kick.
Lastly, Shanghai Style Pork Belly is just indulgent. This braised pork in authentic Shanghai seasoning and sauce is cooked for almost four hours so that the meat just melts in the mouth!
"Paradise Dynasty is always above the rest. And diners will truly experience this in our food, as well as in our service and ambiance," Ko said.
Other Chinese staples, specialties
Paradise Dynasty has more excellent Chinese staples and specialties offered in its extensive menu.
A highlight is the wide selection of la mian (hand-pulled noodles) that are freshly and expertly made daily by the chefs. This comforting staple in Chinese cuisine is served with an assortment of soups, sauces and ingredients.
Paradise Dynasty highly recommends la mian with sliced pork in signature pork bone soup and la mian with braised pork belly in signature pork bone soup. Both come with the signature stock of pork bone, pork ribs and whole chicken, all simmered over slow fire for 12 hours.
Served for the first time in the Philippines is Crispy-fried Crystal-Prawns tossed in Salted Egg Yolk—the restaurant's own take on the global food trend—and Stir-fried Shredded Pork in Black Bean Sauce Served with Chinese Crepes.
Savor Szechuan flavors from southern China with Spicy Szechuan Crispy Chicken, or Poached Beef in Szechuan Chili Oil. Best enjoyed with steaming rice!
The extensive menu also showcases a selection of appetizers that range from chilled assorted eggs loaf in Yang Zhou style to the classic drunken chicken. Perfect for sharing with friends or family are the variety of wok-fried meat, seafood, vegetable and rice dishes.
Do leave room for unique desserts like the newest Charcoal Custard Lava Bun. These steamed black buns have surprise filling like no other. Other must-tries include chilled glutinous rice roll topped with grated nuts, pan-fried pancake with red bean paste and glutinous rice dumpling in fermented rice wine.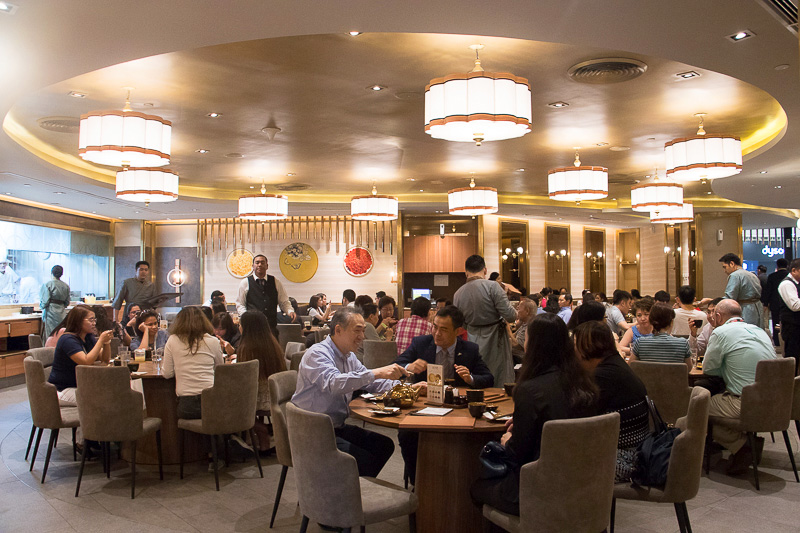 The new Paradise Dynasty branch in Podium can seat over 200 diners, as well as host private luncheons or dinners. It now serves specialties and newest dishes to diners.Philstar.com/Erwin Cagadas
Paradise Dynasty is located at the second level of The Podium, Mandaluyong City. Its newest branch located at SM Aura Premier, Taguig City will open on October 26, 2018. For more information about Paradise Dynasty, visit www.paradisegp.com.