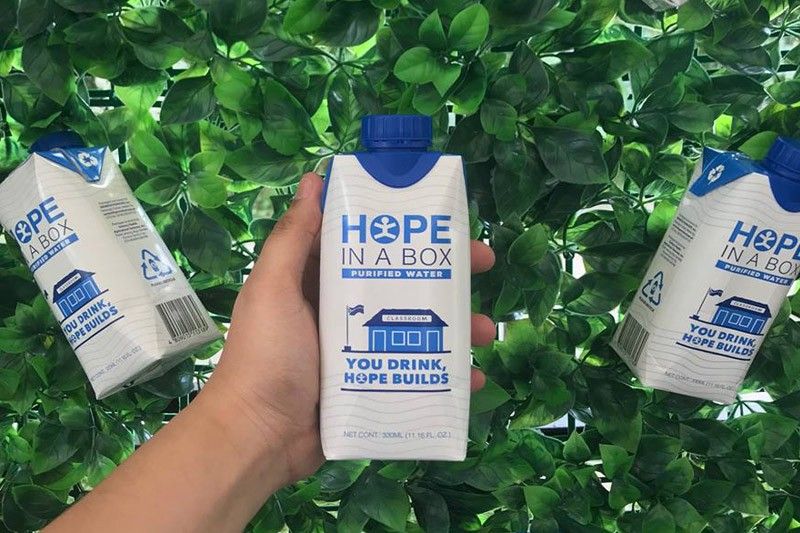 Hope in a Box is the first carton-packed drinking water for Filipino consumers.
Released
The Philippines' first-ever carton-packaged water inspires 'Hope in a Box'
(Philstar.com) - February 18, 2019 - 4:28pm
MANILA, Philippines – Guided by a commitment to encourage consumers to support sustainable initiatives and to provide environmentally friendly options for their day-to-day choices, The Coffee Bean & Teal Leaf and Tetra Pak have joined forces for GenerationHOPE. This collaboration launched Hope in a Box, the first carton-packed drinking water for Filipino consumers.
With Hope in a Box, social enterprise HOPE now expands its packaging portfolio. This also lets consumers make a positive contribution to the community since 100 percent of profits from the sale of Hope in a Box will go to building of public school classrooms nationwide.
The Coffee Bean & Tea Leaf will be the first to make Hope in a Box available to consumers nationwide. Through their partnership with HOPE, there's now another alternative to plastic bottles in the stores.
Hope in a Box complements The Coffee Bean & Tea Leaf's sustainability goals geared towards helping consumers reduce their individual footprint.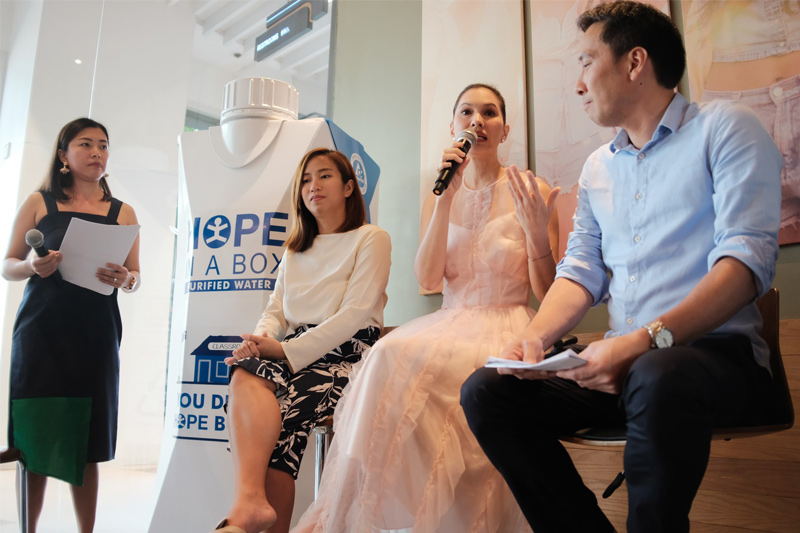 (From right) Nella Lomotan, communities and engagement manager for The Coffee Bean & Tea Leaf Philippines, Nanette Medved-Po, founder of Generation Hope, and John Jose from Tetra Pak Malaysia, Singapore and The Philippines at the event launch, introducing Hope in a Box to Filipino consumers and encouraging them to make more responsbile choices. Released
Catering to today's consumers with busy lifestyles, Hope in a Box comes in Tetra Prisma® Aseptic, an octagonal, prism-shaped carton designed to be more handy and portable.
Seventy-five percent of Tetra Pak cartons are made of paperboard, sourced from the Forest Stewardship Council® (FSC®) certified forests and other controlled sources. The FSC® is an international NGO promoting environmentally appropriate, socially beneficial, and economically viable forest management.* Paperboard is fully recyclable into roofing sheets, panel boards, school benches and other paper-based products.
Partners for sustainability and the future
As the country's first carton-packed drinking water, Hope in a Box serves as a step forward towards drinking water in sustainable packaging. To mark this achievement, HOPE, Coffee Bean & Teal and Tetra Pak, launched it alongside a Christmas Sustainability Fair held at the SM Aura Sky Park last December 9. During the fair, visitors had the chance to visit booths showcasing green initiatives and were encouraged to join special workshops on upcycling, urban gardening and seed segregation.
Hoping to gain momentum in helping make sustainable choices, the three brands will continue their partnership into 2019 wherein people can drop off their used beverage cartons at select The Coffee Bean & Tea Leaf stores for recycling.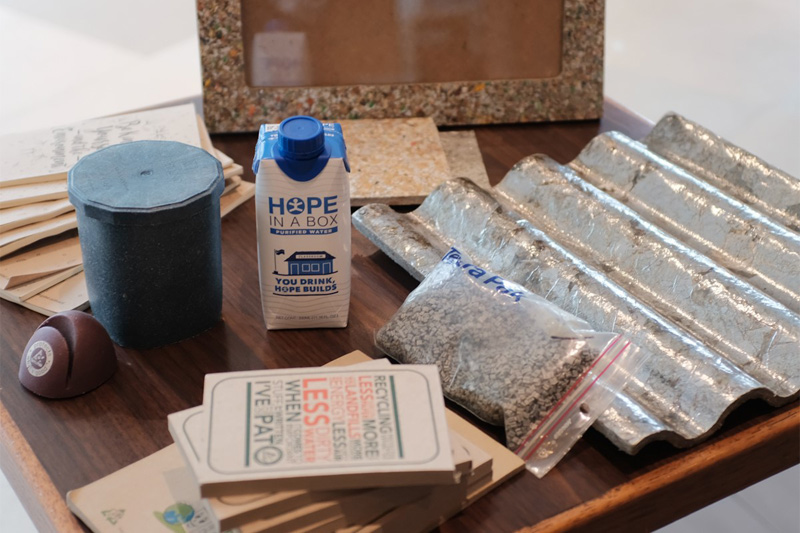 Useful products that can be made from recycled Tetra Pak cartons. Released
Hope in a Box comes in environmentally sound Tetra Pak cartons and is now available in all The Coffee Bean Tea & Leaf branches nationwide. For more details, visit www.generationhope.ph, www.tetrapak.com and www.coffeebean.com.ph.
Follow facebook.com/coffeebeanphilippines, instagram.com/cbtlph and facebook.com/tetrapakphilippines to stay updated on the beverage carton recycling initiative for 2019.
*Tetra Pak's FSC license code is FSC® C014047