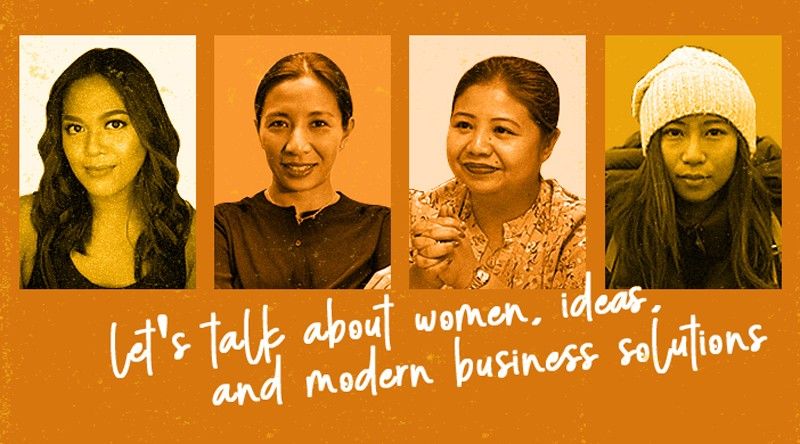 Filipinas are truly disrupting the landscape and are making substantial contributions to the industry.
How women in business are breaking stereotypes
(Philstar.com) - April 13, 2018 - 5:30pm
MANILA, Philippines — To celebrate women in business, KMC Solutions teamed up with thought leaders who exemplify unparalleled passion, tenacity and excellence in their industries. Behind their strong facade are stories of resilience, overcoming pressure, rejection and challenges.
For many women across the globe, the glass ceiling is unquestionably one of the hardest things to deal with at work. But over the years, Filipinas have proven how society's expectations cannot stop them. They are not just capable of smashing the ceiling but also of breaking stereotypes and dominating the business.
"It's a great time to be a woman," says KMC's very own alpha woman as she welcomed guests at their Bonifacio Global City headquarters.
Corporate tax lawyer Amanda Carpo shares her interest in defining the "career woman" of today. Hailing from Ateneo and UP, two of the best universities in the Philippines, she has co-founded KMC Solutions' affiliated companies.
Filipinas are disrupting the landscape and are making substantial contributions to the industry.
As Nicole Castillo-Deato, managing director of Press Play Philippines (Disney-Pixar and Marvel), mentioned in the discussion, the modern Filipina takes her business seriously — from creating new measures to discovering smarter solutions in meeting market demands.
"It's easy to write stories, but it's hard to write great stories," Krista Garcia says.
As content consumption continues to evolve, Garcia finds it vital for women to be more assertive in creating stories.
Nella Lomotan associates this increasing need with the power of visual representation. More than being acknowledged for her passion for photography, Lomotan considers experience as her greatest reward.
"Passion has always been my number 1 drive in everything I do. I travel out of passion. I work hard because I'm passionate about my job. I engage with local community because that's what I'm passionate about it," she says.
Unstoppable, dynamic and driven as ever, the modern Filipina is at the top of her game — and KMC Solutions seeks to provide a platform for women to engage in conversations and cultivate their ideas.
To boost the startup culture in the country, KMC Solutions recently announced its "Space for the Ingenious" campaign — a free access to co-working space and mentorship for startups and entrepreneurs within Metro Manila who are looking to pursue groundbreaking causes in fintech, medtech, SaaS, mobile, wellness/health tech, e-commerce and much more.
For more details and entry submission, visit http://info.kmc.solutions/free-coworking-space-startup-ph.