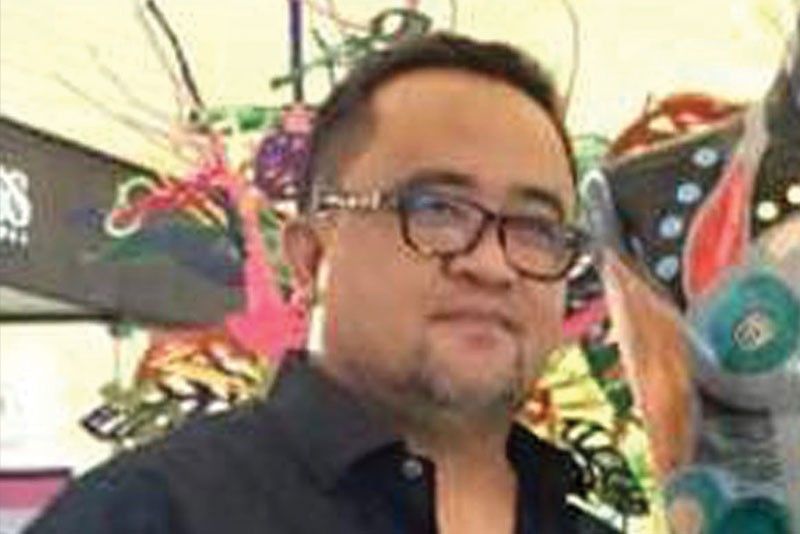 Monnar and his moveable feast
Cid Reyes
(The Philippine Star) - June 11, 2018 - 12:00am
MANILA, Philippines — If you are lucky enough to have lived in Paris as a young man, then wherever you go for the rest of your life, it stays with you, for Paris is a moveable feast." So wrote Ernest Hemingway in his book A Moveable Feast. This was the memoir that Hemingway wrote about his life in Paris in the 1920s, a series of reminiscences on the City of Light. After the Paris attacks, it was reported that sales of the book surged. The title given in the French translation was "Paris est une fete." Or: Paris is a party!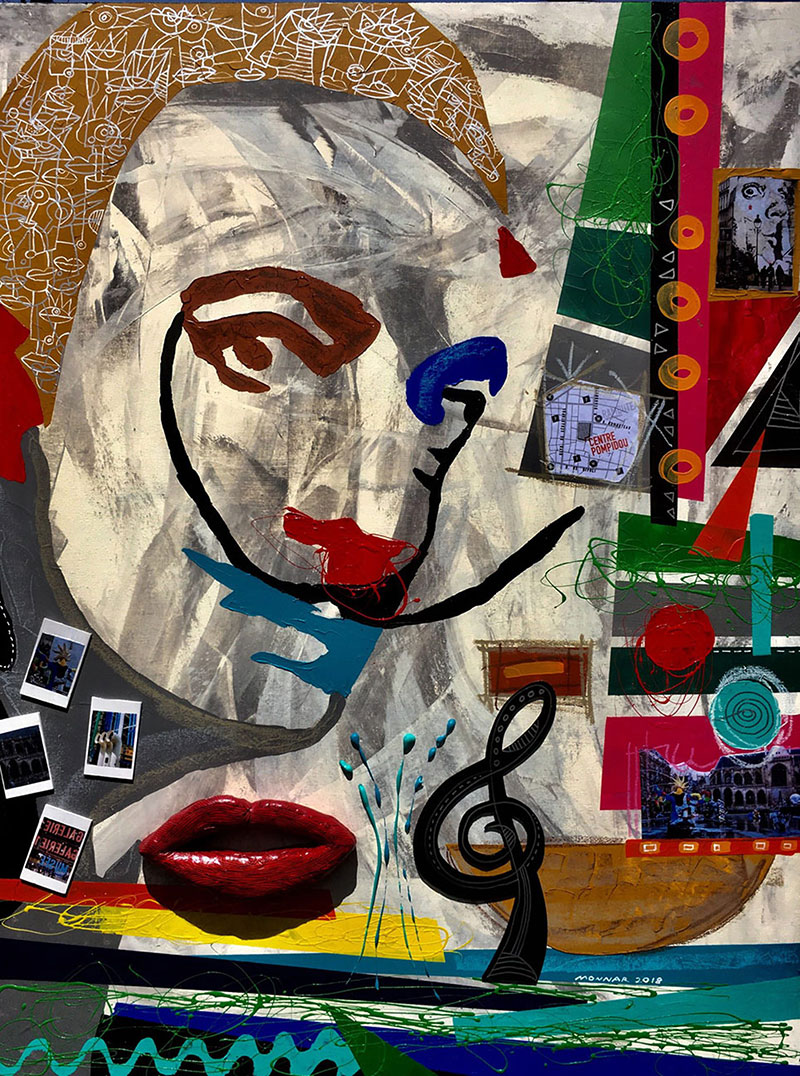 "The Stravinsky Fountain" by Monnar
Descending on Paris in the 21st century — last year, in fact, for his solo exhibition — Monnar, together with his wife Che, his gallerist Ron de Castro and wife Bambi, and his father, eminent artist Manuel Baldemor, discovered for himself the unique, life-changing experience of immersing oneself in the life of the city.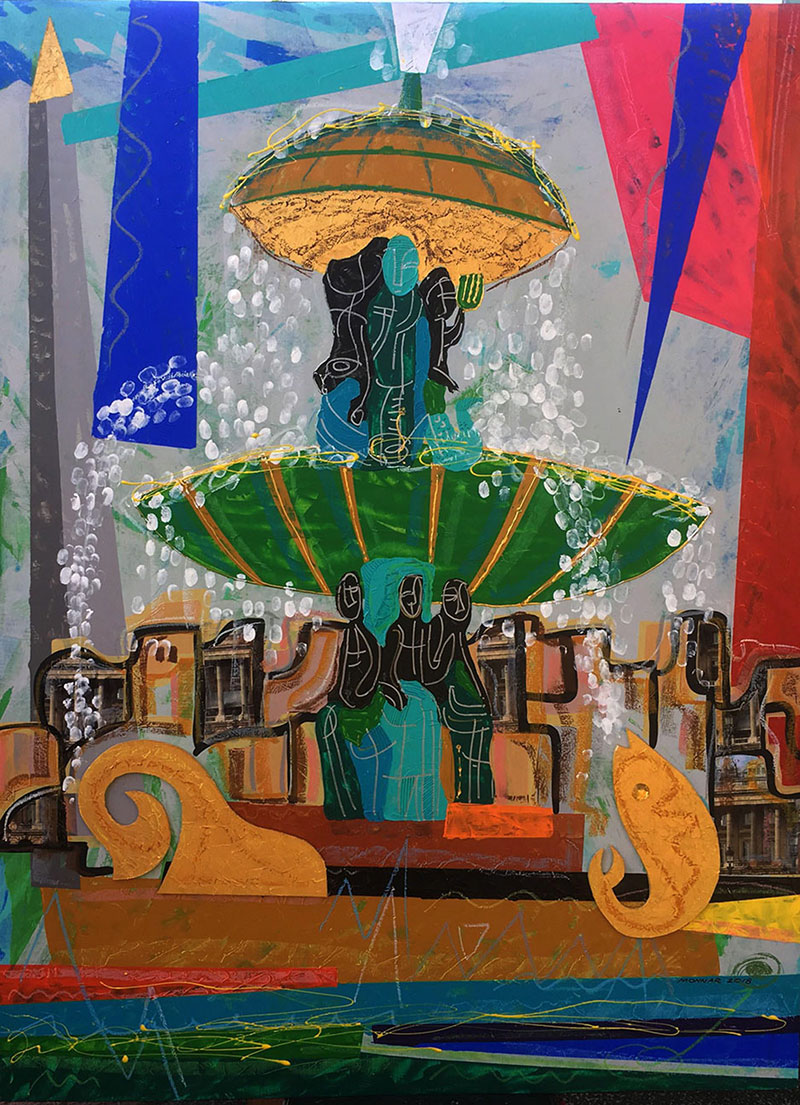 "Fontaine Place de la Concorde"
Monnar's exhibition focused on the journey of the Overseas Filipino Workers (OFWs) and in Monnar's evolving style — a conflation of a species of surrealism and symbolism, propelled by long meandering lines — the artist created a visual suite of the Filipino as a migrant worker, illuminating their sorrows as well as achievements, from whence emerge the OFW's distinctive character.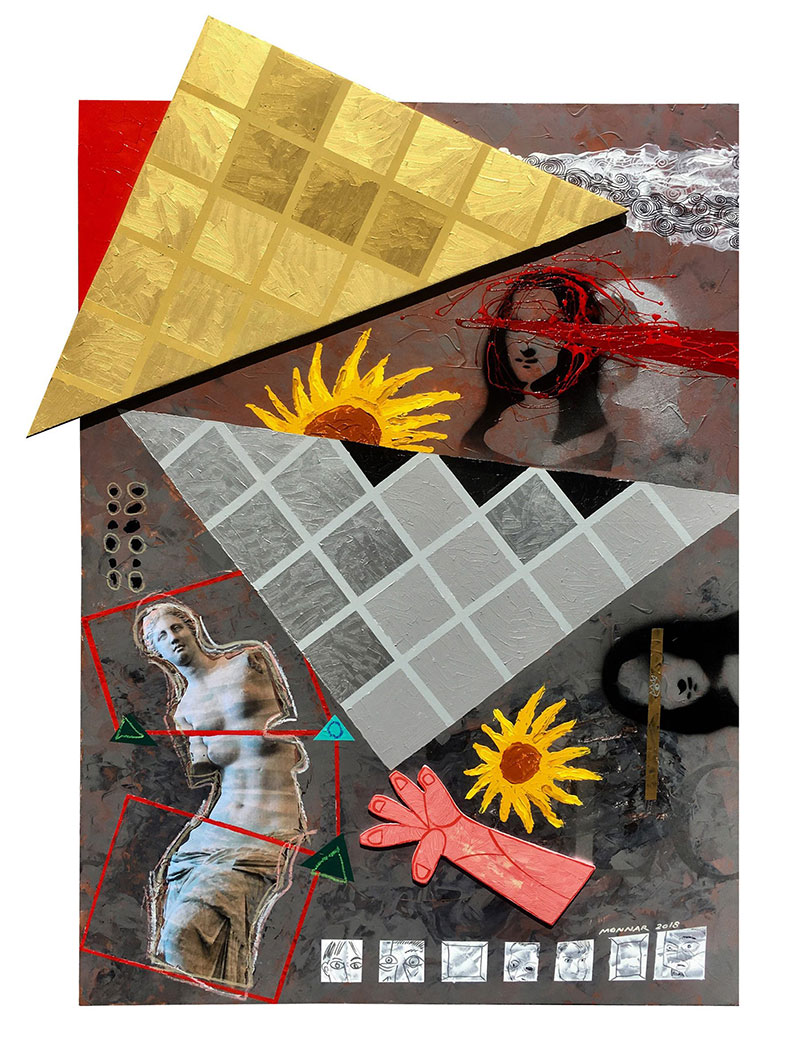 "Louvre Museum"
Monnar had his fill of a visual feast in the city that has attracted as many immigrant artists, from various parts of the globe, whose visions, propelled by the Industrial Age, would eventually lead to the birth of Modern Art. Coming back home to Manila, Monnar unpacks a fresh batch of artworks, brimming with all the good cheer of one who has tasted a surfeit of beauty and history, and stamped with his emerging brand of linear and chromatic brio. To be sure, these works would be the visual equivalent of travel writing, with the clear and obvious difference that the images should speak for themselves.
"Love-lock Bridge"
At the outset, Monnar was determined to avoid the exhausted sight of the Eiffel Tower. Indeed, there would be enough familiar landmarks that would define and capture the memories of Paris. Fresher in his views, now captured on canvas and paper, are his take on the Louvre, the Musee Picasso, the Pompidou, the Arc de Triomphe, and the Sacre-Coeur Cathedral. Compositionally, their images have been constructed from the concept of collage — recalling those of Matisse — mingling fragments of details that conspire to restore the moment of the actual experience, arousing the immediate pleasure and excitement that take effect only in the mind through the heart and eye. Indeed the relish and delight can be likened to re-reading a favorite poem or story. Paris is thus found nesting in these new works of Monnar.