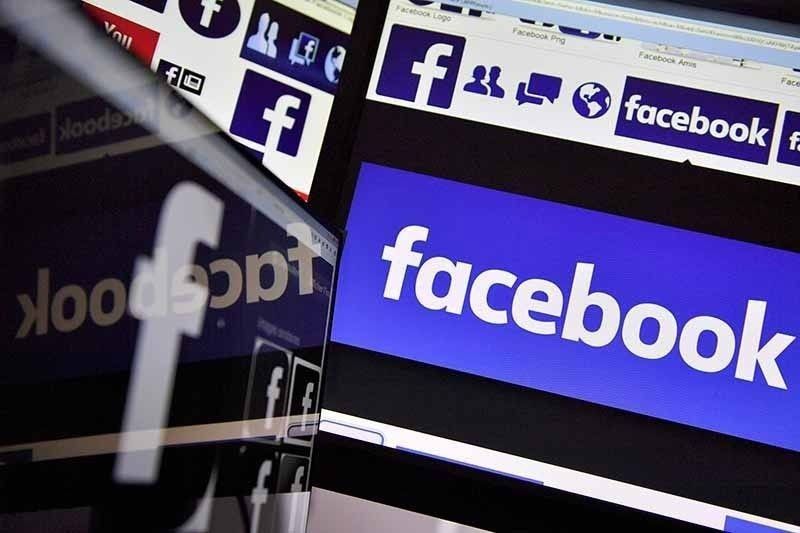 Facebook said it has tapped AI systems to address pandemic-related challenges, such as people trying to exploit the crisis for financial gain.
AFP Photo
Facebook uses AI to detect COVID misinformation
MANILA, Philippines — Social media giant Facebook has strengthened the use of artificial intelligence (AI) to detect misinformation about the coronavirus disease 2019 (COVID-19).
The company, in a report written by a team of researchers, said it has already put warning labels on about 50 million pieces of COVID-related content, based on 7,500 articles rated as false by its independent fact-checkers.
Under the platform's guidelines, content tagged as false by independent fact-checkers would be reduced in distribution and would show warning labels when people try to view them.
Since the start of the pandemic, false claims or conspiracy theories flagged by global health organizations and local health authorities that could cause harm to people who believe them have been taken down from the platform.
"We are doing this as an extension of our existing policies to remove content that could cause physical harm. We're focusing on claims that are designed to discourage treatment or taking appropriate precautions," Facebook's head of health Kang-xing Jin said in an earlier statement.
"This includes claims related to false cures or prevention methods – like drinking bleach cures the coronavirus – or claims that create confusion about health resources that are available. We will also block or restrict hashtags used to spread misinformation on Instagram, and are conducting proactive sweeps to find and remove as much of this content as we can," he added.
In its latest report, Facebook said AI is crucial in addressing misinformation as the same piece of content may appear on the platform multiple times, sometimes in formats that are hard to distinguish from legitimate reporting.
"AI is a crucial tool to address these challenges and prevent the spread of misinformation, because it allows us to leverage and scale the work of the independent fact-checkers who review content on our services," read the report released on Tuesday.
"Since the pandemic began, we've used our current AI systems and deployed new ones to take COVID-19-related material our fact-checking partners have flagged as misinformation and then detect copies when someone tries to share them," it added.
Facebook said it has tapped AI systems to address pandemic-related challenges, such as people trying to exploit the crisis for financial gain.
Since March 1, the company said it removed more than 2.5 million pieces of content for the sale of items it temporarily banned from its platforms, including masks, hand sanitizers, surface disinfecting wipes and COVID-19 test kits.
"We have built new computer vision classifiers to help enforce our temporary ban of ads and commerce listings for medical face masks and other products," said Facebook.
"Because people sometimes modify their ads for these products to try to sneak them past our systems, we are also using local feature-based instance matching to find these instances of manipulated media at scale," it added.
Facebook head of trust and integrity Rob Leathern earlier said the temporary ban on the sale of some items is a step they have taken to help protect against inflated prices and predatory behavior that they are seeing on the platform.
Most searched
Meanwhile, Google Philippines said coronavirus is the fifth most searched term in the Philippines last month behind YouTube, Facebook, Translate and MP3.
In a statement, it said search interest for the pandemic surged to a new high across the country last month.
The region with the highest search interest for coronavirus last month is in Central Visayas, followed by Eastern Visayas and Caraga.
Also trending in searches was the Department of Social Welfare and Development, which was tasked to lead the distribution of the emergency cash aid to poor households.
Google also noted an increase in searches for various recipes among Filipino users.