'Philippines largest recipient of US military aid'
September 10, 2018 | 12:00am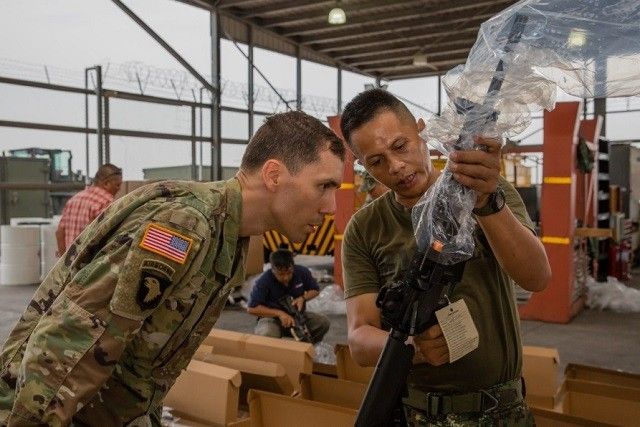 MANILA, Philippines — The Philippines is the largest recipient of American military assistance in the region valued at over P15 billion for the past three years, the United States embassy in Manila said following the Philippine government's announcement of plans to procure arms and weapons from outside the US.
"We support the Armed Forces of the Philippines (AFP)'s modernization goals through a variety of programs and initiatives," US embassy spokesperson Molly Koscina said in an email to The STAR on Saturday.
The relationship of the US with the Philippines, according to Koscina, is one of its most enduring in the Indo-Pacific region.
"In the past few years the US has delivered millions of dollars of planes, ships, armored vehicles and small arms to the Philippines, while also training side by side with our Filipino allies," she said.
US grants funded the delivery of military equipment to the AFP, which included the raven tactical unmanned aerial vehicle system worth P60 million ($1.2 million) which was turned over to the Philippines in January 2017 and was first tested by the AFP during the Balikatan, then used in Marawi; 200 Glock pistols, 300 M4 carbines, 100 grenade launchers, individual operator gear and four mini-guns to be mounted in helicopters, totaling P250 million ($5 million) in May 2017; 25 combat rubber raiding craft and 30 outboard motors also in May 2017 and worth P250 million ($5 million) to support the Philippine Marine Corps.' counterterror efforts; and two C-208 Cessna aircraft intelligence, surveillance and reconnaissance (ISR) platforms worth P1.6 billion ($33 million), including the cost of extra equipment and training, for the Philippine Air Force, among other initiatives.