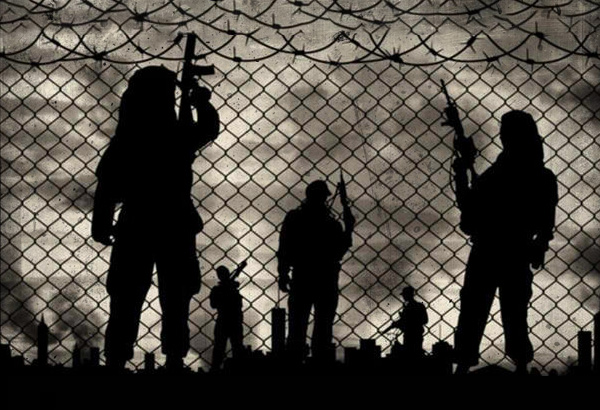 The Abu Sayyaf group is notorious for kidnappings, beheadings and deadly bombings. File photo
Abu Sayyaf beheads 2 Vietnamese hostages
ZAMBOANGA CITY, Philippines — The Abu Sayyaf group beheaded Wednesday two kidnapped Vietnamese sailors in the hinterland of Basilan, according to security officials.
The decapitated bodies were discovered by villagers about 5:40 a.m. in Barangay Tumahubong, Sumisip town, said Col. Juvymax Uy, commander of Joint Task Force Basilan (JTFB).
Uy said the remains were later identified to be that of Hoang Trung Thong and Hoang Va Hai. They were among the six kidnapped crew members of M/V Royal 16 cargo hijacked by the Abu Sayyaf militants last Nov. 11, 2016 off Sibago Island, Basilan province.
"The remains were discovered by the local populace who immediately alerted the authorities," Uy said.
Uy said the cadavers would undergo forensic examinations while they coordinate with the Vietnamese government through its embassy in Manila.
The military official said police and military troops in the area are trying to get further details about the incident.
Western Mindanao Command chief Lt. Gen. Carlito Galvez Jr. said they condemned the barbaric acts of the Abu Sayyaf group against its helpless victims.
"For months now, many sectors in the society, including the military and police exhausted all efforts to rescue these kidnap victims who are still in the hands of the Abu Sayyaf group," Galvez said.
Galvez said Wesmincom sympathizes with the family and friends of the slain victims and vows to serve justice for their death.
The military have yet to rescue the three other Vietnamese sailors seized by the Abu Sayyaf. The victims still held in captivity include Pham Minh Tuan, Do Trung Hieu and Tran Khac Dung.
Last month, operating troops of the JTFB rescued Vietnamese kidnap victim Hoang Vo, 28, in the vicinity of Sitio Kumonal, Sampinit Complex, Sumisip.
At least six other Vietnamese sailors were also abducted since last February in Sulu by a separate Abu Sayyaf faction.
The victims were crew members of M/V Giang Hai which was hijacked some 17 nautical miles off Pearl Bank and near the vicinity of Taganak Island. They were brought to Sulu as captives.