Eddie Gutierrez gives tearful eulogy for longtime screen partner Susan Roces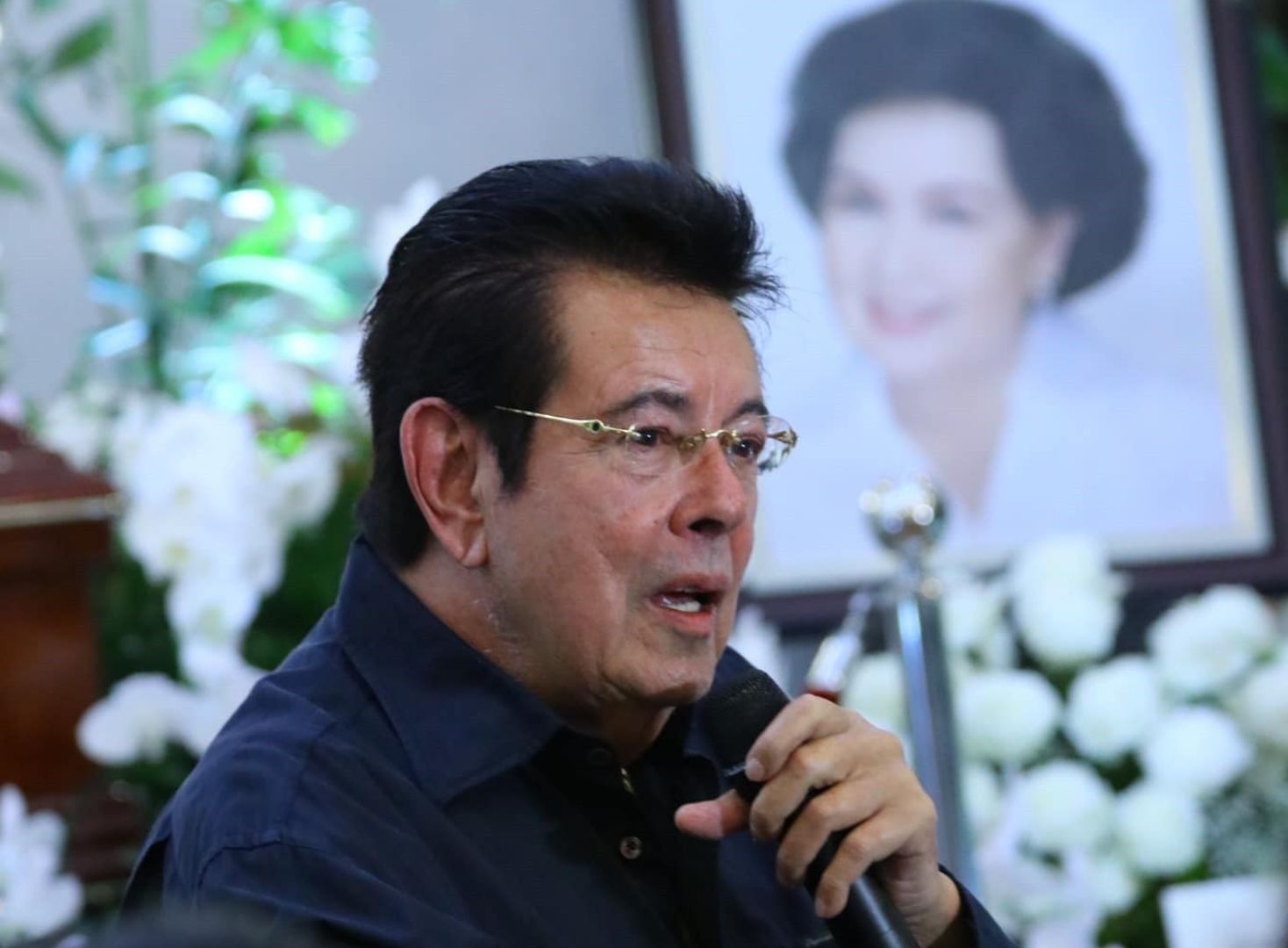 MANILA, Philippines — Veteran actor Eddie Gutierrez could not help from being emotional as he spoke a few words at the wake of fellow actress Susan Roces, who passed away on May 20.
Eddie recounted Susan's 80th birthday when he noticed she was sad all of a sudden upon remembering their deceased colleagues. When he departed, the actress told him to take care, and he responded with "Ikaw din, take care. Mahal na mahal kita, Susan."
Through tears he continued, "Ikaw din sabi niya, 'Mahal kita.'"
Another memory he shared was when he and Susan met the King of Rock n' Roll Elvis Presley while they were shooting in Las Vegas, United States.
RELATED: Tributes pour in for 'Queen of Philippine Movies' Susan Roces
Eddie said that it was Susan who was adamant on waiting to talk to Elvis, where they joked about their film "Eddie Loves Susie."
Just as they were about to be pictured by Elvis' photographer, Eddie said Susan moved so that she would stand beside the singer; and when they returned to the Philippines, Susan gifted the sole copy to Eddie complete with a frame.
"I miss you. You will always be a part of my life. See you in heaven. Bye," Eddie ended his eulogy.
Susan Roces was given the name the "Queen of Philippine Movies" after becoming a leading lady during the '50s and '60s. She was recently on the long-running television show "Ang Probinsyano," a remake of the film starring her late husband Fernando Poe Jr. — whom she was laid to rest beside.
RELATED: Susan Roces now 'forever' with FPJ