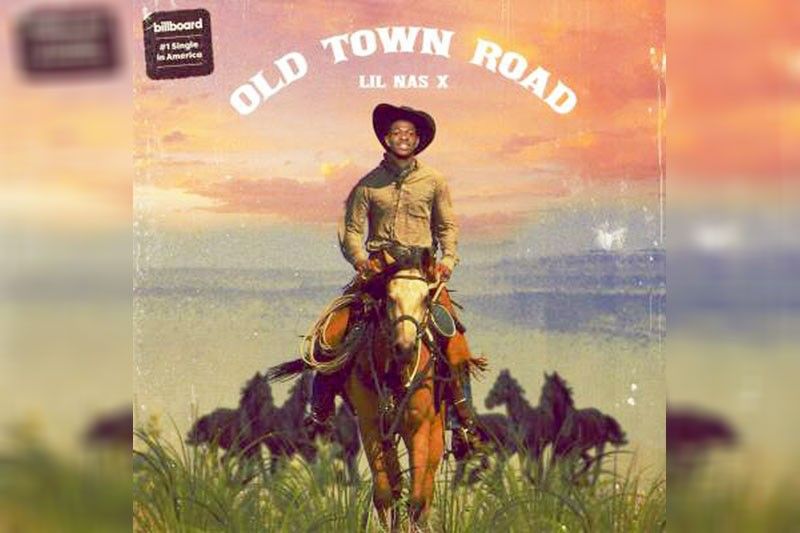 Lil Nas X's infectious country and hiphop tune is No. 1 in countries such as the United Kingdom, Australia, Canada, Denmark, Ireland and the US
Old Town Road is biggest seller of 2019
The single Old Town Road, Lil Nas X's collaboration with country music star Billy Ray Cyrus, is the biggest-selling record of 2019 in the U.S. of A. The song has already sold a whopping 8.7 million song units, starting from Jan. 2, 2019 up to Jan. 2, 2020. This is according to the Rolling Stone Top 100 Songs Chart, which uses data from Alpha Data that ranks the most popular songs in streams and sales.
After its viral popularity sent Old Town Road to the top of the hit charts, the infectious mix of country and hip-hop tune made No. 1 in the United Kingdom, Australia, Canada, Denmark, Ireland and many other countries including the U.S.A. The song spent a record breaking 19 weeks in the No. 1 slot of Billboard's Hot 100. Because of this, all of Lil Nas X other releases also started to sell big. As of this writing, all of his songs have already been streamed 2.3 billion times all over the world. That is a tremendous lot of streaming everywhere.
Expect those numbers to jack up again soon with the results of the upcoming Grammy Awards. You see Lil Nas X is now probably on tenterhooks over what will happen to him at the Grammys on Jan. 26. He is up for six trophies, Record of the Year, Best Music Video and Best Pop Performance by a Duo for Old Town Road, Best Rap/Sung Performance for his single Panini, Album of the Year for his EP 7, and for himself, a Best New Artist nomination. Bringing home a trophy or two will surely boost his sales again.
So this piece of news came at just the right time to ease all the tension that the 20-year-old, genre-bending rapper is experiencing. He already has a shelf full of Old Town Road wins like Song of the Year from the MTV Video Music Awards, a Favorite Hip-Hop Song from the American Music Awards, a Choice Song from Teen Choice and a Breakthrough Artist from the Streamy. Why even the Country Music Association conferred him with an Event of the Year trophy. That was country music eating crow for kicking Old Town Road out of the country charts because it does not sound country enough.
But up next is the Grammys, the most coveted award for all music artists. Lil Nas X must really be excited. Not only because of the awards that he might be able to take home but also because of how everybody watching will react to what he is going to wear. Lil Nas X is now something of a fashion plate and his wardrobe also makes the news. That also means that his signature line of outfits for Wrangler is a consistent big seller.
Lil Nas X, the kid who was sleeping on the floor in his sister's pad had become a star and it is all because he dared to be himself. Remember, he chose to come out as gay while his song was No. 1 and he won acceptance. As for his music, Lil Nas X did not conform to existing forms. He stood up for what he wanted to do and I am so glad he did not allow himself to be pigeon-holed inside what the experts or the elders believed was right.
The other songs that made the RS Top 100 Songs Chart are Sunflower by Swae Lee and Post Malone 6.3M; Wow by Post Malone, 5.1M; 7 Rings by Ariana Grande, 4.9M; bad guy by Billie Eilish, 4.7M; Truth Hurts by Lizzo, 4.5M; Middle Child by J. Cole, 4.2M; Without Me by Halsey, 3.9M; Going Bad by Meek Mill featuring Drake, 3.6M; Talk by Khalid, 3.5M.
No Guidance by Chris Brown featuring Drake, 3.4M; Suge by DaBaby, 3.3M; Ransom by Lil Tecca, 3.3M; Sucker by the Jonas Brothers, 3.2M; Señorita by Shawn Mendes and Camila Cabello, 3.2M; Someone You Loved by Lewis Capaldi, 3.1M; Sicko Mode by Travis Scott, 3M; and tied in No. 20 with 2.9M streams and sales are thank u, next by Ariana Grande; Shallow by Lady Gaga and Bradley Cooper; Drip Too Hard by Lil Baby Gunn; and Better by Khalid.