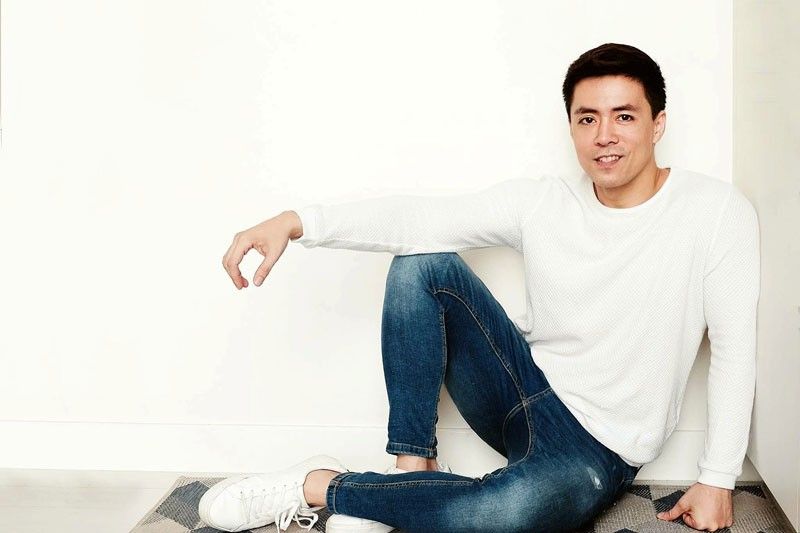 Lance Raymundo has given the old Christmas favorite a funky electropop arrangement kids can also dance to
I spoke too soon. I wrote that it was looking like another year bereft of new Christmas songs by Pinoy artists only a few days ago. Then I turned my attention elsewhere for a while and returned to find a truly grand harvest of new Christmas singles and all of them featuring Pinoy talents. So I say make way for new Christmas music and enjoy this audio feast.
Lance Raymundo was busy promoting his new single Sana when he felt the cold but loaded with anticipation touch of the Christmas weather. So he thought, it would be really nice to set Sana aside for a while and record a Christmas song. Raymundo's choice is no other but Silent Night, the very old Yuletide tune that was born in the St. Nicolas Church in Oberndorf in Austria way back in 1818.
Silent Night was composed by the school teacher Franz Xaver Guber from a poem written by his best friend, the minister Joseph Mohr. Legend says that mice feasted on the stops of the church organ and the repairman had not arrived by Dec. 24. Rather than have Christmas Eve service without any music, Gruber sang his own composition Silent Night with Mohr playing the guitar. The song turned out to be one of the most beautiful and most loved of Christmas carols.
Since Silent Night has already proven itself to be truly timeless, Raymundo thought he would take the notch up even higher and present Silent Night as a hip and very current tune. You can now check out his new version on YouTube. Raymundo has given the old favorite a funky electropop arrangement kids can now dance, too, and to the credit of Gruber and Mohr, the new version works very well. You can now include Raymundo's version in your Holiday party playlist.
And note that Raymundo's Christmas celebration this year does not begin and end with his upbeat Silent Night. He even shot a video that is loaded with Christmas symbols, like a comet or falling star or like three wise men bringing gifts, but now of music, athletics, friendship and love. Watch and find out what the other Christmas symbols are in his Silent Night video.
Now, music lovers spent a lot of time listening to hugot love songs by Pinoy bands this year, like Hindi Tayo Puede by The Juans and Kahit Ayaw Mo Na by This Band. Therefore, I have a feeling they would also like a romantic Christmas celebration complete with a sweet, hugot-filled song by a band. Luckily, I just found the tune for you and I believe it will become a very big hit.
Titled Alas Dose, it has an old-fashioned music vibe made for slow dancing and it talks about all the accoutrements of a romantic Christmas Eve, Filipino style. You know, like going to the Mass and being together when the clock strikes at midnight, etc., etc. Alas Dose is an original by the very young, they are kids just out of high school, and very talented Baguio-based band named Cup Of Joe.
Ben Adams, the lead singer of the popular boy band A1, sings a new Christmas song titled This Is Christmas and he is joined by our own Morissette. Nobody is saying Morissette who? anymore. Everybody knows her to be the controversial singer behind that famous walk-out incident at the Music Museum last week. Nothing controversial about her singing though. She sounds fantastic and acquits herself very well singing this R&B track that Adams composed and produced himself. With the same happy and festive mood, This Is Christmas would sound just right alongside Mariah Carey's All I Want For Christmas Is You.
Also putting a romantic spin to this year's Yuletide celebration are DJ, singer and songwriter Cholo dela Cruz, who is joined by the lovely singer and actress Nicole Omillo. Dela Cruz's take is about ex-lovers dreaming of a second chance and how wonderful it would be if that lost love returns to stay forever come Christmastime. Title is Pasko'y Pwedeng Balikan.
TFTI, composed of Guji Lorenzana, RJ dela Fuente and Janjay Coquilla, sees no need for new Christmas music for their new single release. They have taken another old, much-loved carol, O Holy Night, and given it an R&B, a cappella arrangement. And it sounds really good.