A new fantastic point of view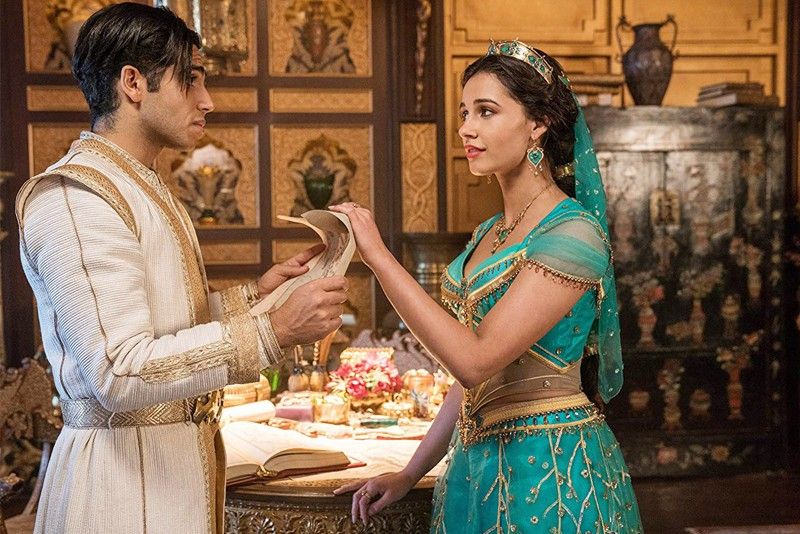 Film review: Aladdin
MANILA, Philippines — After the rather lackluster Aladdin trailer, I have to admit I approached this live action musical comedy film with some trepidation. For me, Robin Williams voicing the Genie was the absolute benchmark, and it was sacrilegious to even think of attempting a remake. But I now have to admit that this is, in fact, a precious reboot that can stand on its own two feet (or soar on its own carpet); and with Guy Ritchie directing and co-writing with John August, they've managed to create something that dazzles and surprises in equal measures.
Rather than sticking to the source material and trying to be faithful, frame by frame, this Aladdin was allowed by Disney to retain the gist of the story, but mark out its own territory. A fairy tale at heart, the live action reboot now has added on themes of women empowerment, and is imparting great lessons of value formation. Personally, I feel it's one of the better executed Disney live action remakes of the last few years; far better than Dumbo, or even Beauty and the Beast.
There's not much to say about the plot of this film. It's the classic street rat/orphan/vagabond who aspires to fall in love with the princess of the realm, and gets the opportunity when he's recruited to steal the magic lamp where the genie resides. It's how new strands in the narrative are developed that make this a constant surprise. There's the aforementioned women empowerment theme, how we've expanded on understanding Jafar and his motives, and the introduction of a handmaiden to Princess Jasmine leads to a love interest for a certain bluesy character.
What I especially liked with this Aladdin is how Disney trusted the material and went with relative unknowns for the title role and Jasmine. Our Aladdin is Mena Massoud, who was born in Cairo but grew up in Canada, while British actress and singer Naomi Scott takes on Jasmine, and is most impressive singing the Speechless song — which I predict will be the next Big Thing in minus one's, and every prospective belter's audition song. Thankfully, Will Smith doesn't just try and replicate the manic, out-of-this-world Genie that Robin voiced in the animation classic. He charts his own version of Genie, and while I can't say it'll make us forget Robin, it makes its own mark. Marwan Kensari as Jafar is the other standout in the cast.
If I had to nitpick on the film, it would be how the CGI isn't as consistent as it should be. And if we're talking uneven, Mena does take time to warm up to as Aladdin. It's Naomi as Jasmine that's the big revelation in this Aladdin, and with her participation in the Charlie's Angels reboot, she just may be one of the brighter stars of tomorrow.
As Disney embarked on these live action remakes of their animated gems, I've often wondered what the kids of today would take away as their entry point or introduction to these films — the animated version we know and/or grew up with, or as intended by Disney, these live action reboots. Naturally, we of age will be biased, and think the animated originals can't be replaced, but this Aladdin does make a case for how these live action films create their own magic.