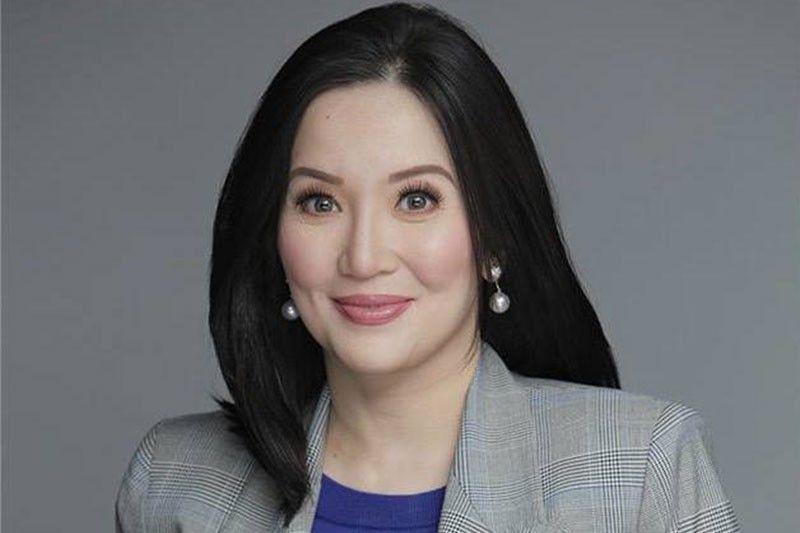 "Gretchen may dislike me now, but she campaigned for my mom against the Marcoses," Kris Aquino said.
File photo
Kris shrugs off Gretchen Barreto comment on ex-business partner's case
MANILA, Philippines — "Queen of All Media" Kris Aquino responded to actress Gretchen Barretto on Instagram when the latter shared her thoughts and sided with Kris' embattled former business partner Nicko Falcis.
Gretchen posted on her Instagram account that she "feels" for Nicko after reading an article on Kris' alleged death threats to her ex-business partner.
"I feel for Mr. Nicko Falcis after reading this article. I salute him for his courage to speak the truth, fight for his family name an reputation inspite of the threat to his life. No to bullies!!!! STOP POWER TRIPPING," Gretchen wrote.
When a netizen asked Kris for her opinion on the matter, she said she chooses to remember when Gretchen supported her mother Cory Aquino against the Marcoses.
"In this issue, I shall choose to look back on the year 1986. Gretchen may dislike me now, but she campaigned for my mom against the Marcoses. Dedma na sa pagtingin niya sa akin," Kris said.
"I have stated this time and again — I can look beyond insults against me because it's part of the territory. But if my mother was treated with respect and my sons weren't hurt — I am chill. So if I can chill, maybe all of you should be too?" she added.
Last November, Kris filed complaints on qualified theft against Nicko. He faces charges for 44 counts of qualified theft under Article 310 in relation to Articles 308 and 309 of the Revised Penal Code and for violation of the Access Devices Regulation Act of 1998.
Nicko already filed his counter-affidavit before the Office of the City Prosecutor in Manila saying the qualified theft complaint filed by Kris is "false, baseless and malicious."
In his recent statement, Nicko backed his brother Jesus' November 2018 statement saying Kris supposedly threatened Nicko's life.