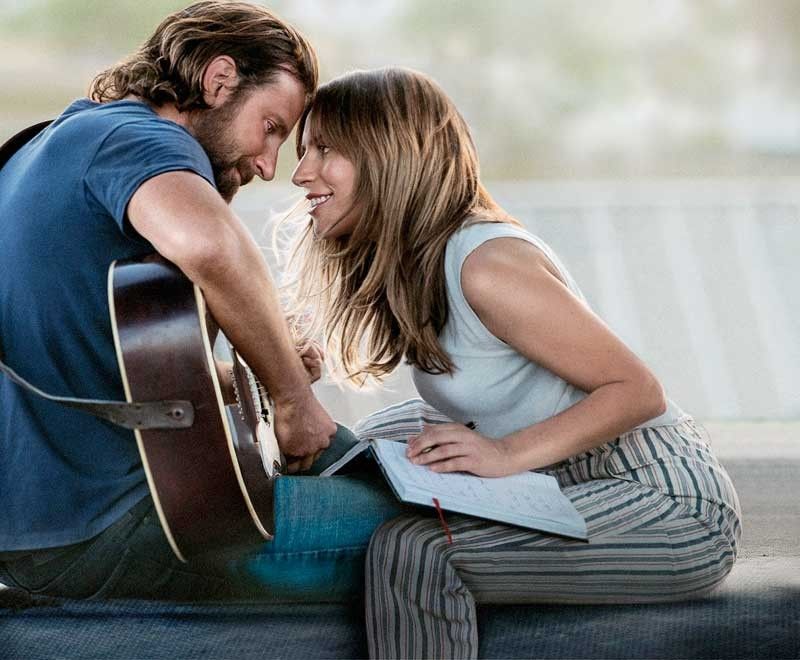 The film stars Bradley Cooper and Lady Gaga
Lady Gaga is such a delight in A Star is Born. Of course, she is. I have learned not to be surprised by Lady Gaga anymore. Truth to tell, she has become a tad predictable these days. That means coming out great in everything she takes on.
The Gaga was a daring surprise 10 years ago for her rallying anthem about being Born This Way or as the fresh meat-cocooned Fame Monster. She initially seemed like a Madonna wannabe, prone to shaking up established mores but with talent and definitely with a voice to match.
Then she came out as this countess in the TV series American Horror Story: Hotel. Why, the Gaga acts, too, and she even won a Golden Globe for Best Actress in a Mini Series. I knew then that it will not be long before she tries the movies. But how? I wondered.
Then she got busy singing duets from the Great American Songbook with Tony Bennett. Gaga and the standards? And she was amazing. She was in such excellent form retelling those old standards that I wanted to stop the Gaga clock and just keep her in that mold.
I do not recall which one came first, the country-tinged album Joanne or the appearance at the Academy Awards singing selections from the musical The Sound of Music as a tribute to star Julie Andrews. But no matter. Gaga effortlessly aced everything again.
She was fantastic at the Oscars, her famous vocals in classical mode. And that album Joanne, it was no Born This Way, but it was Gaga's best up to that time as a singer and songwriter. Truth to tell, I thought she sounded like she had this natural affinity for country rock music and should explore the genre more.
A year or two later, Gaga is now up there on the big screen in A Star is Born, singing country rockers while falling in love with a country rocking geezer who can sing and play the guitar and looks remarkably like actor Bradley Cooper. It is Cooper and they are electric together.
A Star Is Born tells the story of Jackson Maine, this booze and pills addled rock star on the way down who falls in love with Ally Campana, a young singer on the way up whom he discovered. It is a beloved Hollywood chestnut that has been done to iconic results before. Janet Gaynor and Fredric March in 1937, Judy Garland and James Mason in 1954 and Barbra Streisand and Kris Kristofferson in 1976. It was Streisand who changed the protagonists from actors to singers.
Cooper was the guy I hated in the Alias TV series and was one of the madcap Hangover guys. But he did mature into a very good actor in films like American Sniper, American Hustle and Silver Linings Playbook. Now he is the lead actor, director and co-writer of A Star is Born and I say that Lady Gaga is not the only star born of this picture. So is Cooper.
I honestly wonder how Cooper came to choose A Star Is Born for his directorial debut. But he did right. He turned a hackneyed tale into something new and exciting. His pairing with Gaga, who turned out to be an instinctive actress, his superb understanding of the charming excesses of romantic drama and the transporting new music resulted in cinema magic that has not been felt in a long time.
Cooper, Gaga and musical director Lukas Nelson got some of the biggest selling songwriters of today to work on the film's great soundtrack. Gems have already surfaced. Maybe It's Time, a quiet tune of anticipation by Maine, Ally's plea in Always Remember Us This Way and her heartbreaking finale song I'll Never Love Again are sure to find their way up the hit charts soon. In fact, one of them, Shallow, is already on its way there.
Shallow is that earworm of a love theme that admits "We're far from the shallows now." They are indeed. The fearless Cooper and Gaga dared to jump into dangerous waters with A Star is Born. It was such a joy to find out that they are strong, graceful swimmers who can guide us through this sweet journey into one enchanting heartbreak.