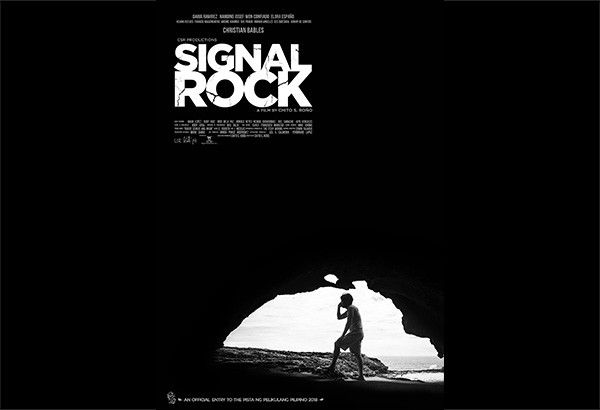 Official poster for 'Signal Rock'
SM Cinemas/Released
Chito Roño movie now Philippines' official entry for Oscars 2019
MANILA, Philippines — Filipino director Chito Roño's movie "Signal Rock," starring Christian Bables, is now officially the Philippines' entry to the Foreign Language Film category of the 91st Academy Awards.
"'When a family is in trouble, one rescues the other.' Congratulations SIGNAL ROCK for being chosen as the official representative of the Philippines for the Foreign Language film nomination for OSCARS' / The Academy Awards!" Film Academy of the Philippines wrote on its Twitter account.
The movie's distributor, Regal Entertainment, also posted the news confirming the film's entry.
"Congratulations! Chito S. Rono's Signal Rock, starring Christian Bables, is the Philippines' entry to Oscars 2019 Foreign Language Film category," Regal Entertainment posted on Facebook.
Produced by CSR Productions and distributed by Regal Entertainment as the official entry to the Pista ng Pelikulang Pilipino, "Signal Rock" is based on a true story set in the 1990s.
Small town secrets are unearthed in "Signal Rock" when Intoy (Bables) tries to help his embattled sister abroad win a child custody case.
Christian also shared the different congratulatory messages for the film on his Twitter account.
Thank you so much, @filmacademyphil ???????????????????????? https://t.co/11T8KAw0Bb

— Christian Bables (@IamChrisBables) September 26, 2018
The Philippines has been sending entries since the 1950s, but has not yet won at the Foreign Language Film category of the Academy Awards.
Related video: Pista ng Pelikulang Pilipino 2018
— Video by Kat Leandicho