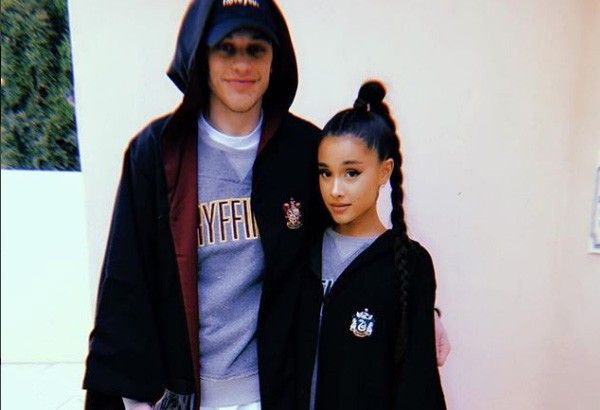 Ariana Grande and Pete Davidson in identical Harry Potter costumes.
Screenshot from Instagram/Pete Davidson
After few weeks of dating, Ariana Grande, Pete Davidson now engaged
MANILA, Philippines — Only after a few weeks of dating, international pop superstar Ariana Grande is now engaged with actor and comedian Pete Davidson.
Arianna confirmed the engagement rumor reported throughout US media through her replies on her fans' tweets on Twitter.
Netizen @SlothsForAri tweeted "i'm just so happy that ariana is finally in a happy stable healthy place in her life i wish her so so so so much more happiness and love always she truly deserves it," to which Ariana replied, "I love you."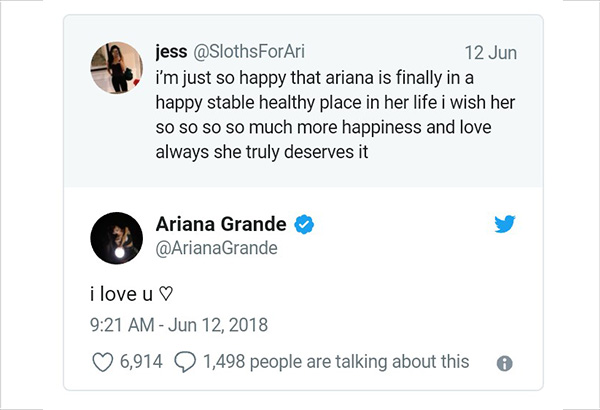 Screenshot from Twitter by Philstar.com/Jan Milo Severo
User @xsweetdrops tweeted "I hope he knows he is MARRYING US AS WELL," which the pop star replied "HAHAHAHAHAHH HES BEEN BRIEFED."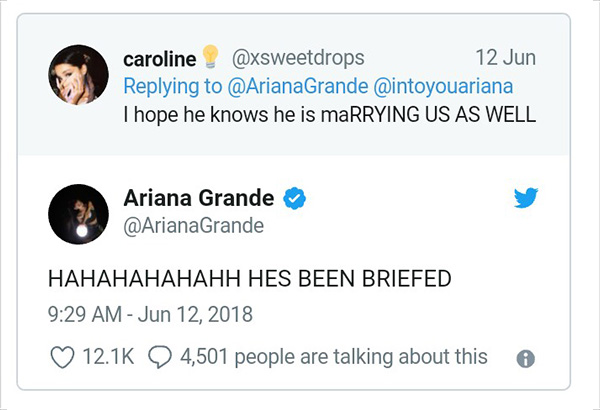 Screenshot from Twitter by Philstar.com/Jan Milo Severo
Another fan, @rightheresus, tweeted: "i always will love u more and that's the indisputable tea for today mrs.davidson," then Ariana replied, "crying."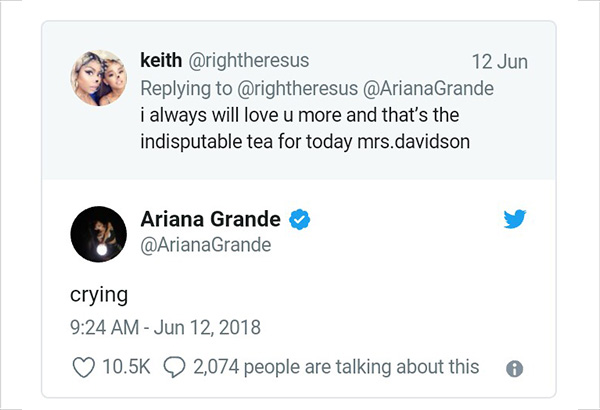 Screenshot from Twitter by Philstar.com/Jan Milo Severo
Reports said the couple are "perfect fit for each other" but many did not expect them to tie the knot right away. "They are not rushing to get married. Their friends are really excited and supportive."
Ariana and Pete were first reported to be dating on May 21. Since their romance went public, it did not take long for the couple to go to Instagram to officially post photos of them together.
Davidson reportedly gave Ariana a $100,000-dollar diamond engagement ring, which reporters were able to spot during Grande's Los Angeles concert on June 2.
The couple reportedly celebrated their engagement in Disneyland, California.
Since the 24-year-old lovebirds are big Harry Potter fans, as shown in their Instagram feeds, fans suspect that they might go for a Harry Potter-themed wedding.