Sarah G. tops concert events calendar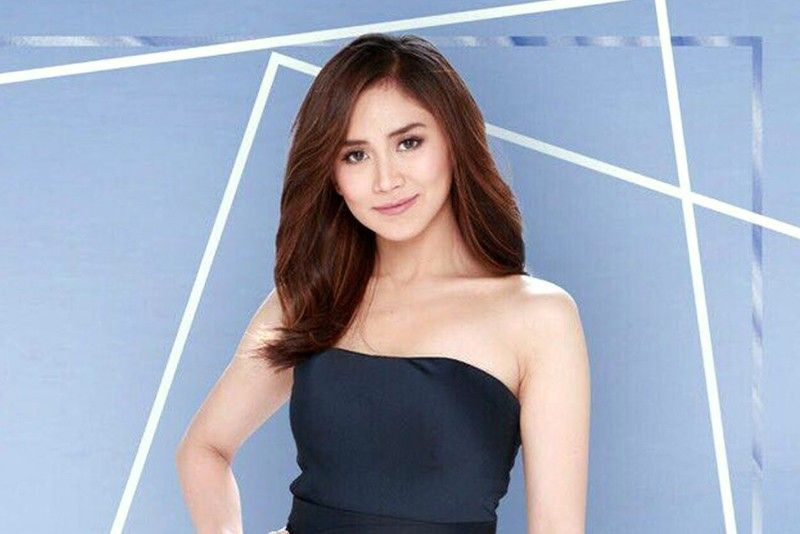 For Popstar fans, the must-go-to event tomorrow, April 14, is This 15 Me, which marks the return of Sarah Geronimo to the concert stage. Scheduled at the Araneta Coliseum and directed by Paul Basinillo with Louie Ocampo as musical director, this is a very special show for the local pop princess because it celebrates her phenomenal success as a singer and actress these past 15 years.
So get ready for a lot of reminiscing with Sarah. Recall those struggling days after she won the Star For A Night Talent contest by performing Celine Dion's To Love You More, to her first big hit, Vehnee Saturno's Forever's Not Enough, the themes to her box-office hits, like Finally Found Someone, You Changed My Life In A Moment, A Very Special Love and others and her current hit singles, The Great Unknown, Tala and Ikot-Ikot.
Sarah's special guests in This 15 Me, will be the country's leading heartthrobs, Billy Crawford, Xian Lim, Daniel Padilla and James Reid, who will be performing together for the first time. Also joining her on stage will be a close friend from her Star For A Night days, balladeer Mark Bautista.
Also performing this Saturday is the Irish alternative rock band, The Script. Venue is at the Mall of Asia Arena. The group is made up of Danny O'Donoghue on vocals and keyboards; Mark Sheehan on lead guitar; and Glen Power on drums. The Script is on its Freedom Child Tour. It is famous for tunes like The Man Who Can't Be Moved, Breakdown and Rain. Check out the new singles, Love Not Lovers and Eden.
May 1, Harry Styles at the Mall of Asia Arena. The ex-One Direction heartthrob is on tour for his first solo and self-titled album. Both a hit with fans and critics, Harry Styles, the Album includes Meet Me In The Hallway, Sign Of The Times, Ever Since New York, Two Ghosts, Sweet Creature, Only Angel and others.
May 3 and 4, Bruno Mars at the Mall of Asia Arena is certainly one of the most awaited concert dates ever. Do you think Bruno will have time for his Pinoy relations out here? Let us all wait and see. But family reunion for Bruno or not, I am sure this guy will put on a fantastic show. He will surely rock it with Finesse, That's What I Want, Versace On The Floor, 24K Magic, maybe even Uptown Funk and others.
June 1, Boyce Avenue at the Araneta Coliseum. Alejandro, Fabian and Daniel Manzano, those handsome Latinos with great vocal pipes, will be back at the Big Dome armed with new songs and their wonderful covers of current hits that make them such a sensation for their Pinoy fans. Their last visit here packed the Big Dome. Not really a surprise as I am sure there are a lot of Pinoys among their billions of followers.
June 7, Andy Grammer on his first Manila visit at the Music Museum in Greenhills, San Juan. For a relaxing, romantic evening with beautiful songs, check out the country music heartthrob of the big hits, Keep Your Head Up, Fine By Me, Honey I'm Good, Good To Be Alive (Hallelujah) and from his latest album, The Good Parts, Fresh Eyes, Smoke Clears, Give Love, Freeze, Workin' On It and others.
July 19 and 20, Celine Dion Live at the MOA Arena. The first night is said to be already sold out but Celine fans might still have a chance with the second. I do not think they will want to miss the thrill of her great vocal pipes singing the hits like Because You Loved Me, Beauty And The Beast, It's All Coming Back To Me, To Love You More, The Power Of Love and the biggest hit monster of them all, My Heart Will Go On live.
Oct. 26, Mariah Carey at the Araneta Coliseum. The incomparable Mimi returns to Manila armed with her No. 1 hits. And these are many, One Sweet Day, Vision Of Love, Love Takes Time, Someday, Emotions, Hero, Always Be My Baby, My All, Heartbreaker and maybe, because the date is only a few weeks away from Christmas holidays, she might just give in to requests and do All I Want For Christmas Is You, the biggest-selling Christmas song of the pop era.