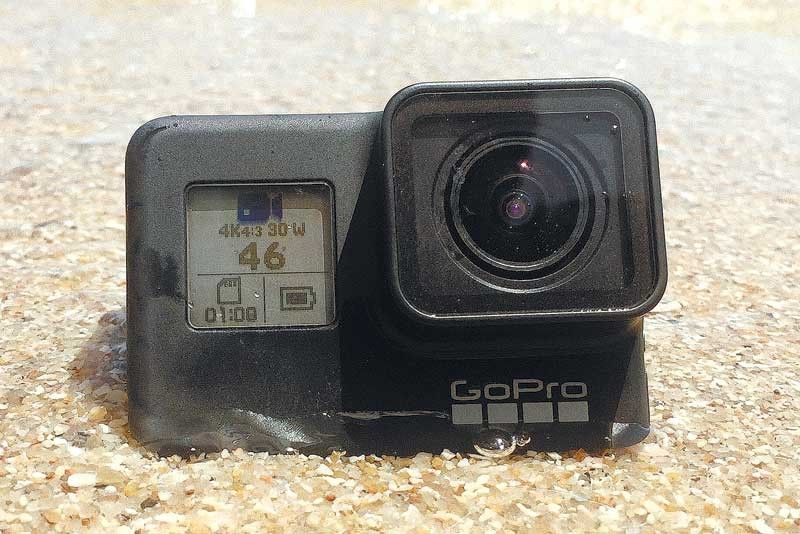 Rugged and waterproof: The Hero 7 Black can shoot in places where other gadgets can't.
Hero 7 Black goes pro: An action cam for the social media generation
If you have been on the sidelines waiting for the perfect opportunity to catch GoPro in its grandest phase while getting your money's worth, this could be the right time.
MANILA, Philippines — Recently, GoPro launched its latest flagship action camera — the Hero 7 Black. It takes pride in its cool new features such as improved stabilization and audio, 4k video capture of up to 60 frames per second, a smartphone-inspired user interface, voice control, Facebook live streaming, and vertical shooting.
For the first-time GoPro user, the learning curve for Hero 7 Black is actually pretty fast, it's just like using a new smartphone. Thanks to its fully revamped user interface and more intuitive touchscreen, switching from photo to video mode and selecting resolutions is easy.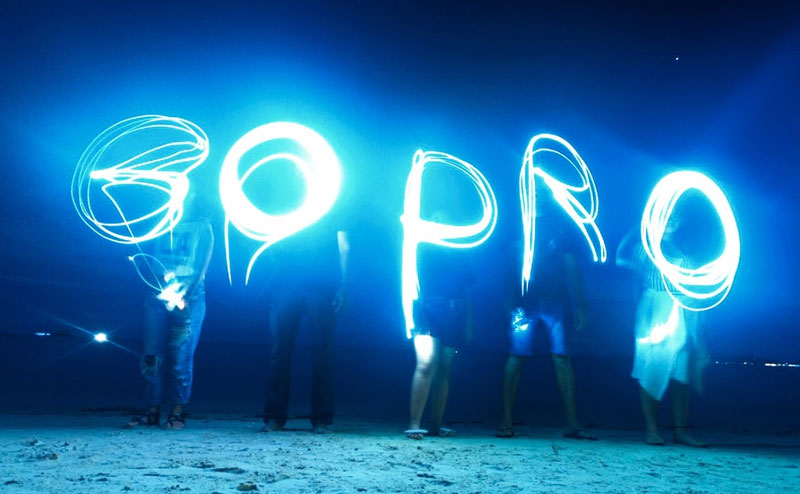 Into the night: Light painting using the night settings of the Hero 7 Black along the shores of Lamai Beach in Koh Samui, Thailand.
The Hero 7 is waterproof without a case and takes both photos and videos. Surprisingly, a significant number of users don't know about these pre-existing features.
That's why for this year's release, the launch reel looks a lot simpler but more in-depth; basically "a reflection of what the new line-up has to offer," said Pablo Lema, vice president of product and user experience at GoPro.
Gimbal-Like Footage
Here's the deal-breaker: HyperSmooth video stabilization.
HyperSmooth promises insanely smooth footage that is impossible to achieve using other cameras without the help of mechanical devices called gimbals. While gimbals have the ability to make it seem like the camera is floating by keeping it level on all axes regardless of the motion around it, Hypersmooth uses electronic stabilization to correct camera shakes without eliminating any natural movement.
The in-camera stabilization is very efficient, especially in certain environments, such as underwater, where a mechanical gimbal couldn't work.
During the Hero 7 Black's launch in Koh Samui, Thailand, tech journalists and influencers from South and Southeast Asia gathered to test whether the HyperSmooth feature will actually work in a high-amplitude environment.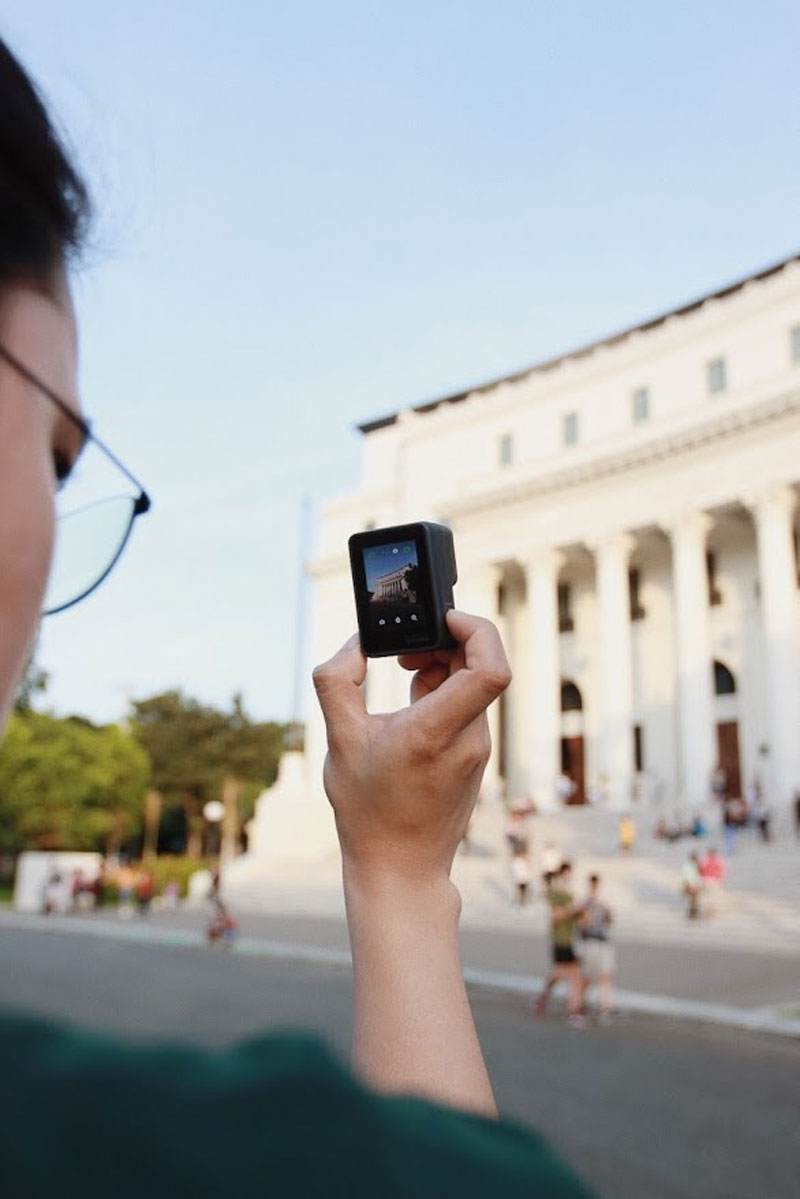 Shoot vertical: The Hero 7 can natively capture photos and videos vertically, making it the perfect social media tool.
A speedboat ride near the shores of Tean Island is impossible to film without shakes using a smartphone camera or a DSLR. However, the teeny-tiny Hero 7 Black managed to smooth-out the wave-skipping shakes of the footage, resulting in a buttery-smooth clip of the boat ramming the waters in beast-like speed.
In a 45-minute ATV activity in Mae Nam, the Hero 7 came battle-ready, whether in rocky and steep trails or the bushy and roadside tracks. With the GoPro mounted either on the chest or on top of the helmet, resulting footages live up to expectations – no visible shakes, except for a few bumps when the quad bike tackled huge rocks.
If you're over taking videos and imagining it as the most insane thing you ever recorded, only to find out that 80 per cent of your shots are trash, then the HyperSmooth is a must for you. It sets the bar high in terms of video stabilization in the digital industry.
Action cam for the social age
If you want to use the new GoPro outside of action sports, the Hero 7 Black also has a few tweaks that the social media-obsessed generation would love.
First on the list is live streaming. Hero 7 Black has video streaming directly to Facebook. However, the feature is only limited to personal Facebook accounts. So if you're someone who's eyeing to buy the Hero 7 Black to use this specific feature on your Business Page, you might need to wait for an update.
Another cool new feature is TimeWarp Video, a.k.a. GoPro's version of Instagram's Hyperlapse. Basically, it's a time-lapse video that uses HyperSmooth technology to produce super-stabilized videos of up to 30x speed. GoPro dubs it the "magic carpet-ride effect" that's easier to watch and to shoot with because it allows you to capture time-lapse footages without a clunky tripod and while in motion.
The Hero 7 Black retained its 12MP camera from the Hero 6 Black but adds a feature called SuperPhoto that applies either HDR or local tone mapping to produce clearer images.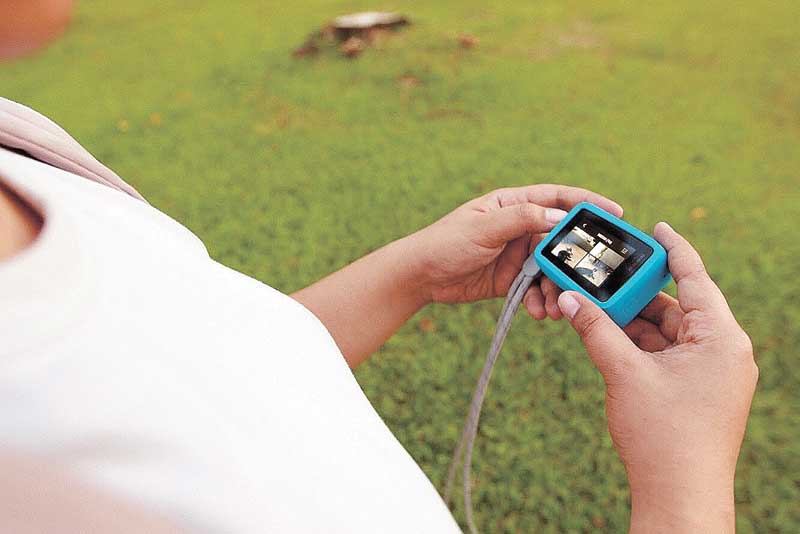 New UI: A revamped user interface makes the Hero 7 Black fool-proof and userfriendly.
It could also shoot photos and videos in native vertical capture – a feature that turns off purists and attracts some content creators. It is perfect for those who produce content for Instagram Stories (this would cut off workflow in producing long vertical videos for IG TV), Snapchat, and Messenger Stories.
And did someone say photo timer? Finally, the Hero 7 Black has a self-timer option with three- and 10-second durations so you don't have to go on burst or time-lapse mode just to access a timed capturing feature. Voice control is also very nifty if you want to shoot hands-free.
The question is: Can vloggers use the Hero 7 Black as their main camera?
GoPro hopes so. Lema admits that the Hero 7 Black wasn't specifically designed for vloggers. However, it provides a unique perspective that is almost impossible with DSLRs or any digital compact camera. He also shared that vlogging is a growing focus for the brand.
"I think it's something that you'll see us talk about in the coming years. Most vloggers can't afford (high-end gear). So can someone use a Hero 7 Black for that type of content? We think so. But that would be up to them to really see if it fits in their workflow," he said.
Depending on the type and the number of content you want to produce, the Hero 7 Black's promising Hypersmooth and TimeWarp features can significantly shorten workflow in post-editing.
Expensive?
The flagship Hero 7 Black retails for P24,690 while the other two cameras in the lineup, the Hero 7 Silver and Hero 7 White, are priced at P18,390 and P12,390, respectively.
Given the influence of price points to consumers especially in the Philippines, it's easy to pick just between Silver and White. But if you think about it, the Hero 7 Black is actually a bang for the buck. It's light years ahead of its predecessor in terms of stabilization. The features are groundbreaking and the way it streamlines the process from capturing to sharing makes it the most compelling action camera in the market.