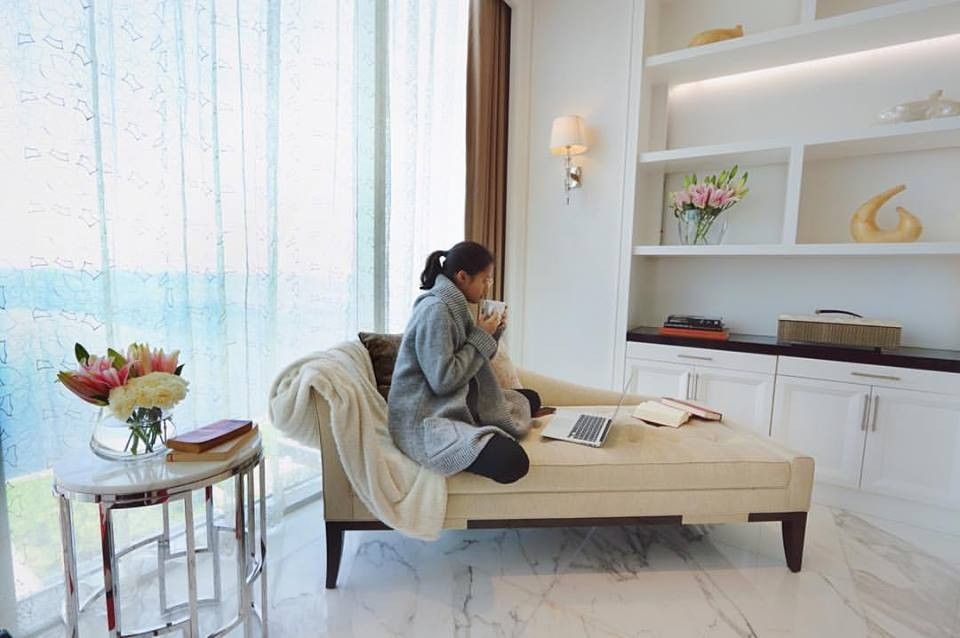 Solaire was the first integrated resort to open for commercial operation in 2013 at the government-sponsored tourism economic development zone known as Entertainment City.
Solaire Resort via Facebook
Solaire Resort pioneers e-payment options for Chinese guests
(Philstar.com) - August 14, 2018 - 1:50pm
(As released) Solaire is the first integrated resort in Manila to fully implement e-payment options for hotel bookings as well as dining, shopping and entertainment needs.
As the influx of Chinese tourists in the Philippines continues, Solaire Resort is tapping into the thriving market by offering Alipay and WeChat Pay, two of the world's biggest mobile payment and social platform.
Solaire Resort is the most recent company to sign up with Asia United Bank as an accredited merchant partner. By doing so, the resort offers Chinese tourists a fast, secure and convenient way to pay for their hotel, dining, shopping and entertainment bills through the AUB PayMate app.
"The strategic partnership with AUB is consistent with our mission to deliver better service by offering our Chinese guests a safe and efficient online, cross-border platform for their payments. We firmly believe that our state-of-the-art facilities will be best complemented with reliable cashless transactions for our Chinese guests during their stay in Solaire." said Rajesh Jhingon, Solaire's SVP for resort operations.
The first in many
Solaire was the first integrated resort to open for commercial operation in 2013 at the government-sponsored tourism economic development zone known as Entertainment City.
It offers 800 luxury rooms, suites and bay side villas, and boasts world-class restaurants and bars, and 23 high-end luxury-brand boutiques and retail shops at the Shoppes in Solaire.
The Forum is 2,000 square meters of meeting facility with eight meeting rooms, two boardrooms and a column-free grand ballroom with flexible pre-function areas for MICE events.
The Theatre at Solaire is a 1,760-seat lyric theater known for staging international and local shows, including Broadway hits. Solaire's Sky Tower was a recipient of the Forbes Travel Guide Five Star Awards, a five-star rating in February 2018 for the second consecutive year.
"We are excited to partner with Solaire Resort as they are poised to benefit from the astounding growth in Chinese tourist arrivals, well above the curve of tourism growth in the region as well as around the world. This comes with untapped opportunities for businesses, big or small, to cater to this specific market with a safe, new payment channel that provides both speed and convenience," said AUB president Manuel Gomez.
The mobile app AUB PayMate allows local merchants to accept Alipay and WeChat Pay transactions for different tourism-related payments. Since its launch in the country in November 2017, AUB has so far accredited close to 5,000 merchants, according to Mags Surtida, head of AUB's credit cards business. Surtida is also managing head for WeChat Pay.
Alipay is the world's leading online and mobile payment platform. With its partners, Alipay has over 870 million users worldwide. WeChat Pay is China's main cashless payment method for daily transactions. The mobile payments giant is accepted in 20 countries and is linked to 800 million users.
Data from the Department of Tourism show a more than 50-percent climb in the number of Chinese travelers in the country. The trend has boosted optimism for achieving the targeted 1.5 million arrivals from mainland China this year.
Interested AUB PayMate merchants simply need to submit accreditation requirements, open an AUB deposit account, have a smartphone and internet connection, and download the AUB PayMate App to start accepting QR code-based transactions from their Chinese clients.