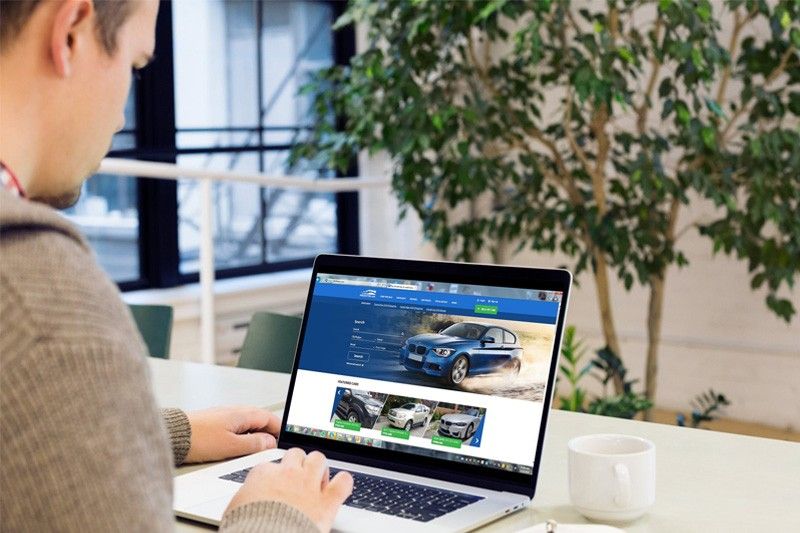 Philkotse.com is the pre-eminent provider of up-to-date car price list in the Philippines.
Released
Looking for latest car price list in the Philippines? Try this site
(philstar.com) - May 24, 2018 - 3:50pm
MANILA, Philippines — If you're mulling over buying a new car, checking its current price is urgently required to ensure that it's on budget. While there are plenty of pricing sources to consider, there's one trusted site to visit.
This is Philkotse.com, a reliable platform to look for new and used cars for sale, as well as an online portal for the latest automotive updates. It also serves as an informative source of up-to-date changes in car prices.
Even TRAIN Law's looming changes earlier this year were reflected by the site on the spot. The 2017 SRP was placed next to 2018 SRP of each vehicle for instant visual comparison.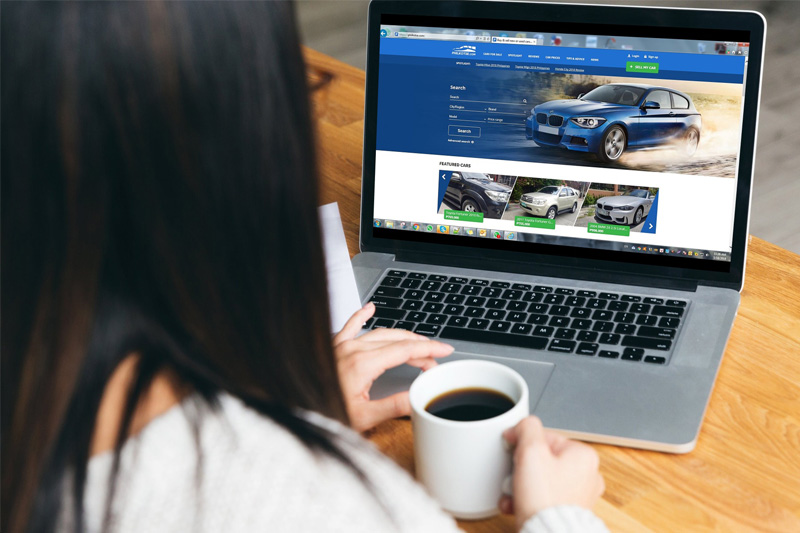 It is essential for buyers to frequently check out the fluctuation of car prices in the local market. Released
Car price list per brand, model
In the section for car price list in the Philippines, detailed prices of more than 40 brands are refreshed monthly. Popular brands include Toyota, Mitsubishi, Honda, Ford, Hyundai, and Isuzu, among others.
By selecting the price list of a particular brand, the site collects useful information from the most sought-after models to exciting car promos from dealership networks nationwide.
The prices can also be adjusted from entry-level to top-end, as well as prices for all-time, hot-sellers such as the Toyota Wigo, Toyota Fortuner, Honda City and Isuzu MU-X.
Each model featured in the car prices section has its own full-scale review that covers its price, specs, styling design and more. Reviews of flagship models from the largest automakers are all updated. However, the site is yet to complete reviews of full line-ups of all car brands.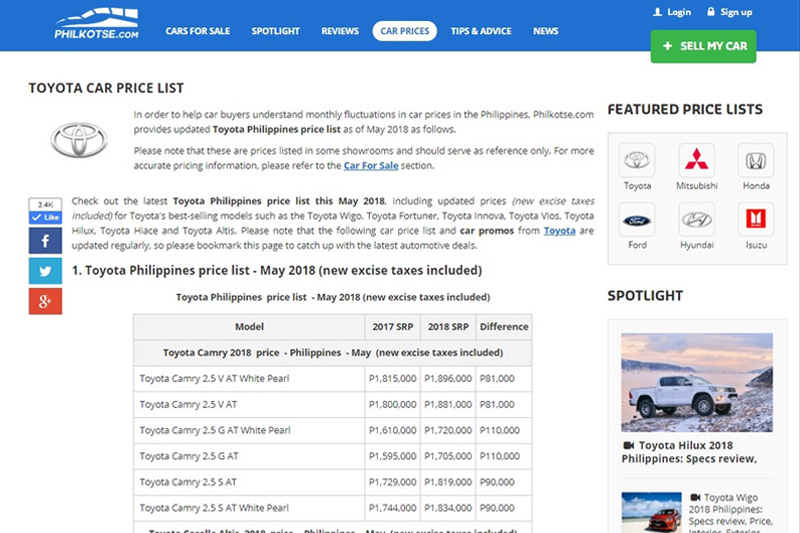 Toyota Philippines price list is monthly updated. Released
Visit Philkotse.com and experience the convenience that this automotive portal offers. Let us know your thoughts.