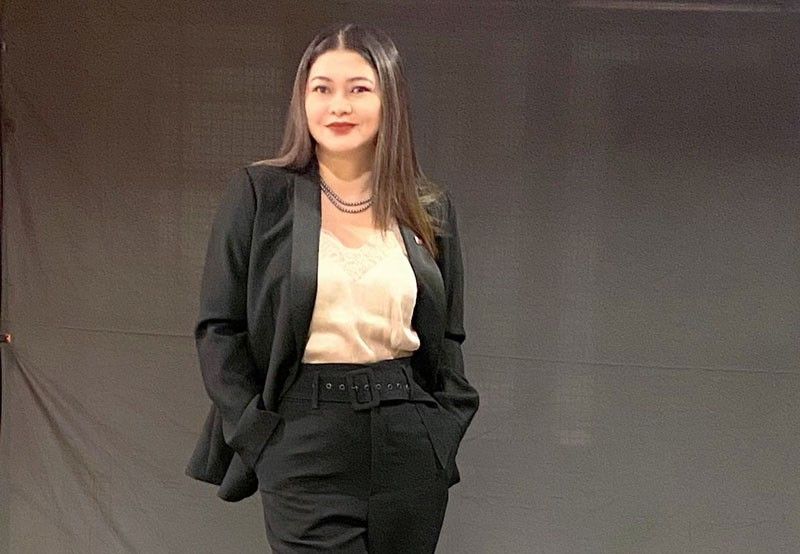 Empowering the MSME sector
MANILA, Philippines — Philippine Franchise Association president and Oryspa founder Sherill Quintana devotes her two-year term PFA leadership "to return the same support and opportunities she received" from her group that enabled her to rise from her humble beginnings to what she has become.
PFA is the country's only internationally recognized franchise association today. One of Quintana's goals is to further advance her advocacy for the micro, small and medium enterprises (MSME) sector and help produce more global brands out of the thousands of homegrown business concepts.
"Since 2014 when I joined the Franchise Asia Philippines (FAPHL) organizing committee, my tactical goals about work and leadership were focused on how my journey can bring value to more MSMEs in the country, that if it was possible for me, it may be possible for them too," she said.
"I also progressed as an entrepreneur and as a person in the opportunities given me to serve. Having had the trust and support to chair Franchise Asia in recent years, one year after the other, had helped me envision what significant achievements can be realized through servant leadership," she said.
Rice bran
Quintana saw ups and downs in her early years of manufacturing aromatherapy products for export. In 2008, however, her fortune changed during one of the mandatory product development sessions with the Department of Trade and Industry, when she stumbled upon a highly viable and sustainable raw material—rice bran (darak).
Quintana and her husband, an agriculturist who specializes in plant breeding, realized that they have unearthed a goldmine in rice bran, so they established a research laboratory and manufactured the first five products under the Oryspa brand. She then took a different path for growth – retailing and franchising.
She initially opened a store at a mall in Laguna, although several of her friends were skeptical due to what they believed as low foot traffic volume in the area. She, however, persevered.
"I wanted a stand-alone kiosk either in department stores or malls to have control in promoting our products and reach out to more customers. At that stage, I wanted to engage with our customers to get their feedback first hand," she said.
In 2011, she pursued the franchising route and looked for mentors. "I know somehow, it is not just about having a unique product but how to lead the market in a short period of time that matters. I never thought that the store in the province would scale up very fast," she said. She recovered her investments in eight months.
Their flagship products were the relaxation products from rice bran. Oryspa was launched in Franchise Asia Philippines 2011 - the same event she chaired later in 2017 and 2019. At the event, Oryspa met her first franchisees. By the end of 2011, Oryspa had a couple of stores in the country, which grew to 30 all over the country in the next two years. "Ninety percent of our stores are franchised," she shared. Presently, Oryspa has 66 stores, less than 10 percent of which are company owned.
"That is the power of franchising. We are grateful to have franchisees supporting the vision, with them able to handle our operations on the ground; we can focus our efforts to where our strengths lie – growing the business and product development," she added.
She believes her story as an entrepreneur is no different from that of other micro entrepreneurs in the country. Quintana, however, has a clear vision and effective strategies how to get there. "I did not come from a family of entrepreneurs and didn't have huge capital but I wanted to pursue a dream of selling a Filipino brand in the global market," she said.
Entrepreneur and franchise advocate
Quintana was the first Filipina to have been awarded as Asia Pacific Woman Entrepreneur in 2018 by the Confederation of Asia Pacific Chambers of Commerce and Industries in Turkey and named 100 Most Influential Filipina in the World by Filipina Women Network in London. She was cited as "ASEAN Woman Entrepreneur" in Hanoi, Vietnam, and one of the "Most Inspiring Filipina" of 2016, she's part of the book "55 inspiring stories of women entrepreneurs" by Go Negosyo.
A sociology graduate of the University of the Philippines Los Banos, she finished her Certified Franchise Executive Course, a mini-MBA in franchising, at the Asian Institute of Management. She is also a trained Gallup USA strengths coach.
She is a passionate mentor and professional speaker on the topics of entrepreneurship, branding, franchising, and strength-based coaching. In 2016, she launched her book "A Small Entrepreneur's Journey: How to Start, Survive and Succeed" and currently finishing her book named after her advocacy, "Yes The Filipino Brand Can."
In her pay-it-forward activity, Quintana does a lot of mentoring for budding entrepreneurs in the country. She published a book to share her success and best practices to build a business.
"All the lessons I got for almost two decades are in the book," she said. "Mentorship is like a blood donation. You get a fresh supply of learnings when you unload or teach other people."
Priorities
Quintana outlined her priorities as PFA president: "We have great programs from the past terms that the PFA board has been working hard, and achieved milestones on, and I seek to continue them. These include the internationalization of Filipino franchise brands, MSME development, and digitalization programs. With the support of the current board of trustees and the membership, I look forward to adding focus on PFA membership engagement, as well as on strengthening further the PFA brand of excellence in service to the country."
An integral part of these programs is the annual FAPHL, the largest, and most anticipated franchising event in Asia.
Quintana said FAPHL 2020 with the theme "Franchising on FIRe", will usher the franchising industry to the next decade of a promising future and a platform everyone looks forward to "as we showcase more and more top notch Philippine and global brands this year," she said. "Franchise Asia will provide a platform the Filipino entrepreneurs are waiting for to further contribute to the economy in these trying times, we can not deny them of that opportunity".
Quintana said they have grown bigger in various dimensions. "The Franchise Conference gives every stakeholder pragmatic strategies to tackle the Fourth Industrial Revolution that we face. The Franchise Expo has gone bigger to help visitors become the next bosses. The CFE program has become more promising as we built AICFE too. We have exciting set of speakers, partners and guests. It also serves as a glimpse to what is coming as we host the World Franchise Council and the Asia Pacific Franchise Council in 2021 in the same event. It will not just be a franchise industry event but one for the nation's bounty harvest," she concluded.
The PFA has moved the Franchise Asia Philippines 2020, originally scheduled on March 25 to 29 at the SMX Convention Center-Manila to a later date amid the ongoing COVID-19 concern in the country and the government's Code Red declaration as recommended by the Department of Health.