Oracle NetSuite expands features for customers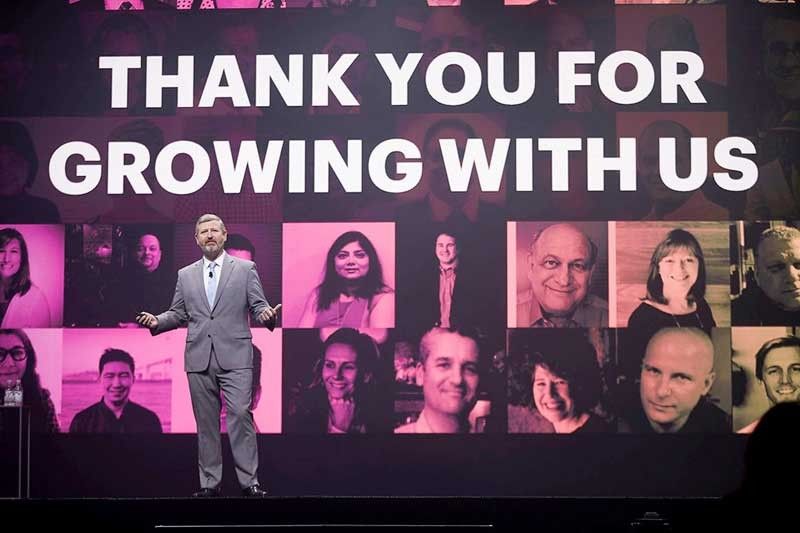 MANILA, Philippines — Today, most businesses, including SMEs, know how digital technology plays a critical role in scaling up their business model.
A company running on cloud these days is no longer considered rocket science. It is now the norm. More companies are not only using the cloud, but are actually taking advantage of the new features that a cloud company can offer, such as Artificial Intelligence (AI), Internet of Things (IoT) and Big Data, believing that these can create new revenue streams for their business.
Top cloud ERP Oracle NetSuite leads the way and just recently announced an array of new e-commerce offerings, such as the latest release of SuiteCommerce, AI and machine learning, that will give their customers the advantage to grow and evolve their business.
Oracle NetSuite executive vice president Jim McGeever stressed that with SuiteCommerce, businesses can quickly launch, manage and enhance their e-commerce site.
"I think that what we do is really try to make it easy for our customers to use the service. From day one, they get a single, unified solution that supports their entire business and will be the first and last system they will ever need," McGeever emphasized during his keynote speech at the company's annual conference dubbed "Ready, Set, Grow" in Las Vegas, Nevada.
The new features will surely benefit Oracle NetSuite's Filipino customers, including new client Blu Coffee Distributors.
Blu Coffee Distributors, an importer and distributor of premium Italian coffee and equipment in the Philippines, said it has decided to run on Oracle NetSuite, because it will greatly help them achieve rapid growth.
With Oracle NetSuite, Blu Coffee Distributors has been able to capitalize on soaring demand for premium coffees across the Philippines by streamlining its business processes.
"The coffee market has really taken off in the Philippines," said Rolando Villanueva, Blu Coffee Distributors founder and chief executive officer, who also owns gas stations, a realty company and other business interests.
"I saw this as an exciting opportunity to bring the experience of premium Italian products to coffee lovers across the country. Today, we supply more than 1,000 hotels, cafés, restaurants and other businesses. We knew that as we grew, we would need a more scalable solution in the cloud," Villanueva said. They have four showrooms in Baguio City, Angeles City, Cebu City and Davao City, along with their headquarters and showroom in Quezon City.
Founded in 2013, Blu Coffee started with humble beginnings. From having only two employees, it now has 50 employees and a reported earnings of P100 million.
To further streamline processes, Blu Coffee Distributors is implementing NetSuite SuiteCommerce to provide a B2B commerce portal that will allow customers to order products online.
"Companies like Blu Coffee Distributors that identify an opportunity and move quickly to capture the market are increasingly turning to NetSuite to support that growth," said Hazel del Rosario-Lee, managing director of Oracle NetSuite Philippines.
James Dantow, vice president of WW Support and HCM Services and Jan Alvin Pabellon, Director for Product Management, in a separate interview, reported the continued growth of NetSuite in the Philippines.
"The good news is that Oracle NetSuite is growing.We're well over 1,000 employees, we're getting near the double mark. We're growing double-digits every year. We're continuing to invest in high-value jobs and these are the jobs where people don't need to move away," Dantow said.