DA5, GuruFin unveil PHMU: The Philippine peso-backed stablecoin
September 8, 2023 | 10:58am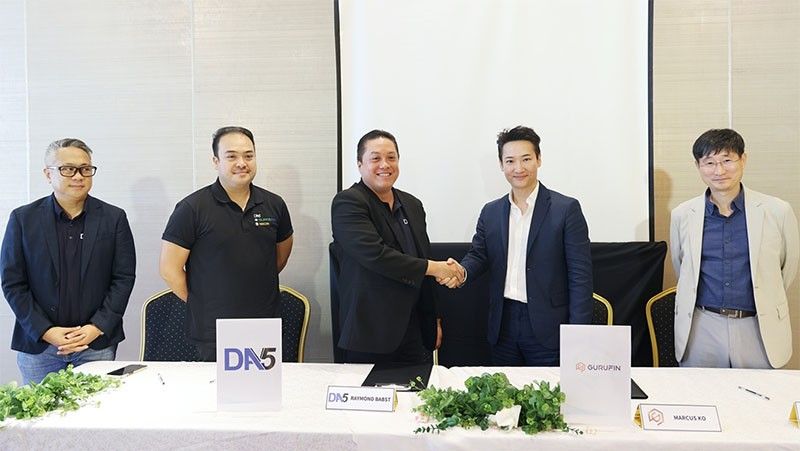 MANILA, Philippines — Direct Agent 5 Inc. (DA5), one of the Philippines' largest Western Union agents in the country and the only Money Service Business (MSB) offering a diverse range of services, from remittances, foreign and crypto exchange, and e-money facilities, announced its partnership with GuruFin.
Renowned for its next-generation Layer-1 Hybrid Mainnet, GuruFin integrates real-economy payment services with a decade of operational excellence, all underpinned by the revolutionary Web 3 blockchain technology.
On Aug. 9, 2023, in a landmark signing event, both corporations unveiled their collaborative venture: the PHMU stablecoin. PHMU offers unparalleled stability and security backed by a 1:1 Philippine peso.
Unique in its construction, the PHMU operates on its own Layer 1 chain, setting it apart in the fintech sphere by providing consistent transaction costs, insulated from the volatile gas fees associated with other primary chains such as ETH or BTC.
PHMU's standout feature lies in its full fiat-backing by the Philippine peso, with real-time verification capabilities. This revolutionary coin transcends existing stablecoin standards by ensuring compliance with all requisite legal frameworks and licensing, paving the way for genuine scalability and broad application.
This cutting-edge stablecoin will debut within the combined ecosystems of DA5 and GuruFin, initially featuring in the SurgePay Community Wallet. Following this, it will be accessible across DA5's expansive 1,800+ branch network, which already boasts a comprehensive suite of financial services.
DA5, a pioneer in the Philippines remittance industry, has been the trusted ally of overseas foreign workers for over 17 years. With its recent BSP approval for four additional licenses, including the VASP, EMI, and EPFS, DA5 is strategically positioned to introduce PHMU to the vast OFW market.
DA5 President and CEO Raymond Babst said: "Leveraging the pinnacle of technological innovation, DA5 remains unwavering in its commitment to offering Filipinos the safest, most efficient means of transferring money to the Philippines."
The collaborative effort not only reinforces the Philippines' position at the vanguard of financial technology adoption but also promises a brighter, more efficient financial future for its people.