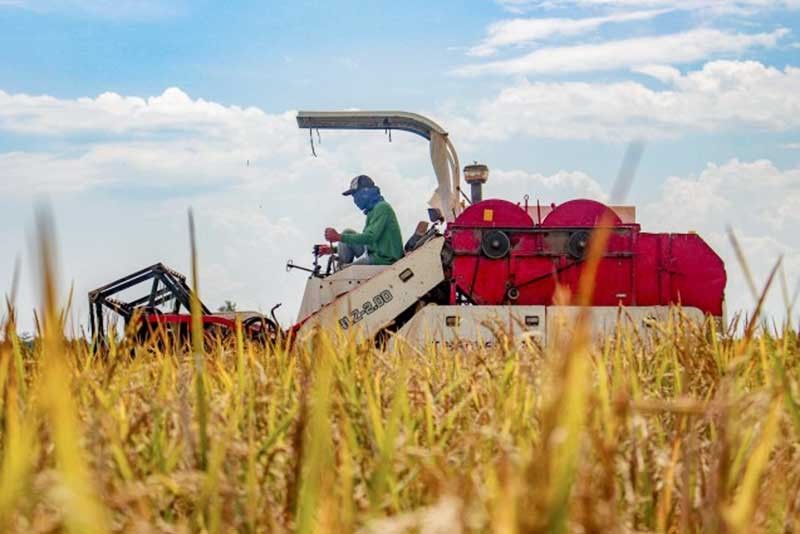 Push for cost-competitive rice production continues
(The Philippine Star) - March 3, 2019 - 12:00am
MANILA, Philippines — Some experts maintain that targeting a national average rice yield level of six tons per hectare (t/ha) is too much to achieve self-sufficiency and that 4.5t/ha will be enough.
This may be true if the country is only interested in achieving self-sufficiency per se, disregarding competition from imported rice. But in the context of ASEAN economic integration, the Philippines must produce rice at a competitive price to profitably sell it in a common regional market.
The Philippine rice industry is now staring at a different scenario. Because of the Philippines' commitment to the World Trade Organization, the country needs to replace its quantitative restriction (QR) policy with its tariff equivalent.
QR is a trade restriction placed on the amount of an item or service that can be imported into a country. Tariff refers to a tax levied on a commodity imported from another country.
Along with this, there are bills pending in Congress to have the tariff policy fully implemented. Under a tariff regime, the government can no longer restrict the total amount of rice to be imported into the country.
As a consequence, importers can bring in rice from abroad as long as they see it profitable after paying for transportation, insurance, port charges, and most especially the tariffs or taxes imposed by the government. This will mean stiff competition between domestically produced and imported rice.
If rice will be imported from an ASEAN member-country such as Thailand or Vietnam, the tariff will be 35 percent of the value. At this tariff level, the landed cost in Manila of white Thai rice with 25 percent broken grains will be around P31 per kilogram and P27/kg if from Vietnam, according to a study by the Philippine Rice Research Institute.
While this will benefit consumers, especially the poor who spend about a third of their income on food, it will distort and reduce the prices of domestically produced rice. This will further disadvantage the income of Filipino rice farmers who, at present, only produce an average of less than 4t/ha per season at a high cost of P12/kg.
If the landed cost of imported rice prevails in the wholesale market, and wholesalers, rice millers, and paddy traders maintain their marketing margins, this will mean that a rice farmer, say, in Nueva Ecija, will need to produce a kilo of paddy at around P8 to hold on to his current profit margin.
At an average production cost of P48,000/ha, the Filipino farmer must produce a yield of around six tons in order to put up a semblance of competitiveness with Thai and Vietnamese farmers.
Thus, averaging 6t/ha with a production cost of P8 per kilo, courtesy of strategic government support such as cost-reducing technologies, free irrigation, and post-harvest facilities in the medium term (until 2022) will make Filipino farmers competitive.
It will also probably sustain the country's rice industry in the long run. Beyond this period, more efficient marketing and production measures will need to be pursued for the country to remain competitive.
In less favorable areas where it is more difficult to increase rice yields and farmers incur higher production costs, farmers are at higher risk of bowing out of the rice business. The government must then provide safety nets such as training on diversified farming systems and start-up production support, so they will have an easier transition into equally fruitful economic activities.
If and when this happens, the area planted to rice will surely shrink. This means that those who remain in the rice industry must attain higher yields to help feed the country. This gives impetus to the urgent need of modernizing Philippine agriculture that systematically links and manages the whole value chain from pre-production, production, processing, marketing, and consumption.
Modernization will continuously improve agricultural productivity and add value to all the players in the system, especially poor and marginalized farmers.
The main drivers in this transformation are programs propelled by science-based innovations, policy reforms, sound management and governance systems, a new breed of entrepreneurs, mobilized farming communities, and market-oriented agro-based processing industries.
If farmers can produce enough rice for all Filipinos at competitive prices through modern agriculture, then the country will achieve its much-cherished quest for sustainable rice security. – PhilRice