Philippines must boost rice production as India curbs exports
September 6, 2022 | 12:00am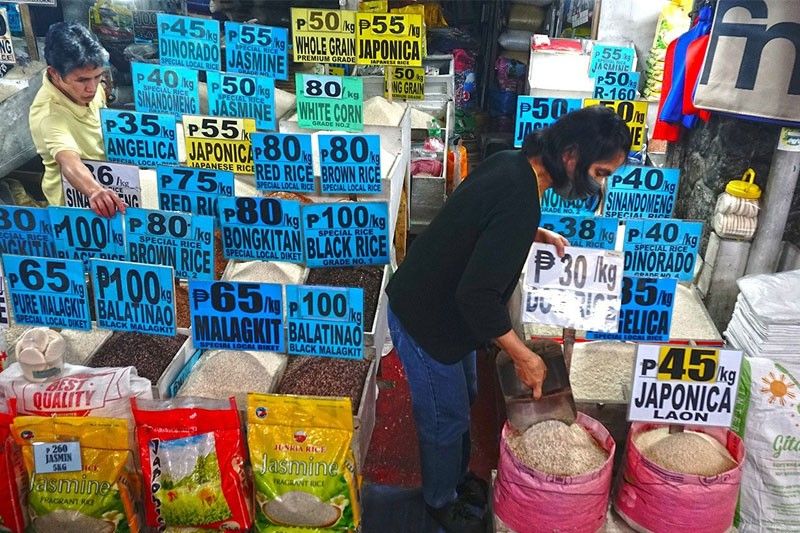 MANILA, Philippines — While India may not be a major source of imported rice for the country, the Philippines must prepare to shore up its local production once the world's top rice shipper starts curbing exports of the commodity, which could further disrupt food supply and raise prices globally.
The Indian government is mulling restrictions on broken rice exports.
While India accounts for 40 percent of global rice trade, broken rice corners less than 20 percent of its total rice exports.
And the Philippines imports only a miniscule amount of rice from the world's top rice exporter.
Any Indian export ban on broken rice will not directly impact the Philippines, Samahang Industriya ng Agrikultura (SINAG) president Rosendo So said in a text message.
"We only buy less than five from India. It will not affect us," he said.
Data from the Bureau of Plant Industry showed Philippine rice imports from India accounted for only 0.0012 percent in 2019, 0.52 percent in 2020 and 0.11 percent in 2021.
Rice imports reached 2.725 million metric tons as of Sept.1 this year, but shipments from India accounted for only 8,802 MT or 0.32 percent.
However, So said the country would have to ensure its own food security from local rice produce.
Airing the same sentiment, Federation of Free Farmers (FFF) national manager Raul Montemayor said India's export ban could send ripples across the global food supply situation and raise prices.
"Since India is the world's top exporter of rice (more than three times the volume exported by second placer Vietnam in one year), an export ban from India could seriously disrupt the global supply situation leading to higher international prices," he said in a text message.
The Philippines may face stiff competition in rice trade with Vietnam, which is the country's top source of rice imports and is among the world's top exporters of rice.
Last year, 85 percent of our rice imports came from Vietnam. This year, Vietnam provided 81 percent of the Philippines' total rice shipment.
"Even the export prices of Vietnam where we get up to 85 percent of our total rice imports will go up since countries which normally rely on India for rice (Middle East and Africa) will now be forced to compete with us from rice from other suppliers like Vietnam, Thailand, Myanmar, etc.," Montemayor said.
There's also the issue of the impact of drought, which could exacerbate rice supply and prices globally.
"There is now a spate of weather disturbances in many rice producing countries (China, Pakistan, India, etc.), so we should prepare for the worst," Montemayor said.
With India's looming rice import ban and the drought's impact on other rice producers, the Philippines should shield itself by ramping up local production by supporting farmers.
"We should prepare for the worst instead of continuing to believe that the international market will supply us with everything that we need," Montemayor said.
"This means helping our farmers cope with higher fertilizer, fuel and input prices, managing the entry of cheap imports so that farmers get a reasonable price for their efforts, and supplementing this with price support from the National Food Authority (NFA) and local government units (LGUs), if necessary," he said.
The country is currently in its main harvest season from September to December.
The Foreign Agricultural Service of the US Department of Agriculture (USDA) expects the country's rice production to stay flat in 2022-2023.
Last year, the country produced a record 19.96 million metric tons.