Golden Rice to herald new age of GMO food
September 29, 2021 | 12:00am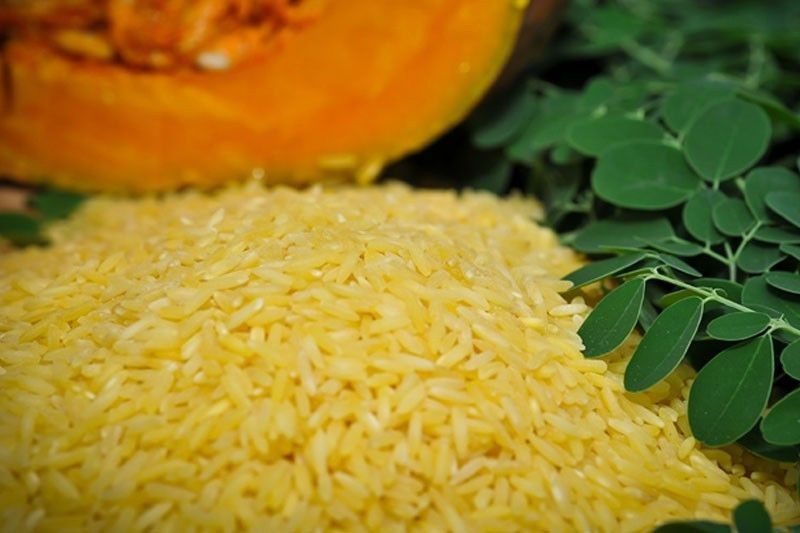 MANILA, Philippines — The Philippines can potentially usher in a new age of genetically modified food in Asia if the controversial Golden Rice proves to be a success.
GlobalData, a leading data and analytics company in the UK, said the latest development of Golden Rice in the Philippines could lead to a new age of genetically modified organism (GMO) food revolution in the whole of Asia.
Two months ago, the Philippines became the first country to approve the commercial production of Golden Rice after many years of resistance from the farming community across the region.
"The success of the program in the Philippines can pave the way for GMO Golden Rice makers to foray into Bangladesh, China, India, and other Asian countries with high VAD (Vitamin A deficiency) prevalence," GlobalData consumer analyst Bobby Verghese said.
"This can open the gates for more GMO foods brands into the burgeoning Asia Pacific food industry," he said.
Even with the latest issuance of a biosafety permit for Golden Rice propagation, Verghese argued that such development could still face resistance from Filipino farmers who fear that it will make them dependent on private corporations for seeds.
"Now, it remains to be seen whether consumers who are accustomed to the color and flavor of white rice will accept the new Golden Rice. As this is intended for low-income households, product pricing and subsidies will play a critical role in driving adoption," he said.
Though the GMO Golden Rice is approved by the US, Canadian and Australian authorities, the Philippines is the first country to approve its commercial farming.
Golden Rice is seen as a solution to the country's problem of Vitamin A deficiency that affects many preschool children and pregnant women.
Despite the success of public health interventions like oral supplementation, complementary feeding, and nutrition education, Vitamin A deficiency among children aged six months to five years old increased from 15.2 percent in 2008 to 20.4 percent in 2013.
Vitamin A deficiency affects almost 17 percent of Filipino children aged five and below.
The beta carotene content of Golden Rice aims to provide 30 to 50 percent of the estimated average requirement of Vitamin A for pregnant women and young children.
Golden Rice is intended as a complementary, food-based solution to existing nutritional interventions, such as diet diversification and oral supplementation.
The International Rice Research Institute claims that a single cup of Golden Rice can deliver about half of the estimated average requirement of Vitamin A.
"Thus, the fortified rice can be a life-saving intervention against Vitamin A deficiency in Asian countries where a sizable section of the population, who live below the poverty line, subsist mostly on rice," Verghese said.
"However, there is no scientific study proving that the beta carotene in the rice can be fully assimilated by the human body," he said.