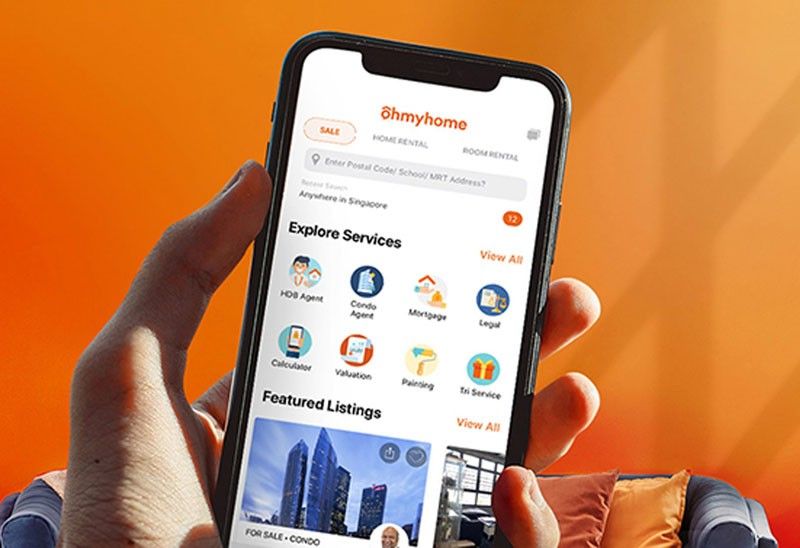 "Our key focus has always been to provide a reliable and simple-to-use platform for our customers who want to be able to confidently transact housing-related services," said Ohmyhome CEO Rhonda Wong. "We work directly with developers but our interest lies in serving our buyers, to ensure that their rights are protected and that they get what they are paying for."
STAR/File
Singapore property solutions firm rolls out tech platform in Philippines
(The Philippine Star) - November 15, 2020 - 12:00am
MANILA, Philippines — When Ohmyhome, Singapore's market leader in property solutions platforms, expanded into the Philippines in September, it saw that the demand for residential properties remained strong amid the pandemic.
Before the pandemic, property seekers looked for good design, strategic location and modern facilities in prospective homes. Now, with quarantine constraints still in place, priority has shifted to stable and secure bases for learning and working from home.
Race Wong, chief product officer of Ohmyhome, said while property seekers are still looking at houses located near commercial or urbanized districts, "there is an increase in prospective homeowners looking at properties outside Metro Manila, due to the changes and increased flexibility in work and study arrangements"
She said clients considering high-rise living are leaning more towards integrated condominium developments that provide access to key locations such as supermarkets and banks. They also perceive condo residences as safer in the event of destructive typhoons and other weather disturbances that often cause disruption in activities due to resulting floods and power outages.
"Our key focus has always been to provide a reliable and simple-to-use platform for our customers who want to be able to confidently transact housing-related services," said Ohmyhome CEO Rhonda Wong. "We work directly with developers but our interest lies in serving our buyers, to ensure that their rights are protected and that they get what they are paying for."
This is where Ohmyhome comes in as a property solution app. Featuring a unique hybrid model, it offers two options to customers: the DIY platform that empowers users to purchase, sell or rent properties on their own, free-of-charge, and full-fledged agency services for when clients need in-house agents to assist in their transactions.
As an app, Ohmyhome can be downloaded via Google Play for Android phones and the Apple Store for iPhones. Its website may also be accessed through any browser.
For buyers, the Ohmyhome homepage includes featured listings and the latest properties for sale, taking into account the users' locations. For sellers who would like to post a property, the process takes less than three minutes, and is absolutely free.