Gender pay inequality rampant in agriculture sector
September 1, 2020 | 12:00am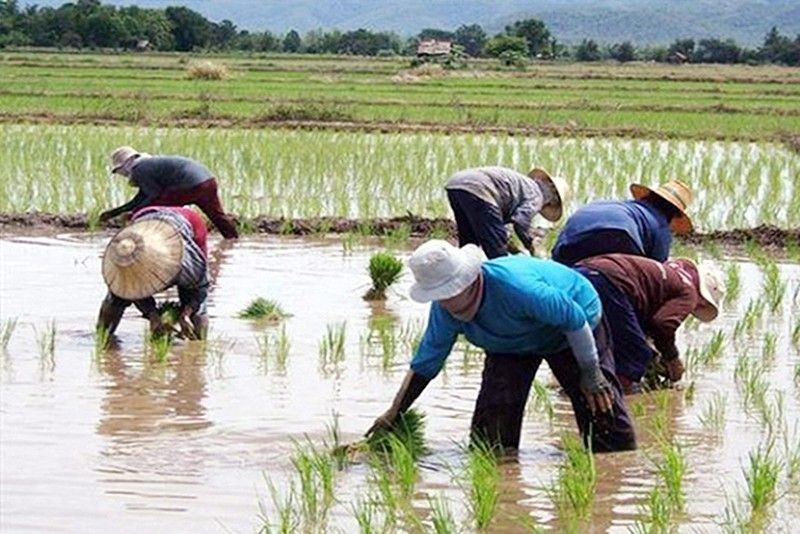 MANILA, Philippines — Gender inequality is still rampant in the country, even in the farm sector as male farmer workers were paid more last year than their female counterparts.
Latest data from the Philippine Statistics Authority (PSA) showed that men working in the agriculture sector were paid P335 per day in 2019, higher than the average wage rate of female farm workers at P304.60 a day.
The PSA said the country's nominal wage rate for agricultural workers averaged P331.10 per day in 2019, an eight percent increase from the P306.28 compensation that farm laborers received daily in 2018.
By region, the highest wage rate for farm workers was recorded in Calabarzon at P399.08 while the lowest was in Central Visayas at P276.43.
Male farm workers received the biggest payment in Mimaropa at P412.19 per day, while females were paid the highest in Calabarzon at P392.43 per day.
Meanwhile, daily wage rates were lowest for males in Northern Mindanao at P281.09 and for females in Central Visayas at P251.55.
By type of farms, workers in rice farms got the highest wage rate of P351.39 per day while the corn farm laborers received the least at P288.04 per day.
The daily wage rates of those working in coconut and sugarcane farms posted an average payment of P338.72 and P309.08, respectively.
In 2018, think tank Philippine Institute for Development Studies reported that "gender gap in average wages remains a key concern in the Philippines as such can be attributed to differences in activity composition by sex of worker and differences in daily pay for the same activity."
Women comprise on average 43 percent of the agricultural labor force in developing countries, with their contribution varying widely depending on activity.
However, the report said women in agriculture and rural areas face higher barriers in gaining access to productive resources and opportunities compared to men, namely for land, livestock, labor, education, extension, finance and technology.
It noted that closing the gender gap in agriculture could potentially raise yields on their farms by 20 to 30 percent, thereby raising agricultural output of developing countries by up to four percent, and the number of hungry people in the world by up to 17 percent.
To close the gap, PIDS suggested the prioritization of women as recipients of government services and transfers, establishment of women's groups active in rural labor market information and advocacy, and support for gender mainstreaming and protection of women's rights at the grassroots.