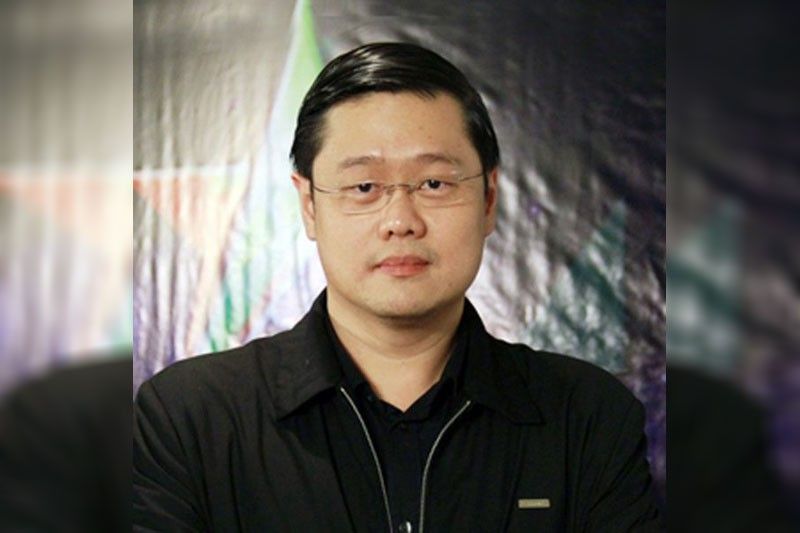 Former ABS-CBN exec to head Udenna media, entertainment business
MANILA, Philippines — Former ABS-CBN executive Donald Lim has been tapped by businessman Dennis Uy to lead his group's media and entertainment business, including soon to be launched third telecommunications player Dito Telecommunity.
Udenna said Lim, who was a former chief digital officer for ABS-CBN, will become the chief operating officer of Dito CME Holdings starting next month, where he will be tasked to lead the group's investments in media and entertainment.
Lim will also serve as the chief innovation officer of the Udenna Group, Uy's holding company with diversified business segments.
As such, Lim is also expected to identify synergies and drive business innovation across the group, which includes Phoenix Petroleum, Family Mart, Chelsea Logistics, Conti's, Wendys, Enderun College and Udenna Land.
"We are thrilled to welcome Donald to the group. With his wealth of experience and strong values, we are confident he will make an outstanding leader for our digital and innovation efforts, which are very critical in enabling us to improve the lives of our customers not just today, but in the future," Uy, who chairs the Udenna Group, said.
According to Uy, Lim's 20 years of senior leadership experience from the media and advertising agency would play a key role in shaping the group of companies under Udenna in its mission of uplifting the lives of Filipinos to a digital future.
After ABS-CBN, Lim joined Dentsu Aegis Network, where he was the country CEO for three years.
Uy has formed Udenna Communications Media and Entertainment Holdings Corp. which will be folded into his listed company ISM Communications Inc., a holding company which Uy bought into in April last year.
ISM Communications' board of directors last month approved the change in the company's name to Dito CME Holdings as well as the increase in its authorized capital stock to P40 billion from the current P2.8 billion.
Uy has been rumored as a possible buyer of ABS-CBN as part of his plan to expand into the media and entertainment business.
ABS-CBN is in danger of not having its franchise renewed when it expires on March 30 following repeated threats from President Duterte himself against its renewal.
ISM, however, earlier this month said that it has not executed or entered into any terms or agreement as regards the acquisition of ABS-CBN.
It said there are also no definitive plans to acquire ABS-CBN.