Globe partners with media board, anti-piracy coalition to fight illicit streaming
September 27, 2019 | 9:00am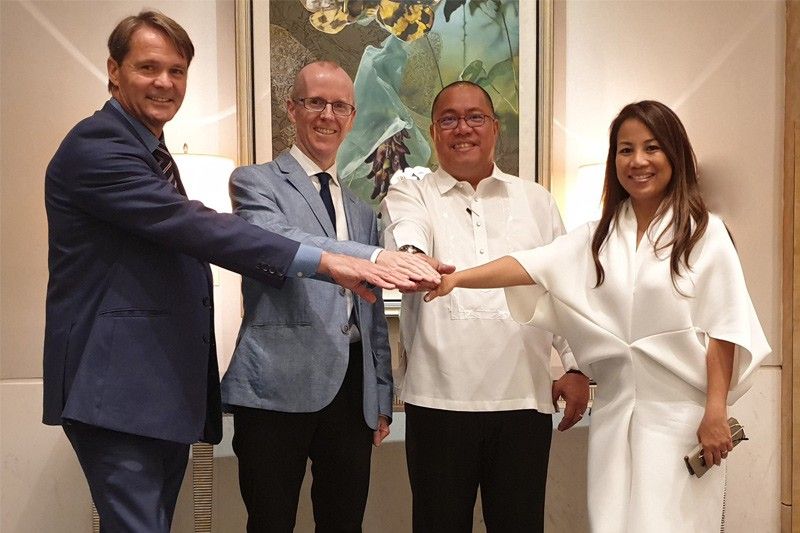 MANILA, Philippines — To educate the public against the proliferation of illicit streaming devices (ISDs) in both online and retail markets, Globe has partnered with Optical Media Board (OMB) and Asia Video Industry Association's (AVIA) Coalition Against Piracy (CAP).
Globe announced the partnership at the 1st Industry 4.0 Summit. There, it also launched #PlayItRight, an anti-online piracy awareness campaign with an objective to educate its customers on illegal content consumption thru ISDs.
ISDs are set-top boxes or Android TV boxes are configured to allow consumers to stream pirated content from illegal streaming servers.
Configuring set-top boxes in this way allows the consumer access to pirated TV channels, live sports channels, and movies for the one-off price of the device and often a yearly subscription to access content—with revenue going into pockets of criminal syndicates and individuals all benefiting from spoils of such a crime.
Jill Go, vice president for Content Portfolio and Partner Management at Globe, said that the sudden popularity of ISDs to access pirated content for both online retail channels and physical stores is very alarming.
"We are now collaborating with OMB, AVIA and CAP to aim Globe's anti-piracy program, #PlayItRight to educate the public against ISDs. The consumers and even some distributors of ISDs may not be aware that the device is illegal," she said.
With #PlayItRight, Globe aims to protect the Filipino family, local entertainment industry, Globe Network, Global Content Partners and its content creation. It also aims to spread awareness among consumers that piracy websites can be a hotbed for malware.
Neil Gane, general manager at CAP, said that a new study commissioned by AVIA about the content viewing behavior of Filipino consumers revealed that 34% of consumers use an ISD to stream pirated television and video content.
"We are supporting Globe's #PlayItRight campaign to counter the surge of ISDs among Filipino consumers. The YouGov research found that a staggering two-thirds (66%) of online Filipino consumers have accessed streaming piracy websites or torrent sites," he added.
Atty. Anselmo Adriano, chairman and chief executive officer of OMB, emphasized the need for a collaboration between the government, private sectors, and cause-oriented organizations to create an awareness against ISDs and pirated content.
"We need to work together in order to make consumers and distributors aware that ISDs are illegal under Republic Act 9239," he said.
Globe has business interests in entertainment and is currently a local content provider under Globe Studios. Thus, protection of intellectual property rights is among the company's priorities.
Since 2014, Globe has been partnering with global content providers such as Disney, Spotify, and Netflix, among others, bringing digital entertainment to more Filipinos.
In 2016, it opened Globe Studios which co-produced movies such as, "All of You," "Goyo: Ang Batang Heneral," and "Birdshot"—the first Philippine content released both locally and internationally on Netflix.